Every once in a while an event comes along which looks a bit different. When we read about the Peak District Challenge we thought it offered something for everybody, but particularly those looking to enjoy a day out on the trails, or a personal challenge without necessarily racing.
The Peak District Challenge 2019 is a walking or running event which you can do as an individual or a team. It takes place on the night of Friday 20 September and the day of Saturday 21 September 2019, starting in Hathersage, Hope Valley.
The event is organised by Wilderness Development, who offer outdoor education, in aid of multiple charities, including our chosen charity SALVE International, working to reduce the number of children living on the streets in Uganda through education and care.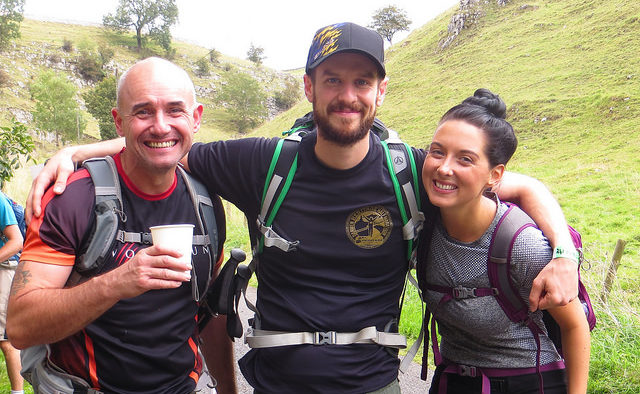 There are 5 routes to choose from:
Back Before Dark – 10km
You'll start your Back Before Dark challenge with one inescapable and non-negotiable deadline. You must cover 10km, and try to be Back Before Dark. Designed for runners who've trained for a 10km run.
Copper Challenge – 25km, 9hours
An achievable challenge, following a circular route from Hathersage to Baslow along riverside paths and back along a hilly route via Curbar and Frogatt edges. 700m of ascent and some of the best views in the Peak!
Bronze Challenge – 50km, 12hours
The Bronze Challenge has a total ascent of 1200m and at its highest point reaches 464m. A 50km circular route taking in the valleys of the dark peak, and the scenic trails of the southern peak district.
Silver Challenge – 75km – walk in 24 hours or run in 13 hours
2000m of ascent. Not to be underestimated, this route follows the easiest and flattest routes between eight checkpoints, but covers a long distance. For determined walkers or joggers. Hope Valley – Ladybower Valley – Castleton – Tideswell – Baslow – Hope Valley
Gold Challenge – 100km, 24hours
With extra ascent (3200m in total), to make the 24 hour target you'll need to average 4kph. The ultimate Peak District challenge, and should be attempted by fit and experienced hillwalkers who want to see the best that the Peak District has to offer. You'll visit high points and viewpoints on your way between checkpoints, and there is a lot of climbing involved.
So if you're looking for a big challenge for next year (and there are some big challenges there!) but don't fancy entering some of the huge races with thousands of runners, the Peak District Challenge could be a great one to consider.
Find out more at www.peak-district-challenge.com