2019 Marathon des Sables winner Ragna Debats jumped at the chance to take on the iconic 251km Sahara desert ultra again this year.
The Dutch runner doesn't tend to re-run the same races – providing she is satisfied with her performance – but there is an exception for the mammoth Moroccan challenge.
Debats became her nation's first winner at the Marathon des Sables four years ago when she conquered the women's edition, finishing some 2 hours 43 minutes clear of her nearest challenger – Morocco's Aziza Raji – and 12th overall.
The 44-year-old, whose incredible 2019 also saw her crowned World Champion in both Skyrunning and Trail Running in addition to triumphing at the UTMB CCC, is back at 'the toughest footrace in the world' for the first time this month.
Training enjoyment
Debats always takes pleasure from her training, but the added incentive of preparing for a race like the Marathon des Sables and the fresh start that comes with a new coach have left her more satisfied than ever with her running outside of competitive events.
"My training is going well," she told RUN247. "When I train with a focus on something, like the Marathon des Sables, I like training a lot.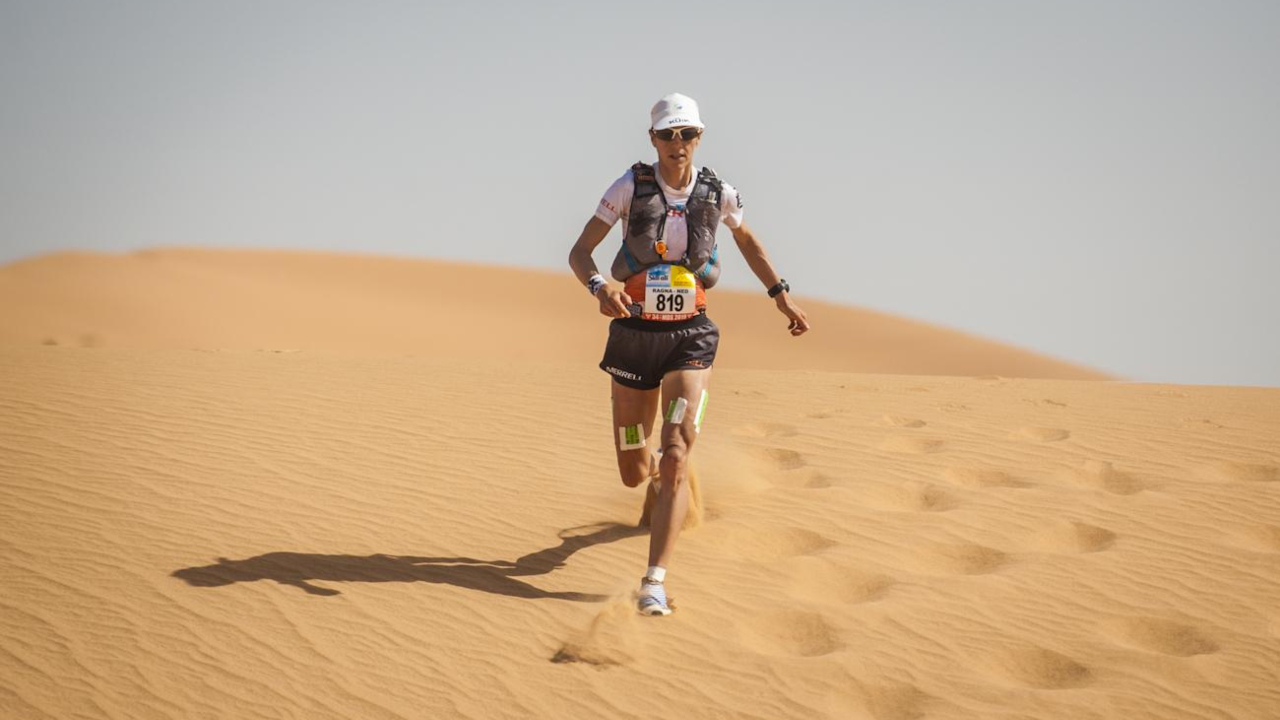 "Even though I like to have a specific goal, I absolutely love training. I probably enjoy the training more than racing, but I enjoy them in the same way.
"It's never something I feel like I 'must' do because I want to race. I love both training and racing. It's a big part of my life.
"I want to try and prepare for races in the best way I can. The more specifically I can prepare for a race, the more I enjoy it. It makes my training sessions more dynamic and different.
"Every race is different so they require a slightly different approach.
"I only recently changed my trainer. I worked with one trainer for nearly 13 years, but in the last couple of months I've been working with a different trainer.
"It's a big change because I always work closely with my trainer. It's quite a close connection with a lot of communicating and discussing the best approaches. It's a good change."
Marathon des Sables 'love'
Debats had fond memories of the Marathon des Sables after her 2019 glory, but a return to the race never came to fruition in the years that followed.
However, she is primed to experience the highs and lows of the demanding event once again this year as she makes a rare return to a race where she was satisfied with her performance.
"I ran the Marathon des Sables in 2019 and I enjoyed it a lot," she recalled. "Afterwards I went travelling for a few years so there wasn't time to run it again.
"In 2021 I thought about it, but because of the COVID situation I couldn't go. Time passed by and this has been my first real opportunity to be able to go back.
"Usually I don't repeat races, unless I feel like I haven't performed well. Marathon des Sables was great last time, I had some setbacks but I'm sure there'll be more setbacks this time too.
"Who runs the perfect race? You don't get many in your life.
"I really love the race so that's why I want to repeat it. I'm sure it will be different, there are so many factors to this race that will make it another new adventure."
Although Debats admitted that she would be thrilled with a second Marathon des Sables title, she maintained that her target is to simply produce her best form and revel in the experience.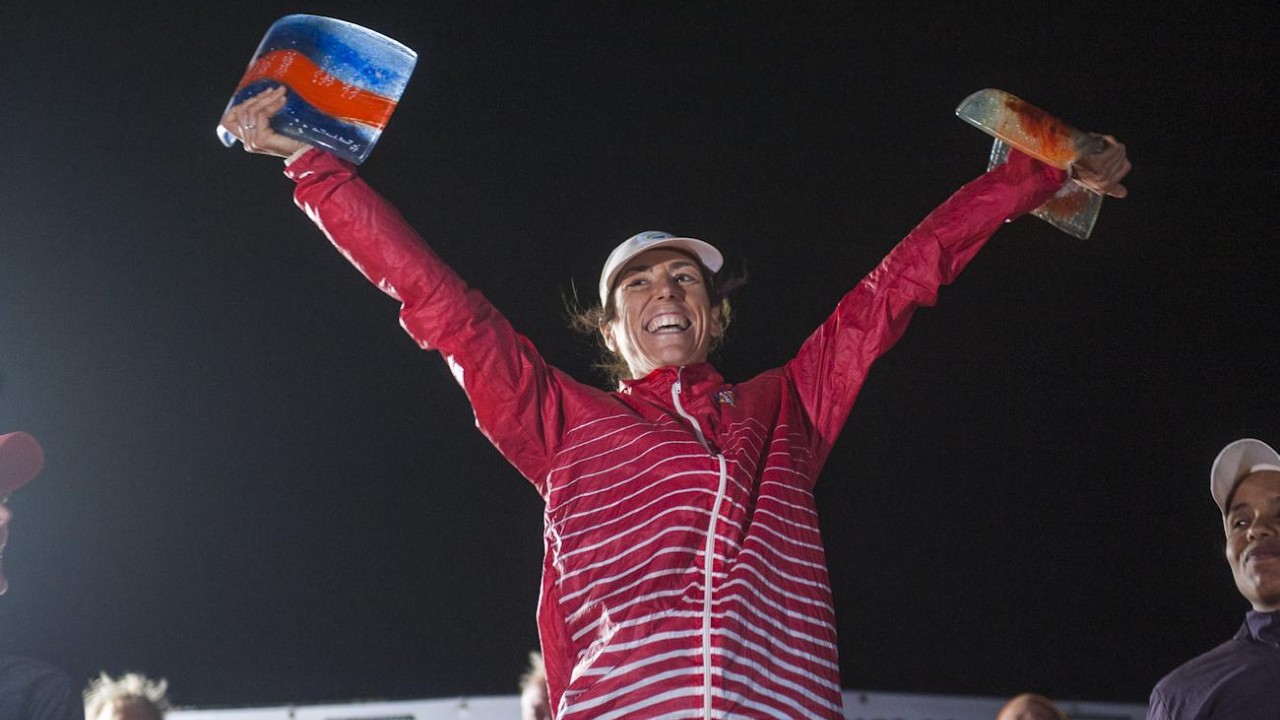 "It would be nice to repeat the victory," she acknowledged. "It's always a good compensation for your preparation if you win the race. It's not my ultimate goal, I just want to perform at my best and enjoy the race again.
"I never really prepare for a race with the aim of winning. It's not a question I'm thinking about. If I win again, it would be really pleasing, of course, but what I'm striving for is to perform well and to give it my all."
Questions answered
It was a step into the unknown for Debats back in 2019, but she comes into this year's race blessed with the knowledge how to successfully tackle such a long, grueling event.
"The first time at Marathon des Sables I had no idea what to expect – I didn't know how I was going to run and where I would be in the field, how I would deal with the heat, how I would deal with the night, the cold, the navigation," she remembered.
"I had a lot of questions beforehand but now I have an idea of what it is like. It doesn't necessarily mean that I will do better, but I will be more calm in my head.
"I have a lot of answers and I don't have so many questions.
"Preparation-wise, I haven't made any changes, in terms of the running or the terrain. Last time I wasn't sure if I had done the right thing, but this year I am running on the same paths and routes to prepare for the race because I was really please with the way I performed last time.
"I am preparing pretty much the same – it's different because I'm training differently with a different trainer – but I am running on the same surfaces."
No fixed plans
Debats added that following the Marathon des Sables she will be turning her attention to the
"After Marathon des Sables I am probably going to follow the Spartan circuit. I'm going step-by-step because I don't like to set a fixed calendar for the year.
"You never know how things are going to go, how you'll recover or when you'll be ready for competition.
"I quite like to keep it a little open so I never publish a calendar or anything. But the idea is to race the Spartan circuit. They have a lot of cool races and I think they look after the athletes, which for me is important."