Marathon des Sables race leaders Mohamed El Morabity and Maryline Nakache have extended their leads at the front of the historic race following the fifth stage, the final competitive leg of the race.
The penultimate day of the competition saw runners contend with a 42.2km run in the Saharan desert, and that means runners have now reached the 236km mark of their 251km journey. With the remaining distance part of Saturday's 'solidarity' stage, El Morabity and Nakache can now be considered winners of the 2023 Marathon des Sables.
Mohamed El Morabity remained in charge of this year's Marathon des Sables over the course stage five, leading second-place Aziz Yachou and third-place Mathieu Blanchard, with Rachid El-Morabity now officially having pulled out following a three-hour time penalty.
Maryline Nakache took the lead on the fourth stage, after Ragna Debats was struck with injury, and on the penultimate day she extended her gap from the rest of the field, leading from Aziza El Amrany and Tomomi Bitoh.
El-Morabity breaks away
For Mohamed El-Morabity, who was in search of a first ever Marathon des Sables title, today was about maintaining his lead ahead of tomorrow's final solidarity stage. 
He was successful and will now be victorious for the first time, being able to pull away from closest rival Aziz Yachou. Mohamed El Morabity now sits on a total running time of 19:19:54, with Yachou on 19:29:09. Third place Blanchard finished two hours behind the second Moroccan. 
Five times Mohamed El Morabity he has finished second in the Marathon des Sables, all behind his brother, but now he will clinch his first title- the first since 2013 in which someone other than the elder El Morabity has won. 
Blake Ragland remained the fastest American in the Marathon des Sables 2023 and has clocked 30:14:27 of running time. Brit Robert Fiford and is 18th overall.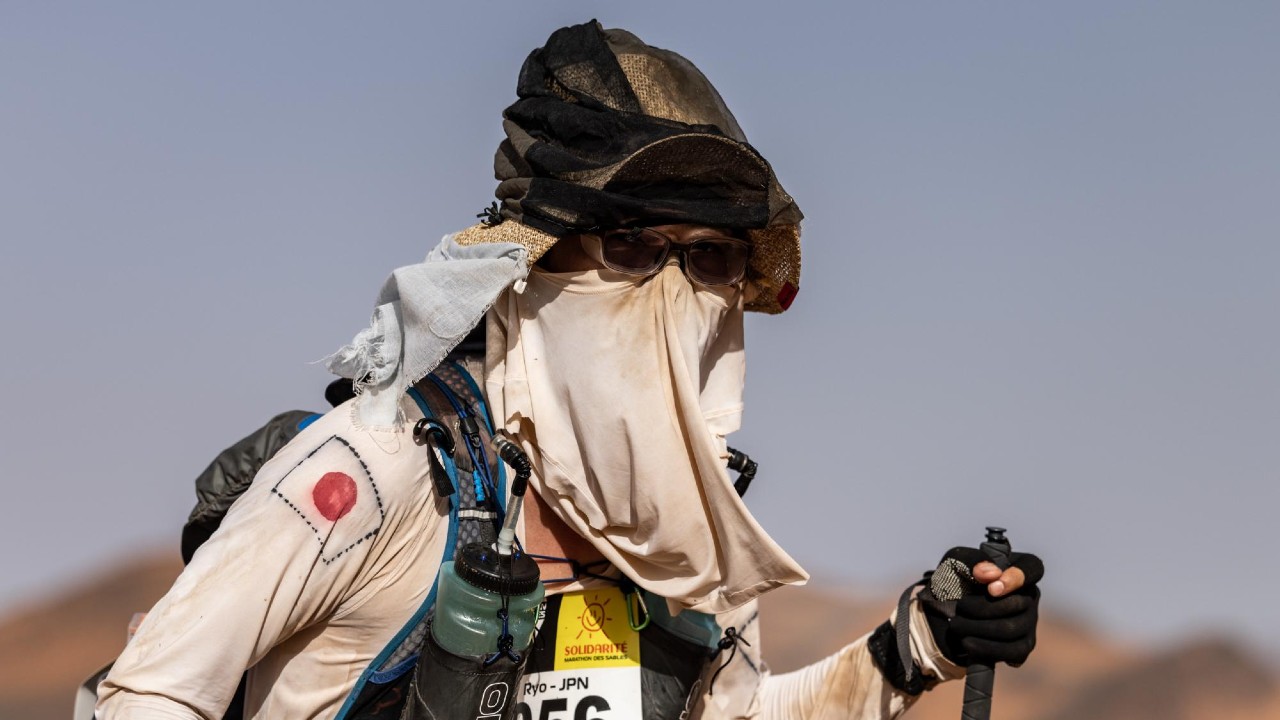 Nakache takes the win
There was also no change in the Marathon des Sables women's race, with leader Maryline Nakache building up a significant gap on her rivals. 
She ran a 04:18:04 over the course of stage five while could only manage a 04:36:33, meaning Nakache is now 51 minutes ahead leading into the final day. 
El Amrany finished third at last year's Marathon des Sables, and while it seems certain she'll be going one better this year it seems victory in the women's race is out of her reach.
Tomomi Bitoh has tightened her grip on the final spot on the podium, although at 29:39:51 she is outside of contention for the top two unless one of El Amrany and Nakache suffer a setback.
British runners Catherine Young (34:21:18) and Victoria Duncan (34:22:36) are sixth and seventh respectively, while despite all of her difficulties on Marathon des Sables stage four the still-strong Ragna Debats managed to run the 42.2km stage five in 05:08:04 and sits eighth.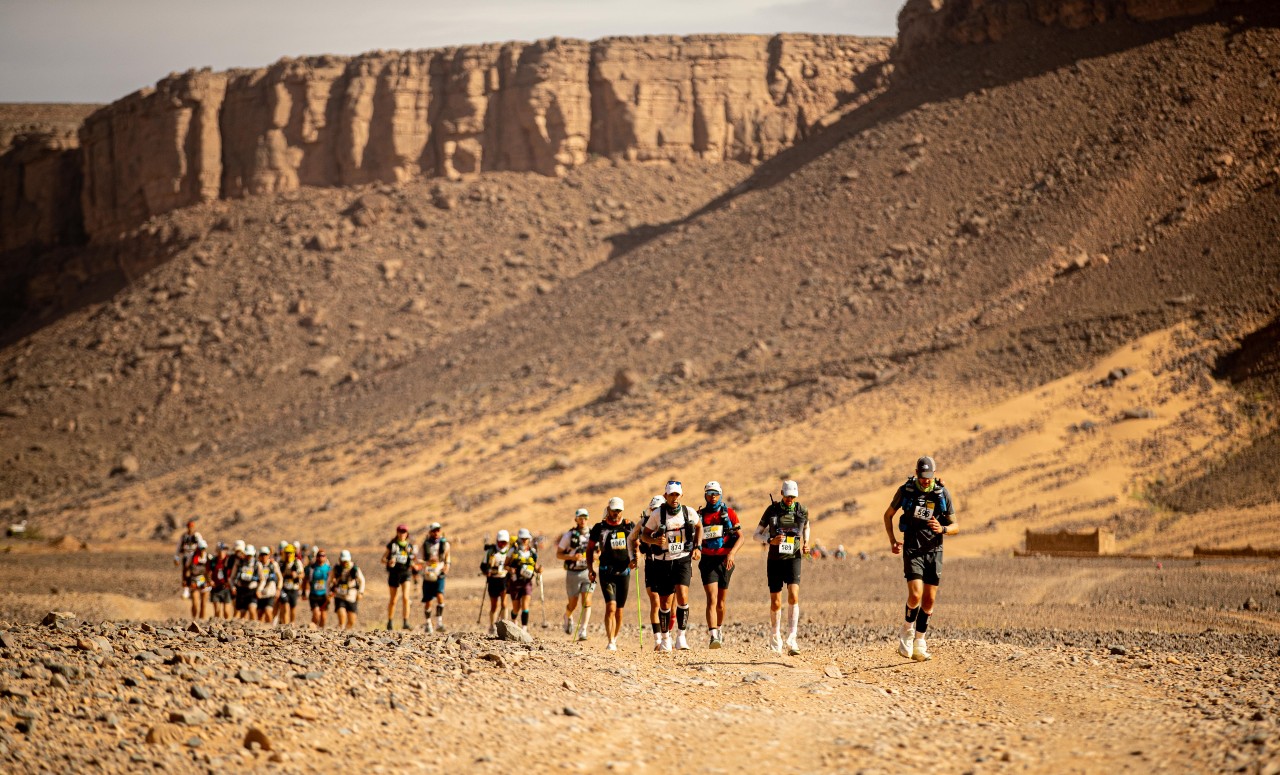 Standings after stage four
Men:
Mohamed El Morabity (MOR) – 19:19:54
Aziz Yachou (MOR) – 19:29:09
Mathieu Blanchard (FRA) – 21:21:27
Vasilii Korytkin (RUS) – 22:36:26
Il Yass Zouhry (FRA) – 23:08:06
Pierre Meslet (FRA) – 23:18:38
Hamid Yachou (MOR) – 24:02:08
Geoffrey Plisson (FRA) – 24:08:34
Erik Clavery (FRA) – 24:09:01
Thomas Callens (FRA) – 26:53:41
Women:
Maryline Nakache (FRA) – 27:02:17
Aziza El Amrany (MOR) – 27:53:37
Tomomi Bitoh (JPN) – 29:39:51
Corina Sommer (SWI) – 31:35:13
Elise Delannoy (FRA) – 33:32:01
Catherine Young (GBR) – 34:21:18
Victoria Duncan (GBR) – 34:22:36
Ragna Debats (NED) – 36:57:53
Brunilde Girardet (FRA) – 37:32:18
Ester Alves (POR) – 37:53:25