Nine-time winner of the Marathon des Sables, Moroccan Rachid El Morabity was handed a three-hour penalty after the fourth stage and has bow pulled out of the race, saying he has been "punished unfairly" as his hopes of a record-equalling tenth triumph were ended.
The 41-year-old had led the way after the first two stages of what is dubbed the 'toughest footrace in the world' as the runners cover 251km over six days, plus a rest day.
But on stage three it was his brother Mohamed El Morabity, 10 years his junior, who moved to the top of the standings and has maintained his lead since.
Three-hour penalty
But then came the shock news with this statement from the race organisers on the rest day: "The MARATHON DES SABLES is a self-sufficient food race that lasts seven days. In order to guarantee fairness between all participants, the race rules are strict: obviously, any external assistance is forbidden and subject to penalty.
"Bag checks are regularly carried out to verify that food has not been provided to competitors. However, yesterday the checks among the elite unfortunately revealed anomalies: Rachid EL MORABITY and Aziz EL AKAD each get a three-hour penalty.
"This obviously changes the general classification: Mohamed EL MORABITY is the leader in front of Aziz YACHOU; Mathieu BLANCHARD completes the provisional podium."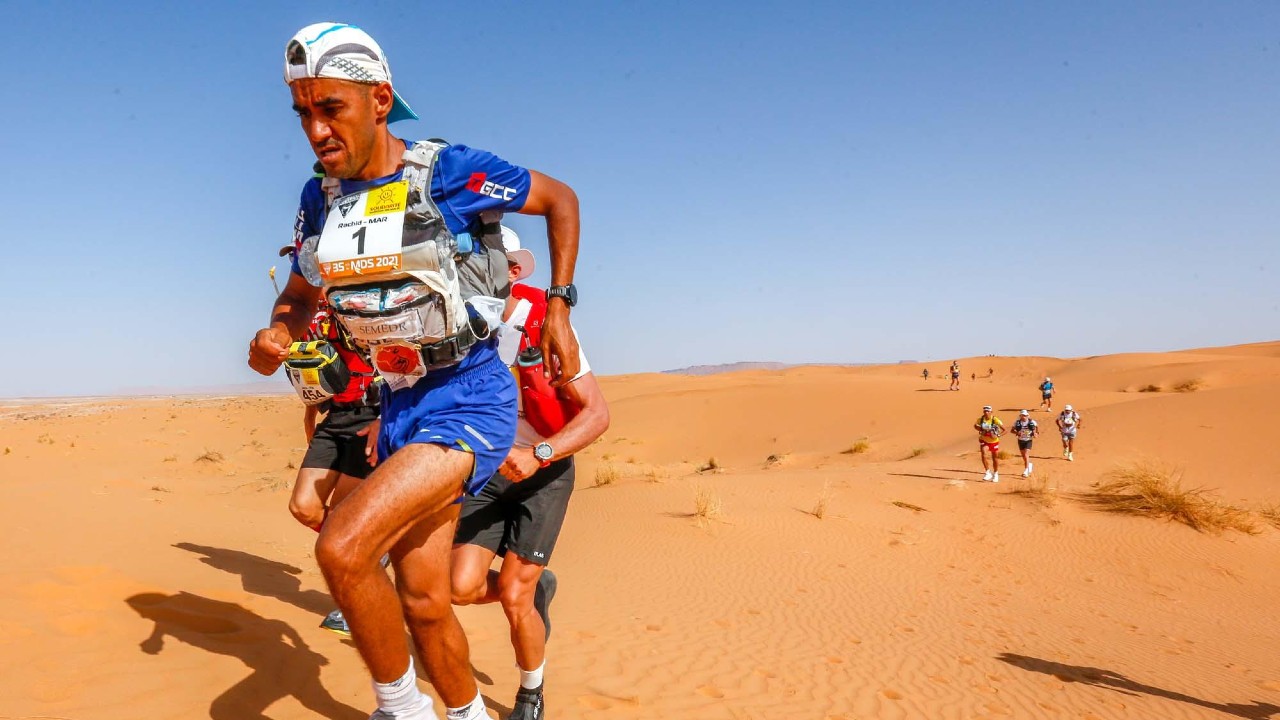 Rachid leaves
Rachid El Morabity has since opted to leave the competition, releasing a statement on Instagram saying he believes he has been treated "unfairly".
"It is with a heavy heart that I have decided to quit the Marathon des Sables," he said. "Because I was punished unfairly for a mistake I did not commit. When you're wrongly accused, it's better to stand with your head high than to remain to suffer injustice even if I miss my dream. I hope that the next time I return to win my 10th title."
After the fifth stage and with Rachid no longer competing, Mohamed El Morabity has extended his lead on second place Yachou and third-place Blanchard.
It was all change in the women's race, though that was nothing to do with a dramatic penalty – full details here.
Catch all the latest updates on the 2023 Marathon des Sables here.