Rachid El Morabity has won the Marathon des Sables nine times, an extraordinary accomplishment which in most other ultra-marathon races would see him stand alone as their greatest-ever competitor.
And yet in the brutal, six-day 250km race across the Saharan Desert, El Morabity has only won the second-most titles.
Over the course of the past decade, he has hunted down the record for the most titles held by his friend Lahcen Ahansal, whose ten victories stand as the most by an individual.
Now just one win away from matching a record which seemed impossible to repeat, El-Morabity exclusively talks to RUN247 about the upcoming Marathon des Sables as he attempts to make history.
Aiming for Ahansal
Between 1997 and 2007, Ahansal won nine out of ten Marathon des Sables. The only one he didn't win, in 1998, was won by his brother Mohamad, who himself has won five titles.
Such was the dominance of the Ahansal brothers, it wasn't until 2011 when someone other than Lahcen and Mohamad won the race following the former's breakthrough victory – El Morabity.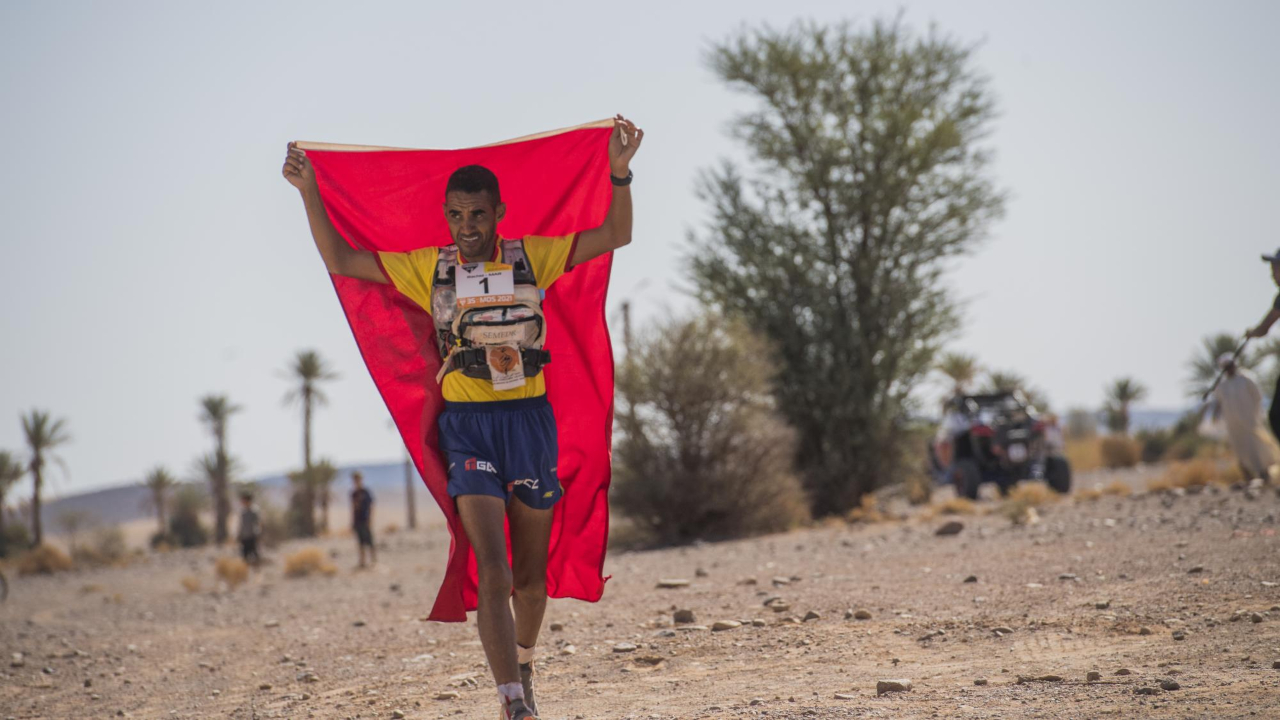 El Morabity hails from the same town as the Ahansal's, Zagora in Morocco. He knows them well, and even won his first title in 2011 wearing a pair of Mohamad's shoes and backpack.
"He won 10 times the Marathon des Sables," El-Morabity has said in the past on his admiration for Lahcen Ahansal. "It's a masterstroke, a model to follow."
And he has followed it superbly. Over the course of the past decade, El Morabity has emerged from Lahcen Ahansal's shadow to dominate the race, and now stands within touching distance of a record previously thought unbeatable.
"He [Ahansal] is family," El-Morabity told RUN247. "It's thanks to him that I took part in my first Marathon des Sables, he opened the doors to great events all over the world.
"Family remains the most important thing, but when we are in competition it is something else. We are sportsmen."
Indeed, if it wasn't for bad luck the record may well be El Morabity's already. In 2012, he pulled up injured only 1km from the finish, while the 2020 edition was cancelled due to the coronavirus pandemic. If he had won both of those races, he would already be on 11, and the discussion would be on just how far he could extend the record.
But one thing is for certain – he has his eyes firmly set on the record-equaling tenth title at the 2023 race – and beyond.
"It proves that every goal we set is achievable," El Morabity said.
"To achieve your dreams, you have to give yourself the means – nothing is impossible.
"I realised when I started chaining victories [he could equal the record]. I said to myself I can do it.
"If I equal the record this year, my goal in 2024 will be to win it for the 11th time."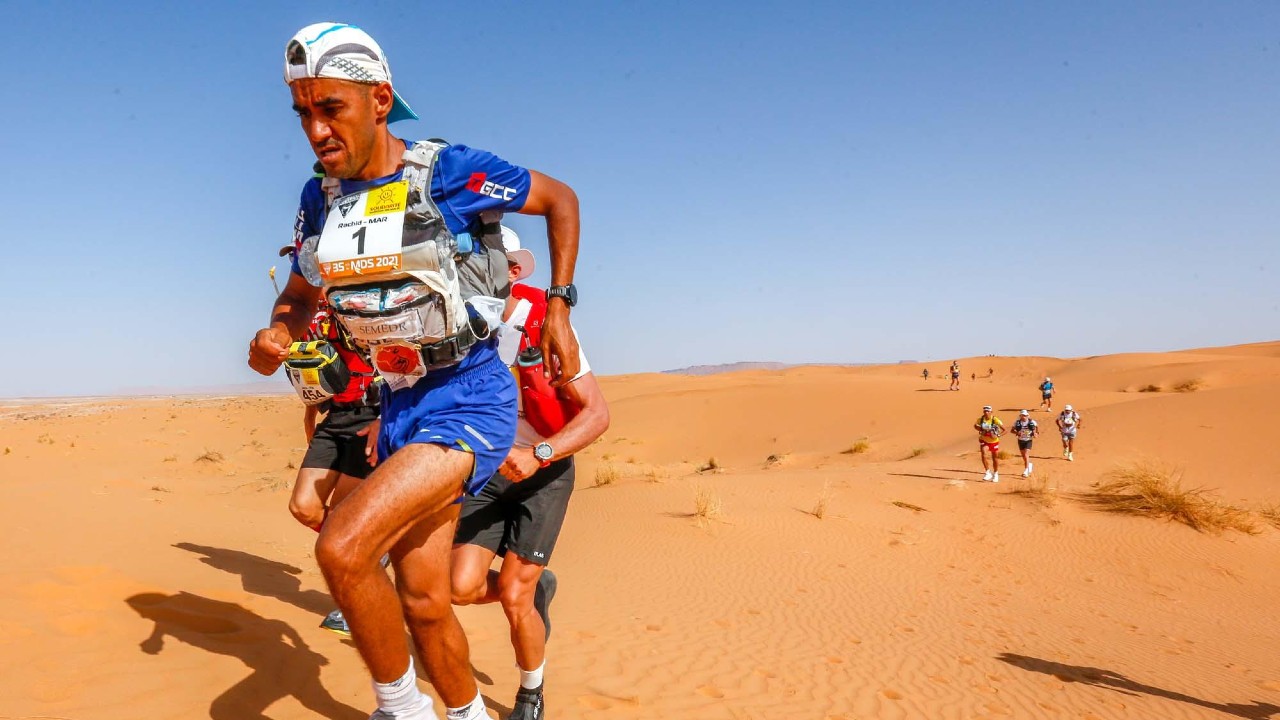 Brotherly love
But has time ran out for Rachid El Morabity to equal Ahansal's record?
For as long as he has dominated the race, he, like Ahansal, has had to contend with an all-too familiar opponent pushing him to the end – his brother.
On five occasions, Mohamed El Morabity has finished runner-up to his brother, in 2017, 2018, 2019, 2021 and 2022. Likewise, Mohamad Ahansal, Lahcen's brother, has continuously pushed his brother.
When asked whether he and his brother were teammates or rivals, Rachid El-Morabity was clear.
"We are both," he explained "That helps us excel. But it doesn't prevent us from supporting one another in difficult times.
"The story of the Ahansal brothers inspires us all," Mohamed explained a few years ago. "But I do not want to project too fast. I am here to learn and gain experience.
"I am still very far from the level of my brother who always gives me valuable advice.
Yet that may not be the case now; the time between the two has been growing smaller; Rachid finished 22:58 ahead of Mohamed in 2017, but in 2022, that gap was down to just 01:06.
"He is my biggest opponent," Rachid has said of his brother. "Being the oldest, I don't want him to overtake me."
Even if he doesn't equal the record, Rachid El-Morabity has written his name into the folklore of the Marathon des Sables and has no interest in stopping competing in the race anytime soon.
"For as long as I can [he will keep running the race]," El-Morabity said, "I am aiming for a minimum of 22 participations.
"I love the desert, I was born there. I know it by heart.