Rachid El Morabity comes into this year's Marathon des Sables gunning for a record-equalling 10th title and having won the last eight editions of the 250km race.
Given his dominance at 'the toughest footrace in the world' for almost a decade, the 41-year-old Moroccan will once again be favourite for victory on home soil.
But there are several other big names among the field of over 1,200 runners in the Sahara desert, including 10-time winner Lahcen Ahansal.
Another Moroccan star, Ahansal has been a supreme force at Marathon des Sables for the best part of 25 years, with his first triumph coming in 1997.
He claimed nine more victories in the following 10 years to become by far the most decorated athlete in the race's 37-year history.
Sibling rivalry
Despite Ahansal's prestige, the 51-year-old's last Marathon des Sables win was back in 2007, and El Morabity will be far more wary of the threat posed by his younger brother, Mohamad.
Mohamad El Morabity, 31, first took on the iconic race in 2017, and has gone on to finish second behind his sibling on five occasions, including in 2022.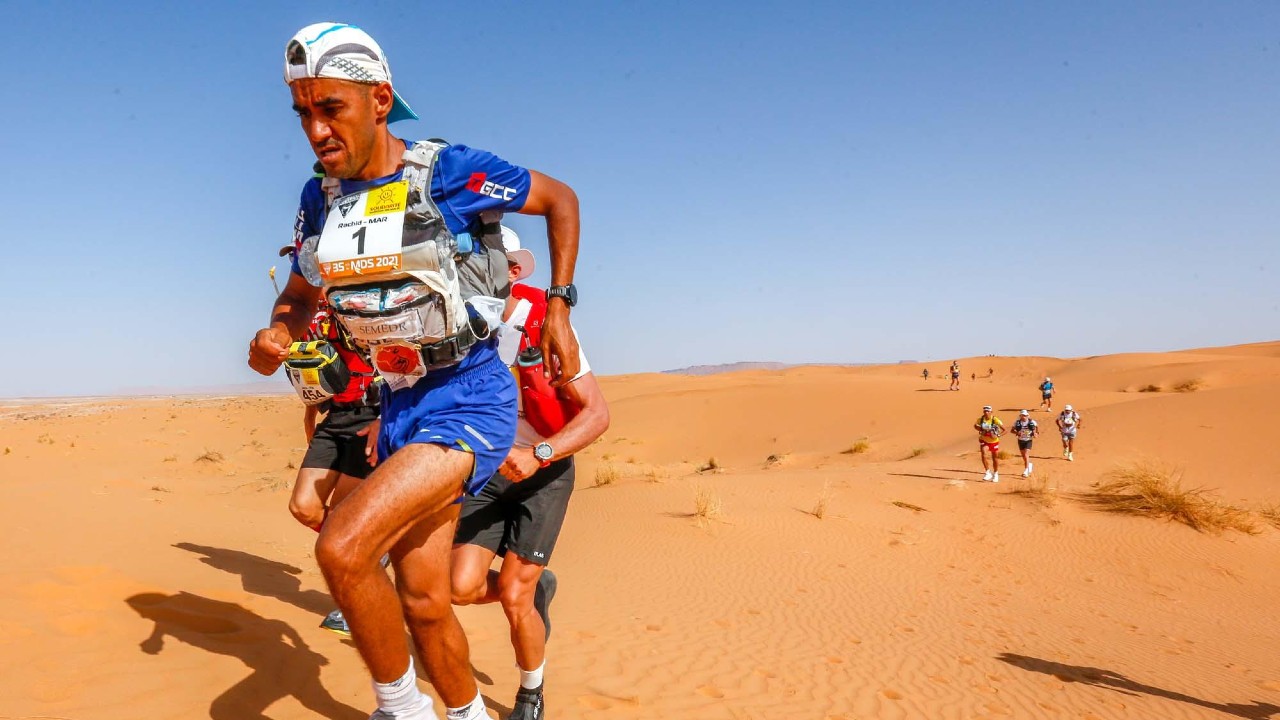 Rachid snatched victory by overhauling Mohamad with a late surge on the final stage last year, but the gap between the duo was just one minute and six seconds.
French threat
Mathieu Blanchard is poised to be a threat from outside of the local contingent in his first ever Marathon des Sables, with the Frenchman having finished on the podium twice at Ultra-Trail du Mont Blanc (UTMB).
The Canada-based runner was third at ultra running's most prestigious race in 2021, and was second behind the great Kilian Jornet last year.
Blanchard, 36, has a plethora of titles to his name, including at USA's North Face Endurance Challenge (2017, 2018) and Whiteface Sky Race (2019), Tunisia's Cappadocia Ultra-Trail (2021) and Italy's La Thuile Ultra Trail (2022).
Blanchard will be competing as part of a team featuring Frenchmen Erik Clavery, Pierre Meslet and Geoffrey Plisson.
That trio have all raced at the Marathon des Sables before, with Clavery fifth in 2016, Meslet ninth in 2021 and Plisson picking up 10th last year.
Further Moroccan talents potentially capable of challenging the El Morabity brothers are Aziz Yachou and Aziz El Akad.
Yachou is competing at the Marathon des Sables for the third time, having twice finished in the top five. He was fourth in 2021 and went one better last year as he picked up a podium.
The 30-year-old also triumphed at Morocco's 50km Trail Aurocher-Oukaimeden in 2022, and won the 30km Morocco Race in 2018.
Yachou has recorded podium finishes at Ultra Trail Atlas Toubkal and Grand Trail de la Valée du Drâa, both in his home country, and in 2019, he claimed victories at French races Le SaintéLyon and Trail Fontaine des Ânes.
Moroccan experience
At 54-years-old, El Akad is the more senior of that pair and is making his 10th appearance at the Marathon des Sables.
He has finished third three times – in 2012, 2015 and 2016 – and recorded a fifth-place finish in 2013.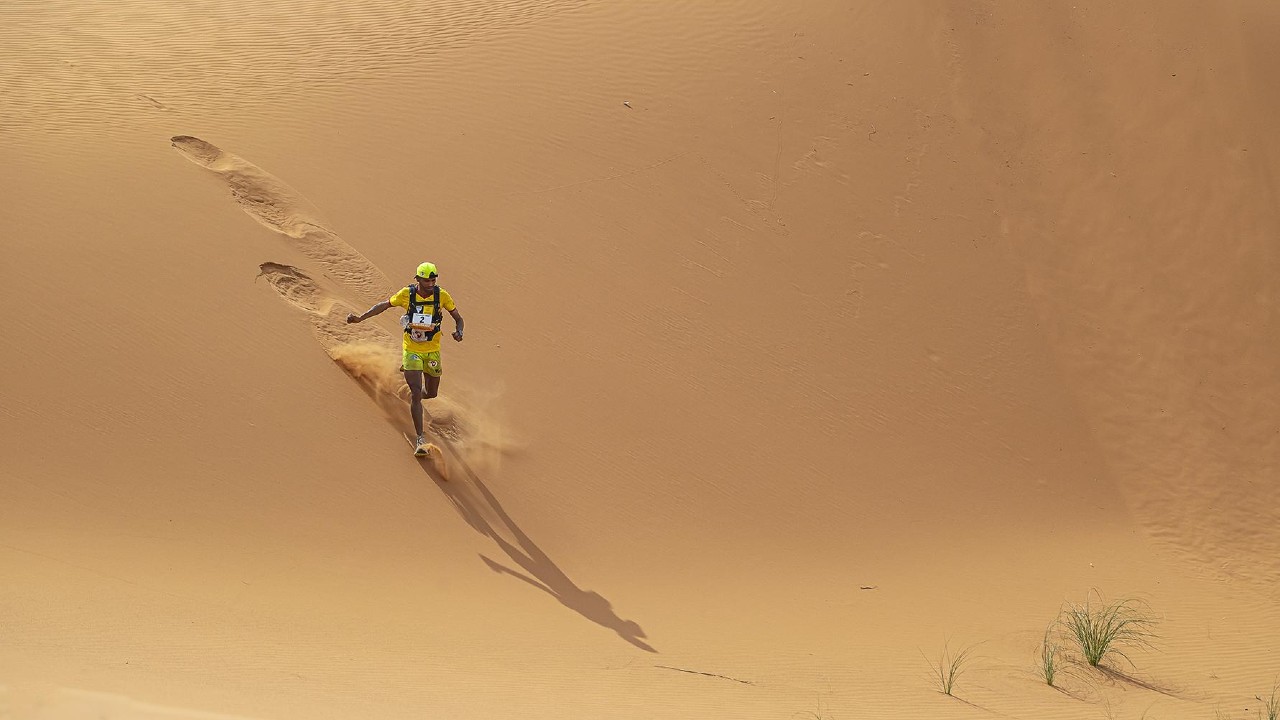 El Akad was inside the top 15 in his last three of his last four efforts – he was a DNF in 2021 but came home in 11th last year.
Abdelkader El Mouaziz, 54, is another vastly experienced Moroccan runner involved again this year – he has won the London Marathon twice and competed in two Olympic Games.
More recently, he has figured at the front end of the field in the Marathon des Sables, finishing second in 2015 and 2016.
Mohamed Faraj, 47, is also a Marathon des Sables veteran, competing in the race a staggering 12 time. The Moroccan managed 12th in 2013.
Further contenders
American David Kilgore, also known as 'Florida Man', achieved the sensational feat of winning seven marathons across seven continents in seven days earlier this year.
He finished on the podium at Black Canyon Ultras last year and while this will be his first Marathon des Sables, he ran 340 miles through the desert, from the California coast to Las Vegas, as part of The Speed Project in 2021.
Taiwanese runner Yen Po Chen is also competing in his first Marathon des Sables but has enjoyed success in similarly brutal desert ultras – he was the first ever Asian athlete to complete the 4 Deserts Race Series and was the champion in 2016.
Rachid El Morabity's closest challengers will become more clear when the six-day ultra begins on April 21 and RUN247 will be providing you with extensive coverage of the action in southern Morocco.