Mohamed El Morabity and Ragna Debats head their respective fields following day three of the six-day Marathon des Sables desert ultra.
Morocco's El Morabity took control on stage three as he passed his brother Rachid El Morabity, who is bidding for a record-equalling 10th race victory in 2023, opening up a two minute, 58 second lead over the 34.4km stage.
The status quo was maintained in the women's race as Ragna Debats of the Netherlands continued her dominance at the front of the field. The Dutchwomen has led after all three stages and extended her lead further on day three by near 40 minutes.
You can catch all the latest updates on the Marathon des Sables HERE.
Trio in contention
It was moving day for Mohamed El Morabity as he broke free of his brother and fellow Moroccan Aziz Yachou, opening up a near three minute gap at the front of the field, crossing the stage three finish line in a total time of 7:46:41.
Nine-time winner Rachid El Morabity (7:49:39) and Yachou (7:50:47) are still both within striking distance at the front. The trio have a large gap to the rest of the field, with the next best runner, France's Mathieu Blanchard (8:29:04), almost 40 minutes back in fourth.
Eight minutes further back is Russian Vasilii Korytkin, who stormed into fifth place on stage two. The big mover on day three was France's Il Yass Zouhry who recorded a stage time of 2:58:43 – jumping into the top ten.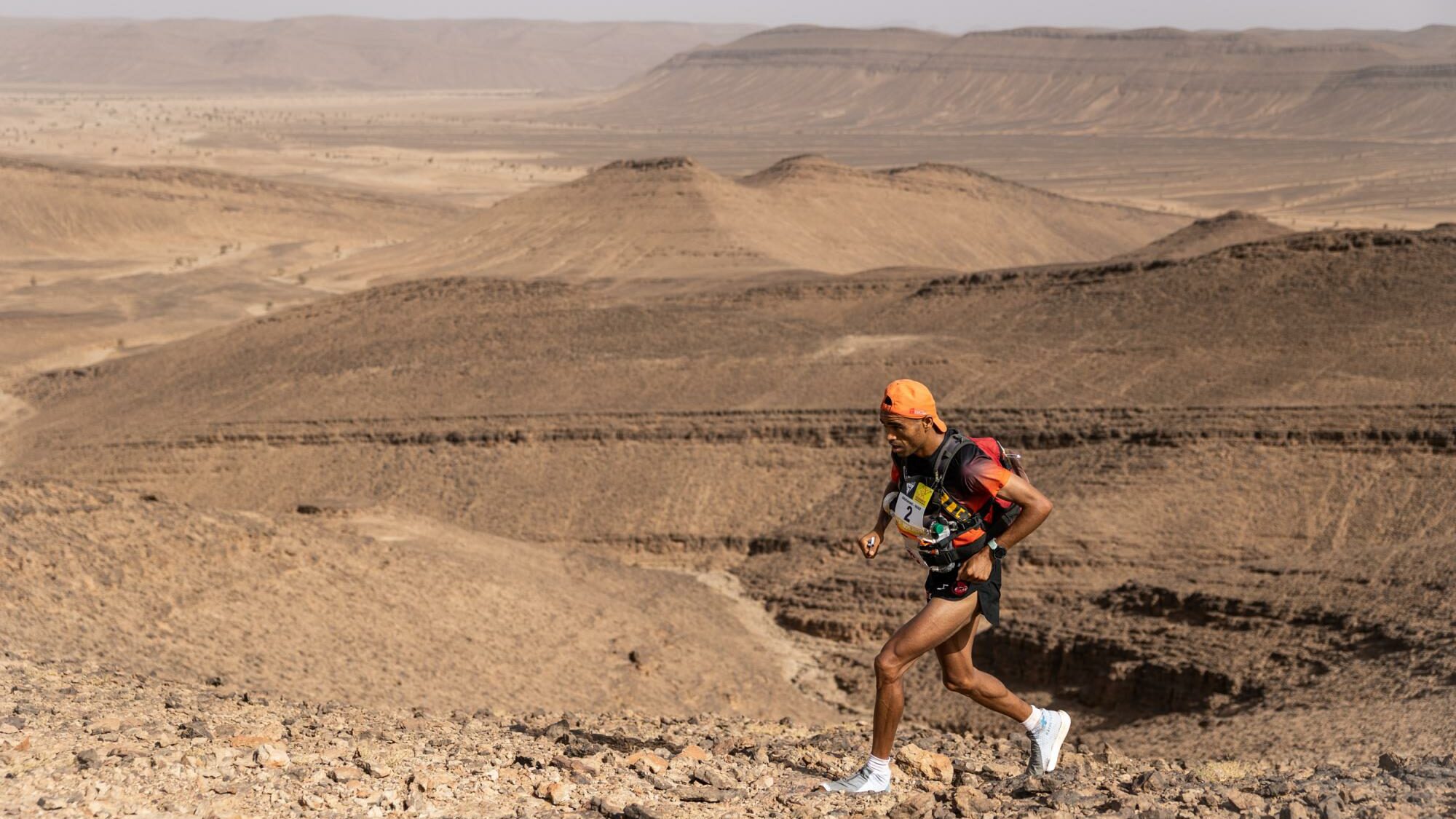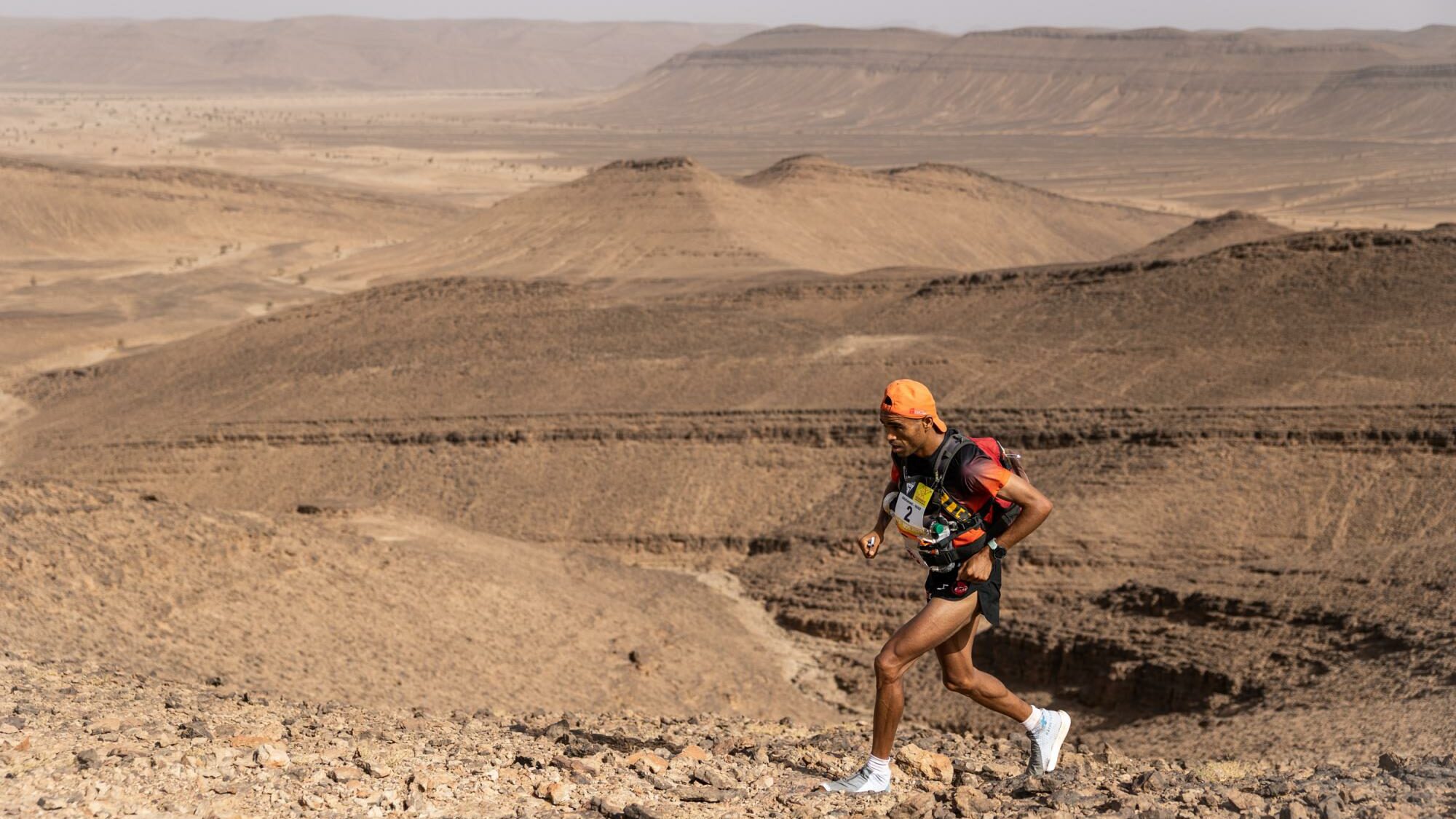 Debats extends lead
Netherlands' Debats consolidated her commanding lead on stage three, extending her lead to 39 minutes and 39 seconds over France's Maryline Nakache.
Nackache continues to lead a lonely existence in second-place, she has built a 38 minute, 16 second lead over Aziza El Amrany of Morocco in third. The big mover on day three was Switzerland's Corina Sommer who jumped from seventh to fourth in the race standings.
It was a tough day for Great Britain's Jodie Moss (12:49:49) – who is aiming for a second top ten finish at the race – she dropped from fourth to seventh in the standings. She finished stage three two seconds ahead of compatriot Catherine Young (12:49:51), with a third Brit, Victoria Duncan (13:57:55), over an hour further back.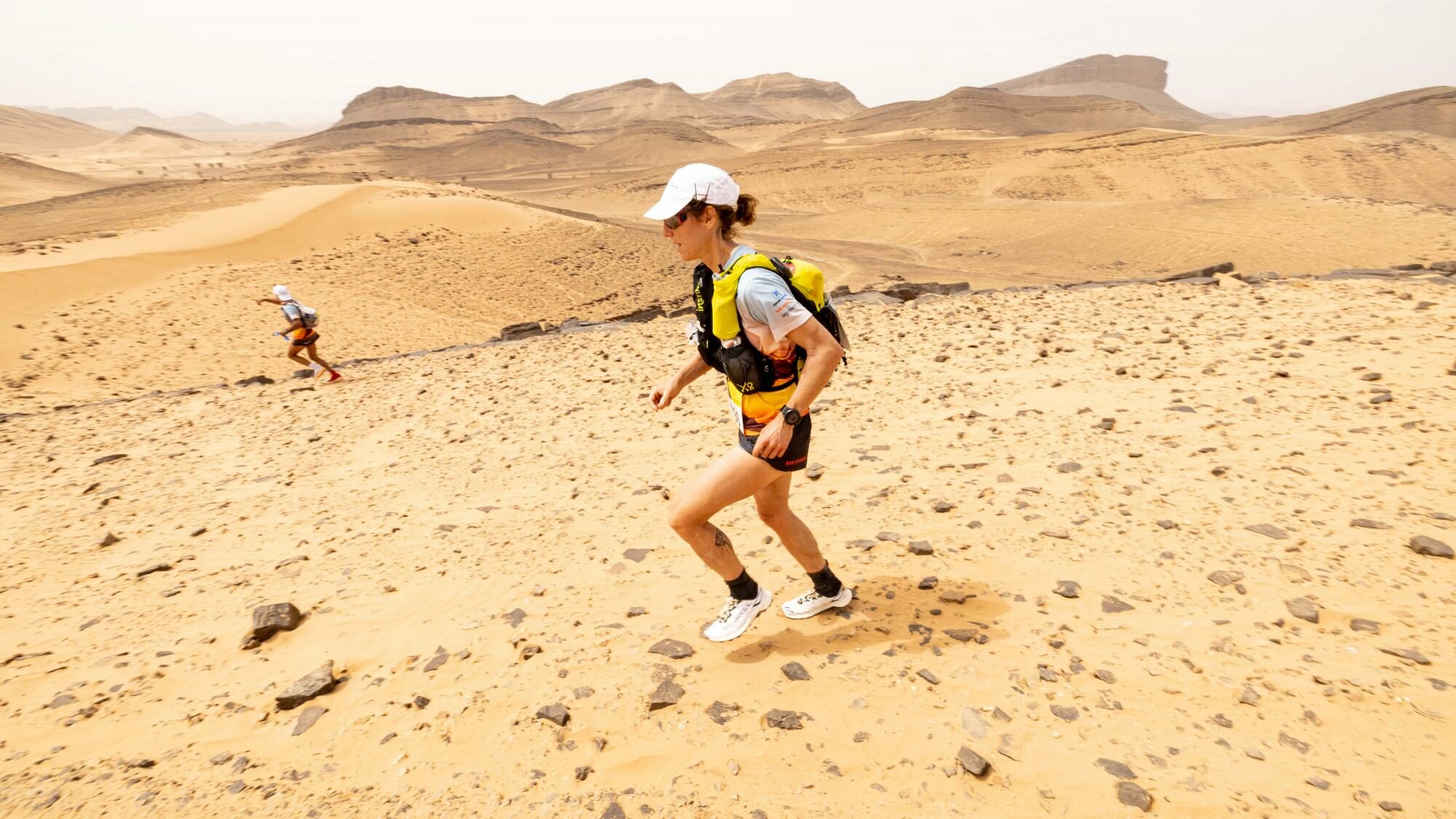 Standings after stage three
Men:
Mohamed El Morabity (MOR) – 7:46:41
Rachid El Morabity (MOR) – 7:49:39
Aziz Yachou (MOR) – 7:50:47
Mathieu Blanchard (FRA) – 8:29:04
Vasilii Korytkin (RUS) – 8:37:23
Hamid Yachou (MOR) – 8:46:41
Erik Clavery (FRA) – 9:06:23
Abdelkader El Mouaziz (MOR) – 9:18:13
Geoffrey Plisson (FRA) – 9:26:43
Il Yass Zouhry (FRA) – 9:33:03
Women:
Ragna Debats (NED) – 10:15:30
Maryline Nakache (FRA) – 10:54:09
Aziza El Amrany (MOR) – 11:32:25
Corina Sommer (SUI) – 12:21:46
Tomomi Bitoh (JPN) – 12:23:43
Elise Delannoy (FRA) – 12:49:48
Jodie Moss (GBR) – 12:49:49
Catherine Young (GBR) – 12:49:51
Victoria Duncan (GBR) – 13:57:55
Esther Alves (POR) – 15:06:18