Morocco's Mohamed El Morabity and Maryline Nakache have won the Marathon des Sables 2023 titles after finishing the sixth and final stage, a solidarity run.
In the women's race, Maryline Nakache was the dominant force after Ragna Debats suffered injury on stage four while the men's race saw Mohamed El Morabity emerge from his brother's shadow, nine-time-winner Rachid El Morabity pulling out after being handed a three hour penalty he has described as "unfair."
Click here for our final stage race report.
Rachid penalised, pulls out
The biggest moment of the race came when organisers put out a statement following stage four which revealed nine-time-winner Rachid El Morabity and compatriot Aziz El Ekad – a three-time podium finisher at the Marathon des Sables – had been sanctioned for "anomalies" discovered during bag checks, which are carried out to verify that runners haven't been provided with additional food.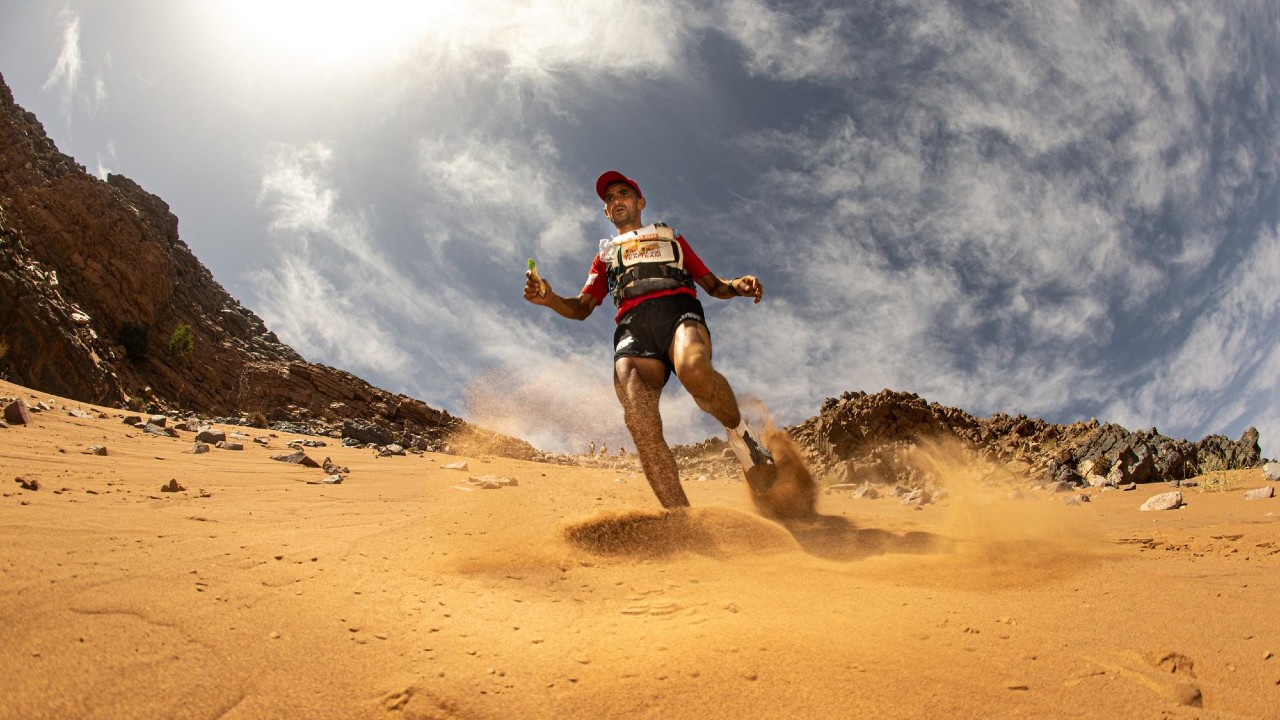 Mohamed was already leading, but only by a few minutes and with his brother choosing to pull out following the decision, Azil Yachou moved into second- a position he maintained until the end.
Nakache wins after Debats drops out of contention
In the women's race, 2019 winner Debats lost her lead on stage four after suffering with injury, with Nakache moving into the lead.
On stage five she has appeared to have extended her advantage over second-placed Aziza El Amrany, with third placed Japanese runner Tomomi Bitoh still in place but out of touch from the front two.
British runner Jodie Moss dropped out of the race on stage four.
The race began on Sunday as over 1,000 competitors ventured into the blistering heat of the Sahara desert.
Dubbed the 'toughest footrace in the world', the Marathon des Sables is a six-day, 251km desert ultra that pushes participants to the absolute limit.
Route reveal
The route through the sand dunes was only revealed to the runners just before the race, another element that contributes to the Marathon des Sables being regarded as one of the most brutal ultras in the world.
From football stars to Barkley Marathons finishers, the race attracts runners from across the globe and those competing in the 2023 edition will have their chance to write themselves into its history.
Live tracking is available HERE and we'll be providing stage-by-stage reports on the action.
Stage 1 report | Stage 2 report | Stage 3 report | Stage 4 report | Stage 5 report | Stage 6 report and final results