Rachid El Morabity and Ragna Debats maintained their leads in the Marathon des Sables on stage two of the six-day desert ultra.
Morocco's El Morabity, a nine-time winner of the race who is gunning for a record-equalling triumph this year, is 27 seconds clear in the men's race while Netherlands' Debats, the 2019 victor, has a lead of over 27 minutes.
Both runners were in front after stage one and remained in control over the marginally shorter, 31.7km second stage.
You can catch all the latest updates on the Marathon des Sables HERE.
Leading brothers
Mohamed El Morabity is in pursuit of his brother Rachid and moved 33 seconds closer to the race leader on the second day. Aziz Yachou, another Moroccan, strengthened his hold on third place and is just 38 seconds adrift of the second El Morabity.
That front three broke and away and created a gap of more than 26 minutes to France's Mathieu Blanchard, a two-time podium finisher at Ultra-Trail du Mont Blanc (UTMB), who was only four minutes behind Yachou at the start of the stage.
Russia's Vasilii Korytkin surged up the field on stage two, moving up to fifth from ninth, and will start stage three just seven minutes behind Blanchard.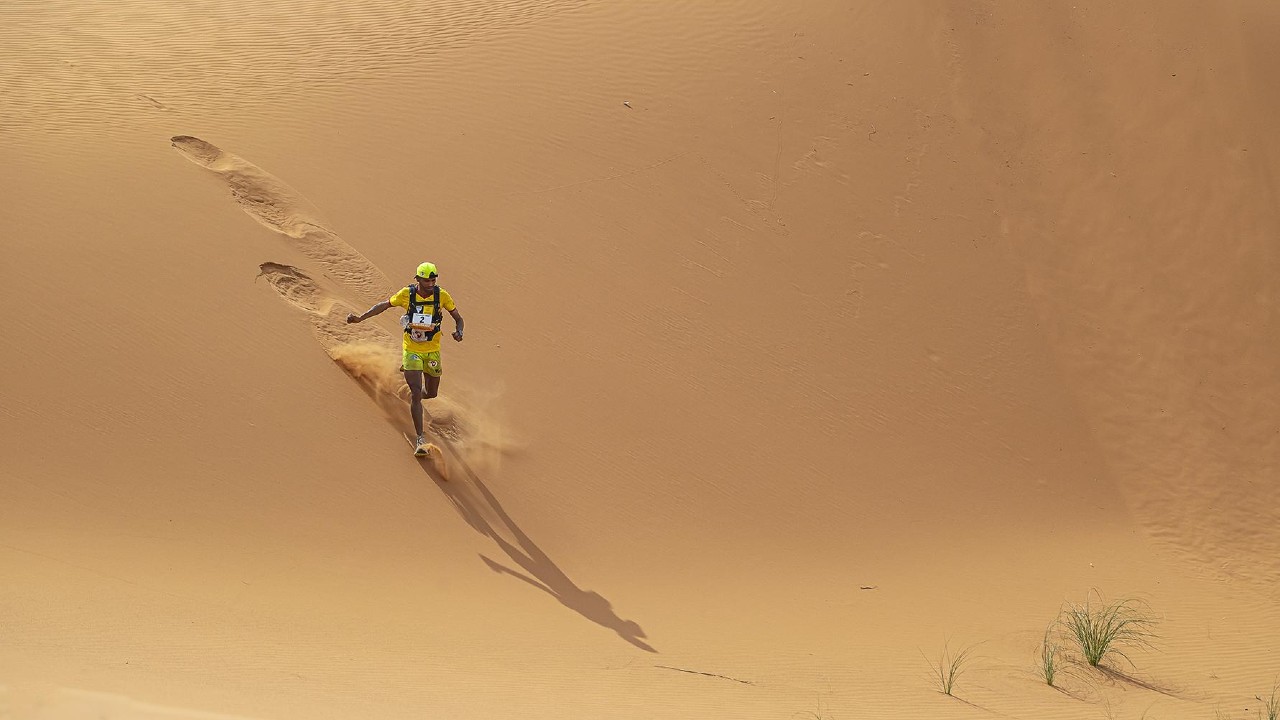 Dominant Debats
Debats was just under 10 minutes clear at the front when stage two began, but extended her advantage over France's Maryline Nakache to nearly 28 minutes during the course of the day.
Nakache is somewhat isolated in second place, with Morocco's Aziza El Amrany, who remained third, dropping back by around 35 minutes.
Britain's Jodie Moss is well-placed to improve on her 2019 effort despite a late injury scare – she finished stage two just over 15 minutes behind El Amrany to retain fourth.
Japan's Tomomi Bitoh overhauled France's Elise Delannoy to take fifth while Switzerland's Corina Sommer, who won the the Oman Desert Marathon (ODM) in January, climbed from 10th to seventh.
Catherine Young and Victoria Duncan are two further British runners inside the top 10, with the latter moving up to ninth, behind her compatriot during stage two.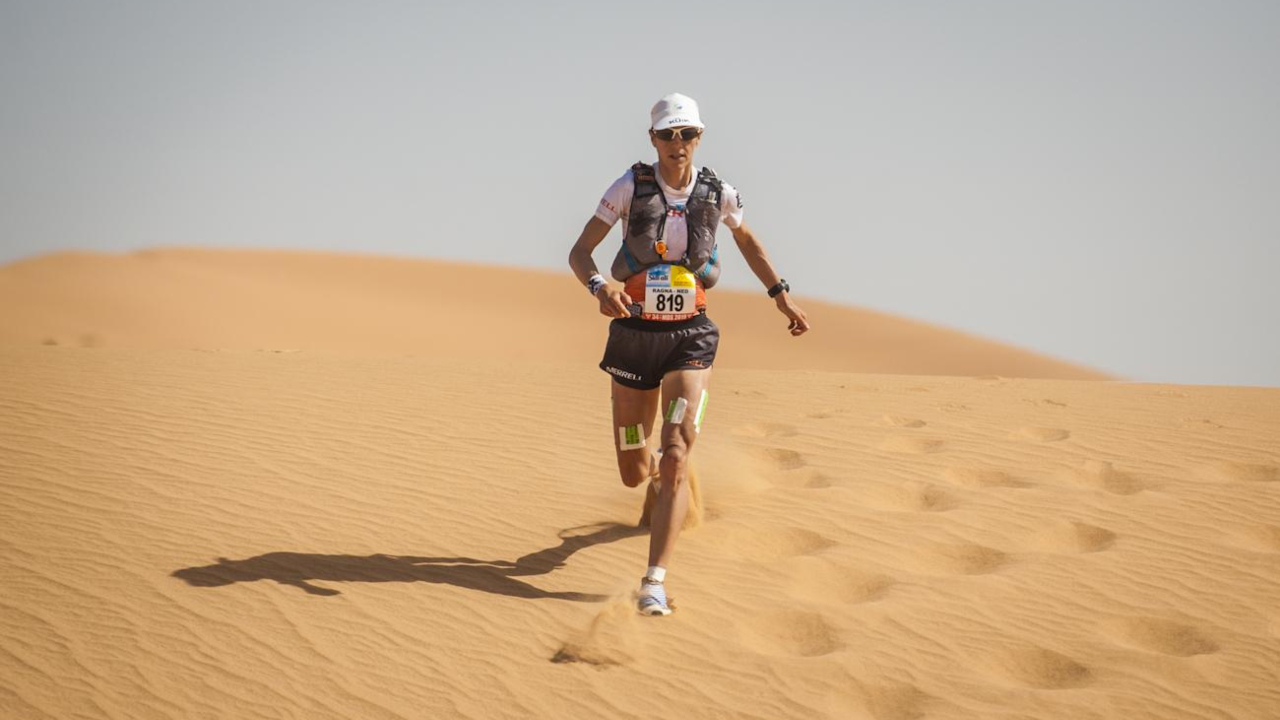 Standings after stage two
Men:
Rachid El Morabity (MOR) – 5:15:53
Mohamed El Morabity (MOR) – 5:16:20
Aziz Yachou (MOR) – 5:16:58
Mathieu Blanchard (FRA) – 5:43:11
Vasilii Korytkin (RUS) – 5:50:11
Hamid Yachou (MOR) – 5:54:17
Abdelkader El Mouaziz (MOR) – 5:55:06
Erik Clavery (FRA) – 6:01:39
Geoffrey Plisson (FRA) – 6:05:08
Pierre Meslet (FRA) – 6:13:55
Women:
Ragna Debats (NED) – 6:45:54
Maryline Nakache (FRA) – 7:13:05
Aziza El Amrany (MOR) – 7:49:49
Jodie Moss (GBR) – 8:07:46
Tomomi Bitoh (JPN) – 8:20:56
Elise Delannoy (FRA) – 8:21:58
Corina Sommer (SUI) – 8:25:42
Catherine Young (GBR) – 8:30:17
Victoria Duncan (GBR) – 9:14:22
Ingelin Clausen (NOR) – 9:30:15