Mohamed El Morabity of Morocco and Maryline Nakache of France have won the 2023 Marathon des Sables.
It is the two runners' first victories at what is billed 'the toughest foot race on earth', with Mohamed El Morabity previously having finished runner-up to his brother Rachid El Morabity on five occasions.
Mohamed finally earns first win
After his brother Rachid dropped out due to what he has billed an "unfair" time penalty, Mohamed El Morabity- who was already leading the race- held strong against the challenge of runner-up Aziz Yachou to win his first title.
He finished the final 'solidarity' stage of the race with a near ten-minute gap over his fellow Moroccan, with Mathieu Blanchard completing the podium, and became the first runner since 2013 other than his brother to win the iconic race.
With the official times not including the final stage, Mohamed El Morabity won the Marathon des Sables in a time of 19:19:54, with Yachou clocking 19:29:09 and Blanchard 21:21:27. El Morabity's total time across all stages including the solidarity one was 20:11:25.
Yachou has now moved up in position in the past three editions of the famous race; fourth in 2021, third in 2022 and now second in 2023, he will have his eyes set on the 2024 title- but no doubt Rachid El Morabity will want to return to claim his record-equalling tenth title.
Robert Fiford was the fastest British runner, finishing 18th overall. American Blake Ragland led his country with a 25th place finish.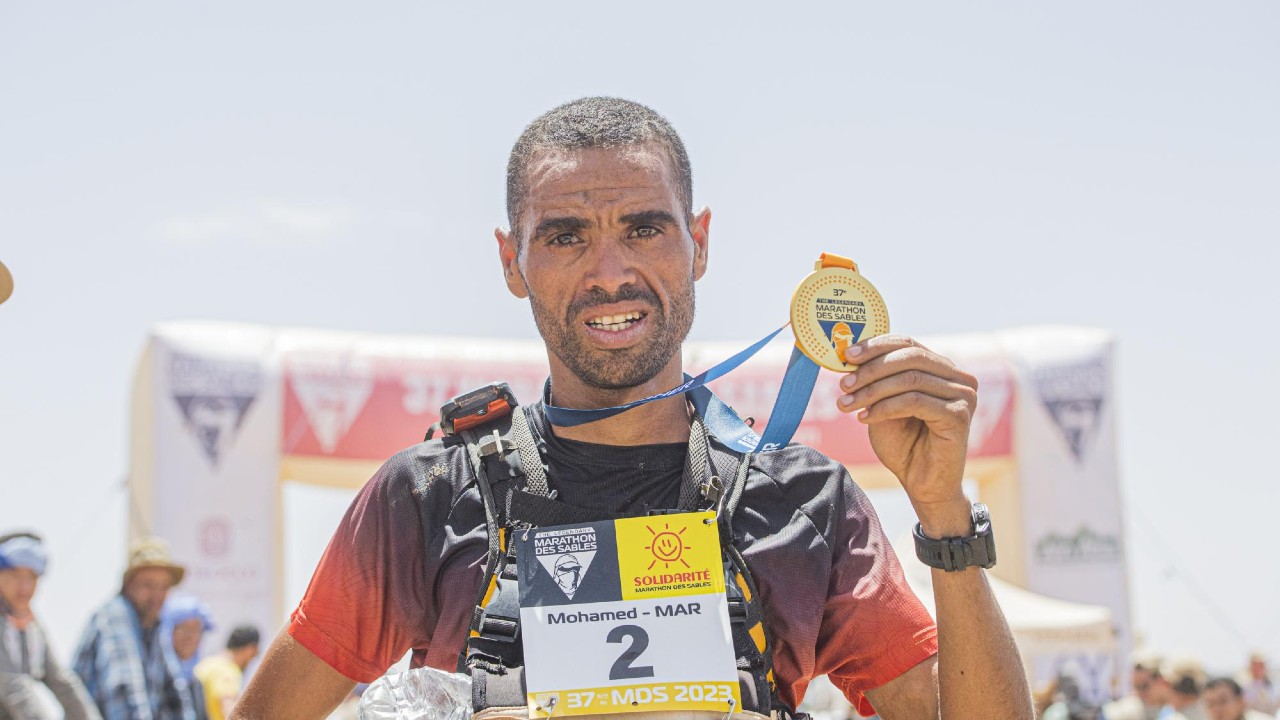 Nakache clear victory in women's race
After Ragna Debats suffered an injury setback on the fourth stage, Maryline Nakache emerged as the clear leader of the women's race and she held firm to win her first title.
She ended with a 51-minute advantage over closest rival Aziza El Amrany, finishing 11th overall with an official time of 27:02:17- 29:04:01 including the final stage.
In third was Tomomi Bitoh, the Japanese runner finishing nearly two hours behind Moroccan El Amrany but equally she was almost two hours ahead of fourth, Swiss runner Corina Sommer.
The British duo of Catherine Young and Victoria Duncan finished sixth and seventh respectively, completing impressive performances, while Paola Gamboa was the fastest American woman, finishing in a time of 41:10:36.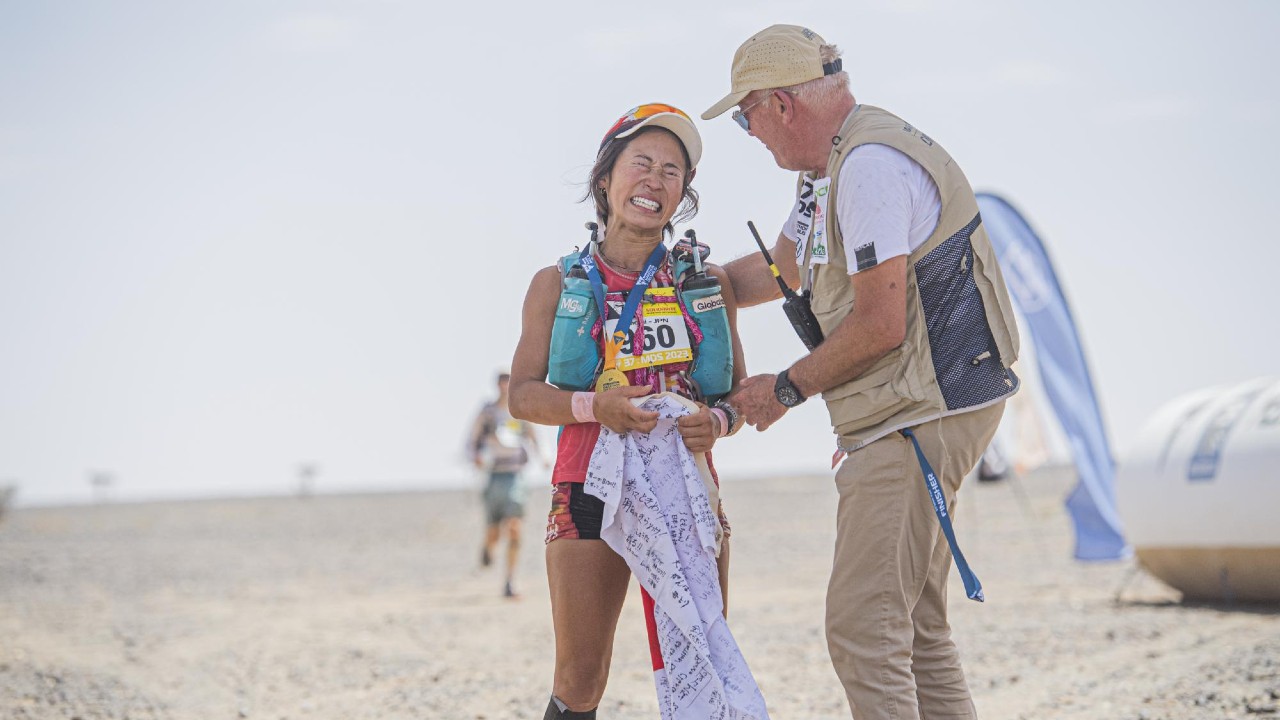 Marathon des Sables 2023 results
Official times only, excluding solidarity stage six
Men:
Mohamed El Morabity (MOR) – 19:19:54
Aziz Yachou (MOR) – 19:29:09
Mathieu Blanchard (FRA) – 21:21:27
Vasilii Korytkin (RUS) – 22:36:26
Il Yass Zouhry (FRA) – 23:08:06
Pierre Meslet (FRA) – 23:18:38
Hamid Yachou (MOR) – 24:02:08
Geoffrey Plisson (FRA) – 24:08:34
Erik Clavery (FRA) – 24:09:01
Thomas Callens (FRA) – 26:53:41
Women:
Maryline Nakache (FRA) – 27:02:17
Aziza El Amrany (MOR) – 27:53:37
Tomomi Bitoh (JPN) – 29:39:51
Corina Sommer (SWI) – 31:35:13
Elise Delannoy (FRA) – 33:32:01
Catherine Young (GBR) – 34:21:18
Victoria Duncan (GBR) – 34:22:36
Ragna Debats (NED) – 36:57:53
Brunilde Girardet (FRA) – 37:32:18
Ester Alves (POR) – 37:53:25