American duo David Sinclair and Addie Bracy picked up wins in the Speedgoat Mountain Races in Utah on Saturday, the latest event in the UTMB World Series.
Sinclair, who deemed the course as "probably the hardest 50k in the western US", recorded the fourth-fastest time in the race's 15-year history to reclaim his 2018 crown in the men's category, while Bracy stormed to the women's title on her debut at the event.
Although the 900 runners in action for the 50km, 28km and 11km races hailed from more than 10 countries, the podiums were dominated by US talent.
Runner-up last year, Sinclair followed up on his second place at Canyons Endurance Runs earlier in the 2022 UTMB series as he finished in 5:09:14, a shade under six minutes clear of Erik Sorenson, with third-place finisher Michelino Sunseri 28 seconds further back.
'Beautiful course'
"It's just an awesome atmosphere and probably the hardest 50k in the western US," Sinclair said. "I came back for the competition and the brutal, but beautiful course."
Sorenson was also complimentary about the event set in the rocky terrain of the Wasatch Mountains in Snowbird.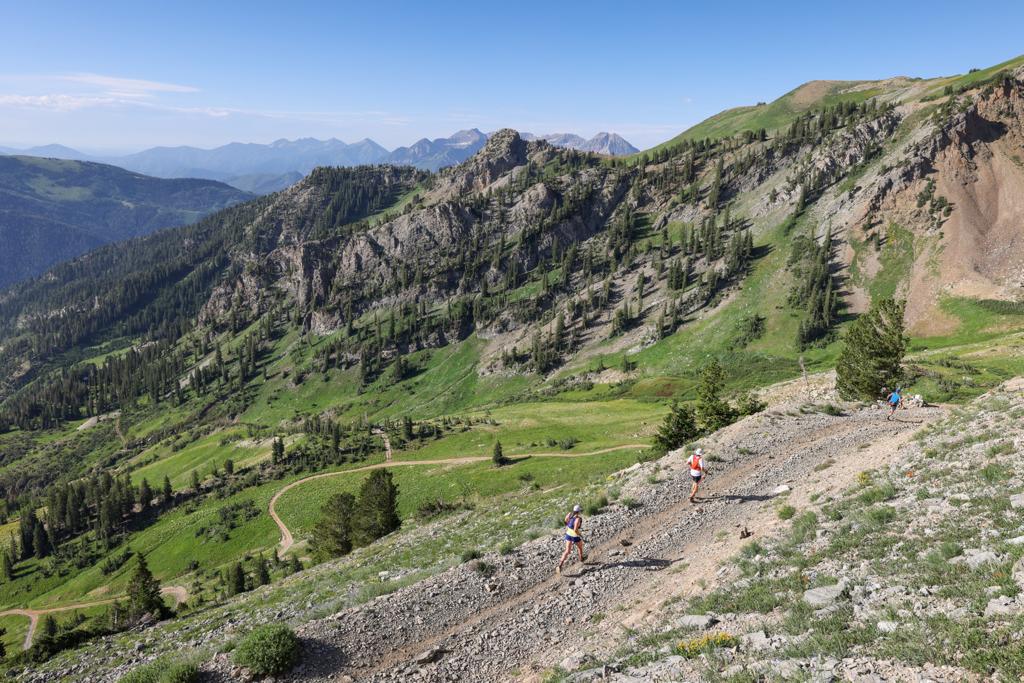 "The tunnel section was awesome," he said. "That caught me by surprise, and it was super cool in there — just refreshing and you knew it wasn't too far to the end.
"Then the ridge to the last big climb, you could see the views and also could see your competition."
Wrong turn frustration
In the women's race, Bracy clocked a 6:19:56 to clinch her victory, crossing the line over half an hour ahead of Jennifer Lichter (USA), who "seriously thought about DNF'ing" when she was hampered by a wrong turn after leading early on.
Lindsey McDonald (USA) completed the podium as she came home 3:20 adrift of Lichter.
"It was a challenge, but it was beautiful," Bracy said. "I liked the early to middle miles. It was really pretty with the sun coming up and all of the wildflowers. The whole course was beautiful."
Zane Fields (USA) and Tabor Scholl (USA) were winners of the men's and women's 28km races respectively, with Ruairi Moynihan (USA) and Amanda Basham (USA) victorious in the 11km editions.