When Tete Dijana crossed the finish line at the Comrades Marathon 2023, he not only did so as champion for the second year in a row but also as the holder of a new record time for the Down route.
Running a 5:13:58, Dijana (of Nedbank Running Club) won the historic race- one of the world's biggest ultrarunning events- which started in Pietermartizburg and finished nearly 87km later in Durban.
Abandoned plans
In the 2022 Comrades Marathon race, Nedbank Running Club dominated the men's race with a carefully crafted plan and from their cohort, Dijana emerged as victor.
But this year, pushed all the way by Dutch runner Piet Wiersma and early breakaway attempts by Ayanda Ngcobo and Japan's Jo Fukuda, the club and Dijana had to abandon their plans and adapt on the spot.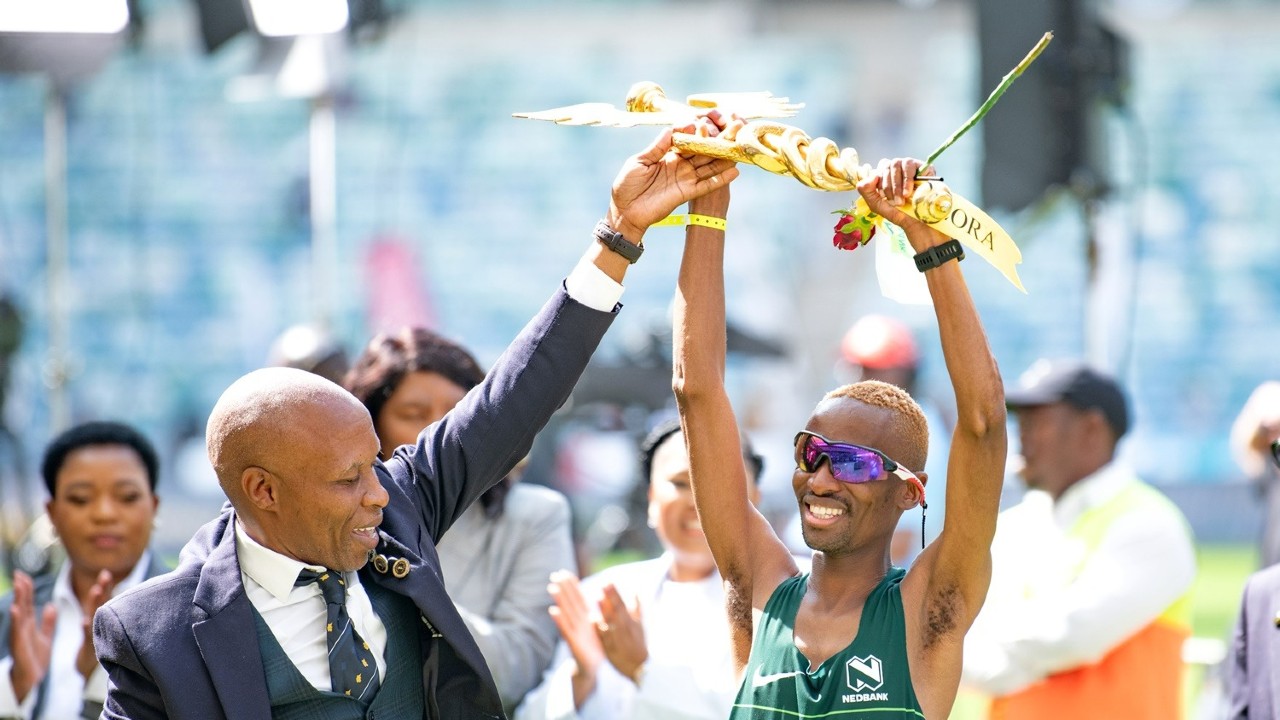 "The pace at the start did not suit me," Dijana said after the race, "it was too fast too soon.
"I waited until halfway through the race before making my move toward the front.
"These two guys [Ngcobo and Fukada] were very fast for us.
"Yesterday we had a team talk and they broke our plan."
But Dijana was luckily able to rely on the experience of his teammate and 2019 Comrades Marathon winner Edward Mothibi about what to do.
"I kept going to Mothibi and asking him 'should we go?'", Dijana explained, "He kept saying no."
"Later, he said we'll go at 60km."
That is exactly what they did, getting into the lead in the second-half of the race. Soon after, Dijana began to break away himself as he chased down David Gatebe's Down course record of 5:18:19 from 2016.
Tight finish
With Piet Wiersma closing in on Dijana as the Comrades Marathon 2023 neared its conclusion, Dijana was not just looking ahead to the finish but was also constantly checking how far away the Dutchman was.
"I was thinking I have to conserve some energy if it comes to a sprint," he said.
But he held on, with Wiersma ending just three second behind the winner.
For Dijana there was extra motiviation behind the Comrades Marathon victory, with his coach Dave Adams not being well.
"My coach is not well, he wanted to come but the situation did not allow him," he explained.
"This win is also for my kids. I've been away for two months and they call me and say can you come home later. I am going to invest my winning for them."