It was a record breaking day at the 2023 Comrades Marathon as Tete Dijana retained his title and Gerda Steyn broke a 34-year record.
Dijana (5:13:58), who enjoyed success 12 months ago, also broke the Down course record. He beat the 2019 time of David Gatebe by more than four minutes.
Steyn (5:44:56), meanwhile, shaved nine minutes, 47 seconds off the time of Frith van der Merwe set in 1989 to take victory.
The 87km 2023 Comrades Marathon took place on the down course from Pietermartizburg to Durban. Over 17,000 runner took the start line for this year's iteration of the race.
Dijana pips Wiersma on the line
After winning by a comfortable three minutes and eight seconds last year, Dijana was challenged all the way in 2023. He pipped compatriot – and fellow Nedbank Running Club member – Piet Wiersma (5:14:01) by just 2.23 seconds.
It wasn't until the 3:30 mark in the race that the pair advanced to the front of the field at the Winston Park timing point. Then the pair, in addition to Edward Mothibi, opened up a one minute gap heading through Pinetown at the four hour mark.
Dijana then broke away from Wiersma, who'd gapped Mothini by the Sherwood time check. Dijana was able to withhold the late charge of Wiersma to head over the finish line with just seconds to spare.
Mothibi (5:17:34) finished a very creditable third – three minutes, 36 seconds off the race winner.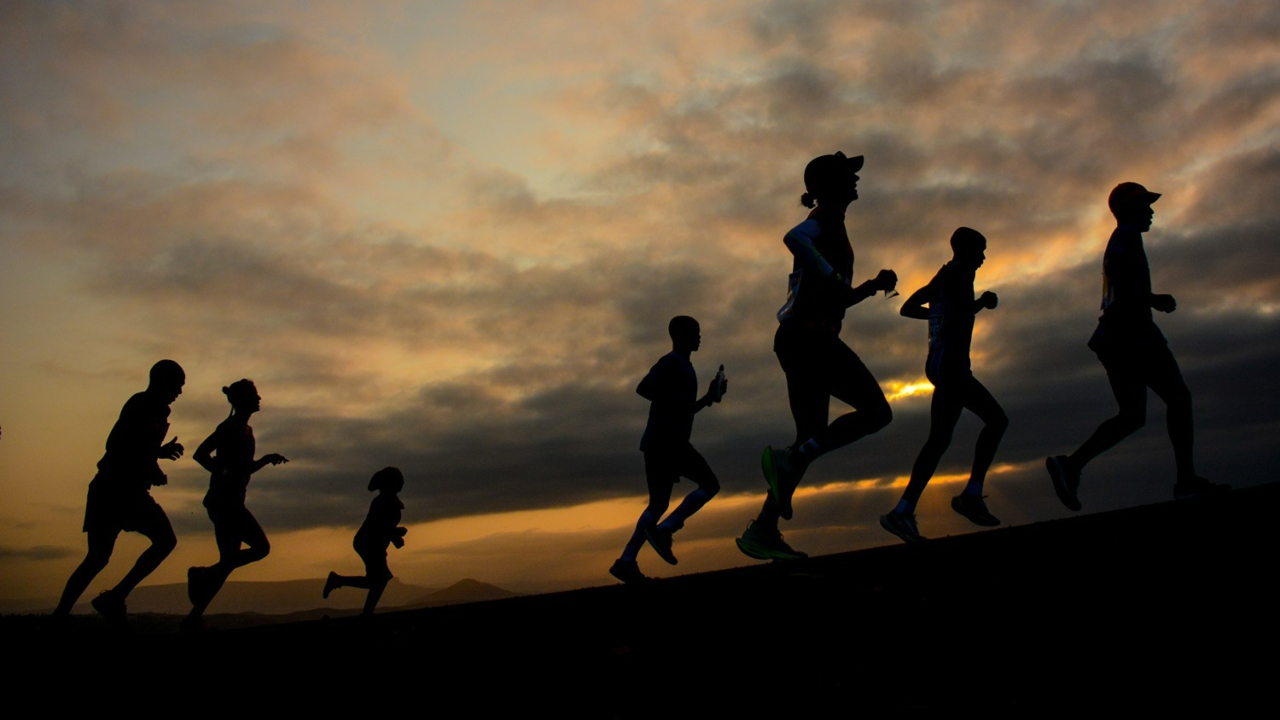 Gordon Lesetedi (5:20:43) and Rufus Photo (5:21:48) completed an all-South African top five – six minutes, 44 seconds and seven minutes 49 seconds off the pace of Dijana.
Steyn topples 34-year record
In the women's race, the field was headed by Steyn who completed the course in a time of 5:44:54 – breaking the course 34-year record by almost 10 minutes. She finished 11 minutes and 31 seconds ahead of Adele Broodryk (5:56:26) – the only other women under the six hour mark.
Indeed, Steyn is now a double-record holder at the event – She set the uphill record (5:58:53) when she earned victory at the 2019 Comrades Marathon.
Great Britain's Carla Molinaro (6:00:23) was third over the line to complete the podium ahead of the other lead foreign competitors in the contest. Poland's Dominika Stelmach (6:06:02) and Ireland's Caitriona Jennings (6:10:27) in fourth and fifth.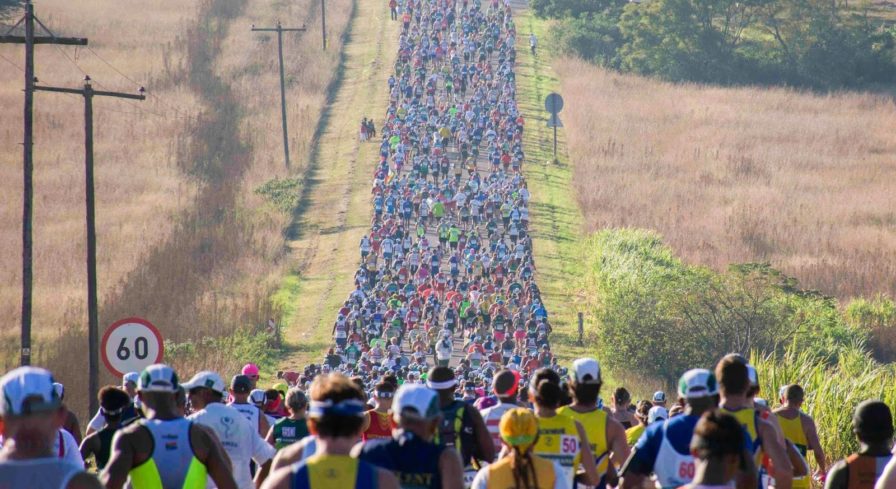 Stemach described the race as "the oldest, the biggest race, with the biggest awards and the best runners in the world. 90km off the beaten track," prior to embarking on the 2023 race.
2023 Comrades Marathon Results
Comrades Marathon (Men), Sunday 11 June 2023, 87km
Tete Dijana (RSA) – 5:13:58
Piet Wiersma (RSA) – 5:14:01
Edward Mothibi (RSA) – 5:17:34
Gordon Lesetedi (RSA) – 5:20:43
Rufus Rhoto (RSA) – 5:21:48
Johannes Makgetla (RSA) – 5:23:34
Teboho Sello (RSA) – 5:24:23
Aleksei Beresnev (RUS) – 5:24:41
Gift Kelehe (RSA) – 5:27:53
Joseph Manyedi (RSA) – 5:29:49
Comrades Marathon (Women), Sunday 11 June 2023, 87km
Gerda Steyn (RSA) – 5:44:54
Adele Broodryk (RSA) – 5:56:26
Carla Molinaro (GBR) – 6:00:23
Dominika Stelmach (POL) – 6:06:02
Caitriona Jennings (IRE) – 6:10:27
Aleksandra Morozova (RUS) – 6:14:33
Petra Pastorová (CZE) – 6:22:34
Noora Honkala (FIN) – 6:25:00
Camille Chaigneau (FRA) – 6:26:58
Jenet Mbhele (RSA) – 6:27:14
Full 2023 Comrades Marathon race results can be found here.