The 2023 Comrades Marathon is nearly upon us, with thousands preparing to take on the down route from Pietermaritzburg to Durban.
This year's race has an official race distance of 87.7km, as competitors race for victory in a number of prize categories – the men and women's winners earning over €20,000.
The men's field this year features a number of past winners – as does the women's – and promises to be an exciting race from start to finish.
Dijana aims to crown Nedbank again
Last year saw five of the top seven finishers all come from the Nedbank running club, but it was Tete Dijana who proved chief amongst them.
He won last year's race in a time of 5:30:38, with clubmate and 2019 winner Edward Mothibi three minutes behind him and Dan Matshailwe, another Nedbank runner, a further three minutes behind Mothibi.
Expect all those names to feature near the top three, with Nedbank set to work together once more to assert dominance over South Africa's most famous ultra.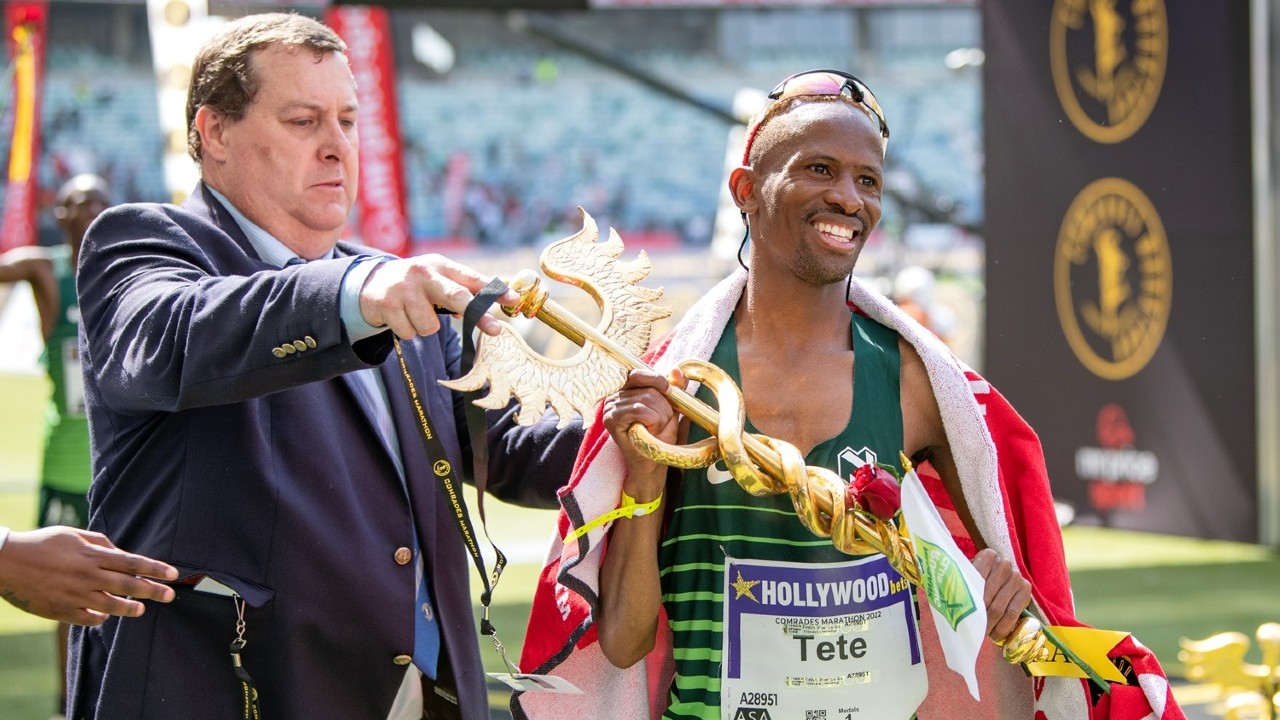 Perhaps the chief non-Nedbank competitor will be 2018 winner Bongmusa Mthembu. Fourth last year, he was the fastest non-Nedbank runner and has set himself more preparation time for the race this year, competing in the Om Die Dam 50km, which he won in 2:56:33.
He is a three time-winner at the Comrades Marathon, his first in 2014 when he was registered with Nedbank, and his other two coming in back-to-back wins in 2017 and 2018 for his current team Arthur Ford.
International talent
The last non-South African to win the race was Stephen Muzhingi, the Zimbabwean taking three titles in a row between 2009 and 2011, and it seems a tall order to expect anyone other than local runners to take the title.
But regardless, there are those who will be competing. British runner Shane Cliffe has finishers in the Lakes in a Day and The Grand Tour of Skiddaw to his name.
There's also Simon Brown, who has run the Marathon des Sables and qualified for the cancelled Western States 100 in 2020, and experienced runner and coach Ian Sharman.