The women's field at the Comrades Marathon features a host of African stars, but Dominika Stelmach is one of those coming from further afield to take on the esteemed race.
The Polish runner is heading to South Africa for her third Comrades Marathon attempt, and will be dreaming of improving her second-place finish last year.
Stelmach set a new women's 12-hour world record of 152.633 kilometers at Spartanion in January, adding to her vast collection of UTMB circuit podiums, and was a top-20 finisher at last year's Western States.
Biggest and best
Prior to Sunday's Comrades Marathon, she highlighted the elite standard at the race and the eye-watering pace required to eclipse the 'down' record set by Frith Van der Merwe (5:54:43) in 1989.
"There's no other ultramarathon like it," she wrote on Instagram. "The oldest, the biggest, with the biggest awards and the best runners in the world. 90km off the beaten track.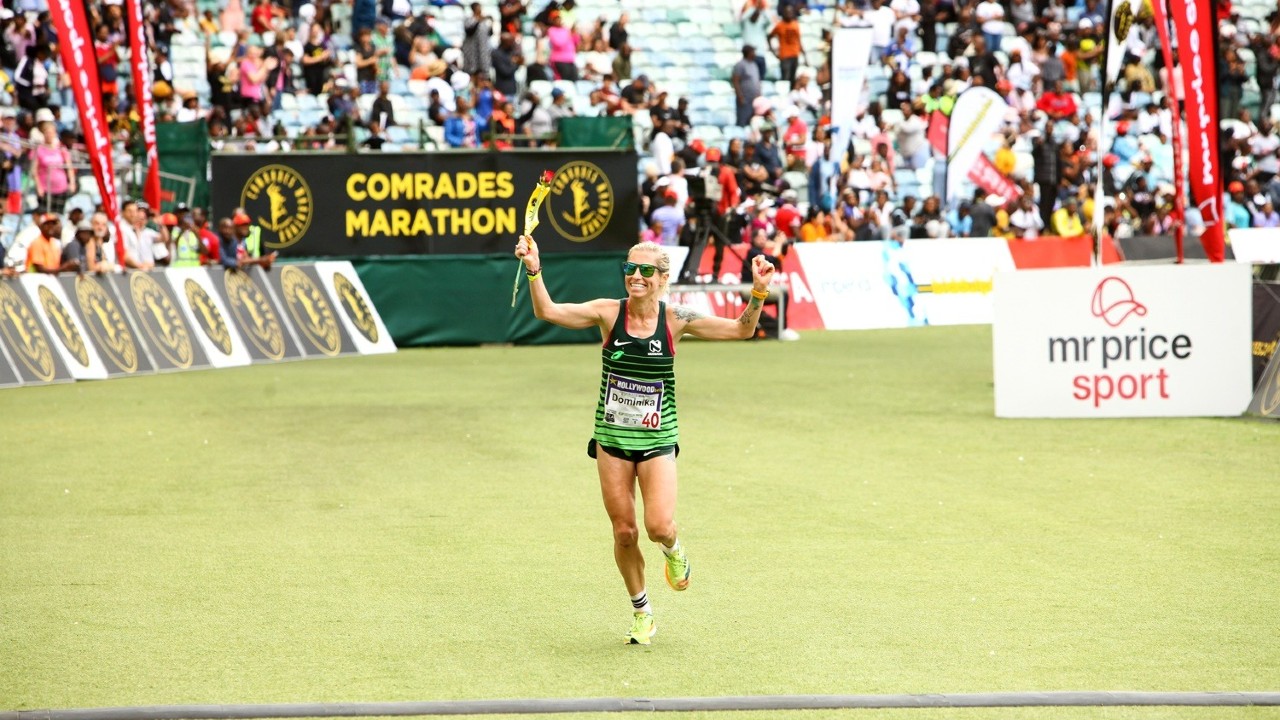 "That year (2022) [I finished in] 6:26:58, an average pace of 4:17 min/km. The women's track record requires a run of 3.57 min/km.
"And yet you're running up and down all the time. And it's hot.
"I'm starting to feel a little nervous. Tough competition coming up. This will be my 10th visit to South Africa. I don't think I've visited any country that often."
Injury recovery
Stelmach recovered from a torn tendon earlier this year and says she developed as a runner – mentally and physically – during her time off, with triathlon training also helping her development.
"I did as much as I could for 9 weeks after my injury," she added in another Instagram post. "And I let it go when I knew it was necessary. I set out to be a fighter.
"I changed a lot in training, I was looking for the best solutions for myself. I drew from tri training, I read and analyzed a lot. A lot of knowledge.
"In this 90km run, not only form is important, but also running wisdom.
"The Comrades Marathon is again about big money, fast running and challenging your own boundaries."