Kirsteen Welch is returning to Ultra-Trail Snowdonia by UTMB this year with hopes of retaining her 50K title.
The British runner held off Meryl Cooper and Lauren Woodwiss to clinch victory in the 2022 edition, following up on her win at the 2021 Serpent Trail 50K.
But Welch has seen little action since that Ultra-Trail Snowdonia success, sitting out for eight months after picking up fourth at the 42km Scafell Pike Trail Marathon last August.
In March, the Carlisle-born runner explained on her Instagram how she has been working to overcome mental challenges brought on by her ultra-competitive mindset.
"Mental block"
"Those of you who have been following my journey will know that I have a mental block when it comes to racing," she said.
"It's the one aspect that holds me back in my running and something I need to work on if I'm ever to progress.
"When I race I put a huge amount of pressure on myself to perform to a certain standard, if I don't hit that standard I've failed myself and everyone around me even though let's be honest, no one else cares and all they want is for me to be happy and content.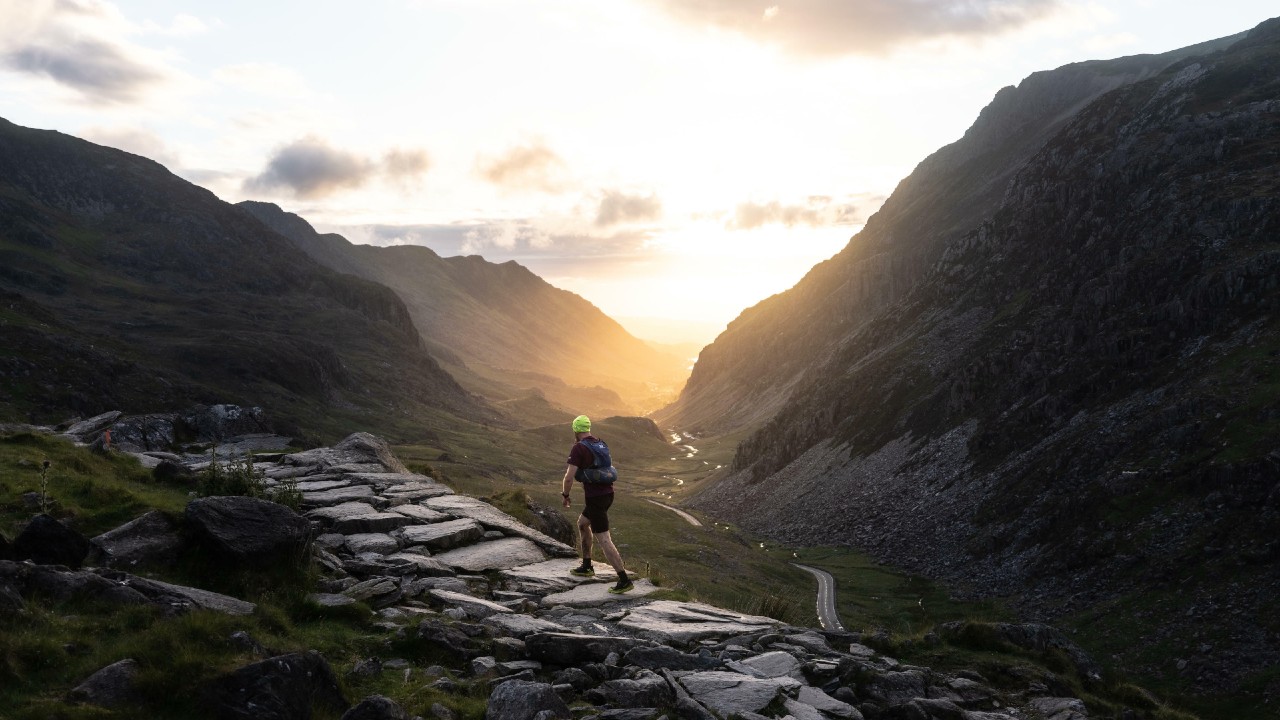 "Quite often that internal pressure I put on myself to perform well in races spills over into my training and I place too much importance on sessions, striving for perfection, analysing splits and overthinking things.
"This leads to huge pre-session anxiety, forcing times and paces when I should be running relaxed.
Welch went on to underline the support her coach, Gavin Pavey, has provided, helping her to alter her long-term outlook on training and competition.
"My coach is great and has recognised this personality trait of mine although getting me to bin my watch and run purely to feel is a work in progress but he's trying.
"It's not all bad though, this personality trait comes from a good place in that I really, really want to perform well and get the best out of myself, I just need to learn to manage it and control it so that it helps me rather than hinders me.
Seeking consistency
"As coach says 'the key to eventually reaching optimal performance is consistency and you don't get that by constantly trying to hit times.
"You have to learn to relax and have an acceptance that you have good, ok and off days/weeks.
"The key is to accept this and listen to your body. It's about working through the training in a way that's gets it done without torment.'
"I need to learn to relax, have fun, embrace the good and bad days and trust the process. It's a work in progress but I'm in good hands with [Gavin Pavey]."
Welch made her return to the trails last month, and it would be a prosperous comeback as she claimed a women's victory – and fourth overall – at the Kilometre of Vert in Kernow (KvK) 20K.
"I very nearly didn't race as I'm still feeling far from my normal self," she said in another Instagram post after the race in in St Agnes, Cornwall.
"[I've] been struggling with an overwhelming sense of fatigue for over a month now with no answers as to what's causing it (very similar to how I felt when I had long Covid) but this feels like a step in the right direction."
Trail racing vow
She admitted in a later post that the thrill of trail racing has not faded during her time off, as she now eagerly looks ahead to a Ultra-Trail Snowdonia.
"It was SO good to be back racing on the trails.
"My first trail race in 8 months, I vow to never leave it that long again! I'd forgotten how fun it is!
"Here's to more uphill torture and adrenaline pumping downhills.
Welch will be up against a number of big names in the women's 50K race at Ultra-Trail Snowdonia, including compatriot Fiona Pascall, who won this year's Arc of Attrition 50, while the men's edition features Ultra Trail du Mont Blanc (UTMB) podium finisher Tom Evans.