Mark Darbyshire made history as he smashed the course record to win the Arc of Attrition 50-mile race, while fellow Brit Fiona Pascall took the women's title.
Darbyshire becomes the first person to hold the records at the same time for the 100-mile event, which he won 12 months ago in 19:12:48 as he became the first to break 20 hours, and the shorter version.
Age no barrier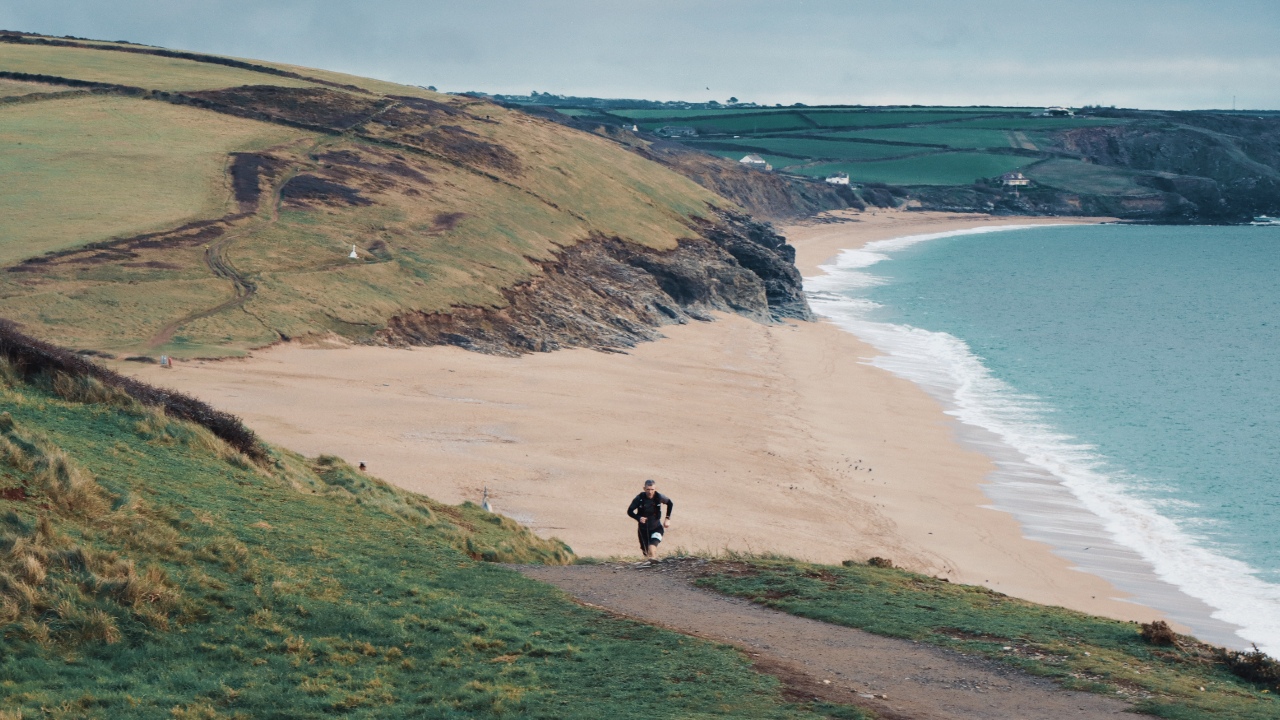 Starting at the stunning outdoor Minack Theatre, the route follows the Cornish section of the South West Coast Path, with runners complete an 'Arc' around the Cornish peninsula to finish at the Eco Park in Porthtowan.
And 44-year-old Darbyshire stopped the clock for the 50 miles in an astonishing 7:39:31, the only person to go under eight hours.
Luke Roberts stayed close to him through the first couple of hours but that effort would take its toll later as he was collared for second by Sam Downing between the final two checkpoints of Godrevy and Portreath as there was a British clean sweep of the podium.
"It was a great race for me but I probably went out too hard trying to keep up with this man," said Roberts as he nodded towards Darbyshire.
Darbyshire, who has racked up big-race titles and course records for fun and was in the top 20 at UTMB last year, is seemingly showing no signs of slowing up – though he bagged to differ when speaking at the presentation ceremony.
He said: "I'm 44 now so I've only got a year or two left! These guys are going to catch me up pretty soon I think."
Asked what's next, he added: "I've got a couple of months off and then the Lakes Traverse in April."
Pascall holds off Davis
There was a superb performance in the women's race too as Fiona Pascall led a British 1-2-3.
She crossed the line in 8:18:46, just under 14 minutes in front of RUN247 contributor Julia Davis.
Locally-based Davis said afterwards: "It was surprisingly dry, though I found that section after St Ives really hard, but I loved it. And then as soon as I got onto my home trails it was so nice, everything I wanted it to be."
There was an impressive performance too from Lizzie Atkins in third in 9:23:54 as she explained: "I really didn't know how it would go – I haven't done an ultra in four years."
La Sportiva Arc of Attrition 50 results, Saturday 28 January 2023, 50 miles
MEN:
Mark Darbyshire (GBR) – 7:39:31
Sam Downing (GBR) – 8:05:30
Luke Roberts (GBR) – 8:14:36
WOMEN:
Fiona Pascall (GBR) – 8:18:46
Julia Davis (GBR) – 8:32:42
Lizzie Atkins (GBR) – 9:23:54