Great Britain's Tom Evans and USA's Courtney Dauwalter produced sensational displays at the Western States 100 to claim victory in the famous race in Pallsades Tahoe, California, USA.
Evans, who predicted a 'blistering' winning time prior to the race, recorded a time of 14:40:22 in completing the mammoth 100.2 mile journey – becoming just the fifth man after Jim King (1984), Timothy Olson (2012), Rob Krar (2014 and 2015) and Jim Walmsley (2018, 2019 and 2021) to win the race in under 15 hours.
Meanwhile, Dauwalter smashed the 16-hour barrier in the women's race to claim a new course record in a time of 15:29:34. She shaved one hour, 17 minutes and 45 seconds off the time of 2012 winner Ellie Greenwood.
Excellent Evans
UTMB 2018 CCC winner Evans – who became Britain's first male winner of the Western States 100 – was in imperious form from start to finish in California. The Brit slowly brought himself in contention, taking the lead by Robinson's flat (30.3 miles).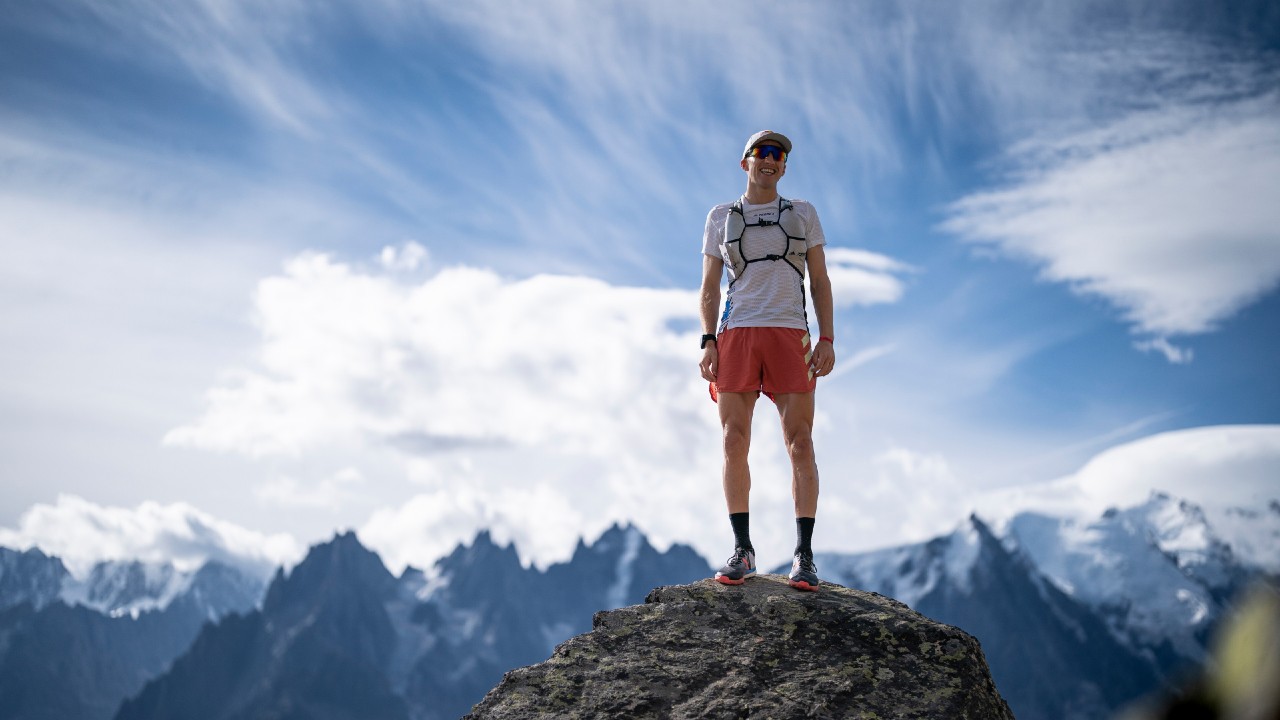 He was joined by American Dakota Jones for a large portion of the first half of the race, relinquishing the lead for a time near Devil's Thumb. Evans continued to surge at the front as Jones struggled to keep a pace – the Transvulcania by UTMB race winner falling back to finish 19th.
Evans continued to build a substantial gap to eventual second-place finisher Tyler Green (USA) which grew at every split until the finish. Green (15:04:09) finished 23 minutes and 47 seconds off the pace.
"This is Tom's second time racing @wser, after a 3rd place finish in 2019. Congratulations on your amazing performance and well deserved win, Tom."

The Western States official Instagram account also posted:
Anthony Costales (USA) was a further five minutes and seven seconds back in third, finishing in a time of 15:09:16. China's Jiasheng Shen (15:19:42) and New Zealand's Daniel Jones (15:22:15) completing a mutli-national top five.
In fact, sixth across the line was Dauwalter, showcasing the American women's phenomenal performance.
Dauwalter domination
There are few superlatives that describe the performance of 38-year-old Dauwalter who won the Western States for a second time.
Winner of the race in 2018 in a time of 17:27:00, Dauwalter took to the front almost immediately – although she shared the front running with eventual runner-up Katie Schide (USA) in the early stages of the race.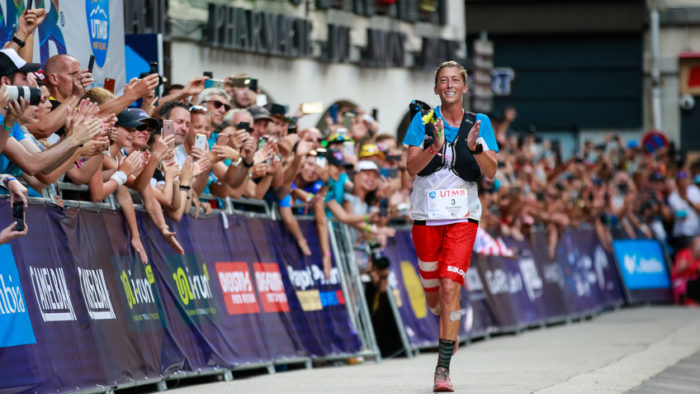 It wasn't until the the Devil's Thumb (47.8 miles) checkpoint that Dauwalter really took command of the race as Schide dropped back from her rival. The gap continued to increase at every interval as the eventual winner held an unrelenting pace compared to the rest of the field.
Dauwalter ultimately claimed victory by one hour, 14 minutes and 12 seconds from Schide (16:43:45) – a time that would have also broken the course record and earned the 2022 UTMB Champion victory in any other year.
Plaudits rained in on social media for Dauwalter, with Jasmin Paris – the women who has gone the furthest in the Barkleys Marathons – exclaiming: "Wow! That's some run! Amazing," and ultra-maraton legend Kilian Jornet stating: "Waaaahoaaa!!! What did you do Courtney!".
"The Western States official Instagram account also posted: "We are in absolute awe of your achievement here today, Courtney, and we'd like to congratulate you on being the new women's course record holder at Western States 100."

The Western States official Instagram account.
Eszter Csillag rounded off the podium in a time of 17:09:20. Her races was considerably different from the front two as she sat outside the top ten in early stages before picking off the field.
By Foresthill (62 miles) Csillag was competing for the bronze medal Katie Asmuth (USA, 17:21:06), but she was able to breakaway in the closing stages to earn the top three finish. Zimbabwe's Emily Hawgood was next over the line in 17:26:22.
2023 Western States 100 Race results
Men:
Tom Evans (GBR) – 14:40:22
Tyler Green (USA) – 15:04:09
Anthony Costales (USA) – 15:09:16
Jiasheng Shen (CHN) – 15:19:42
Daniel Jones (NZL) – 15:22:15
Mathieu Blanchard (FRA) – 15:37:02
Ryan Montgomery (USA) – 15:38:35
Jeffrey Colt (USA) – 15:42:09
Cole Watson (USA) – 15:54:36
Janosch Kowalczyk (GER) – 16:09:19
Women:
Courtney Dauwalter (USA) – 15:29:33
Katie Schide (USA) – 16:43:45
Eszter Csillag (HKG) – 17:09:20
Katie Asmuth (USA) – 17:21:06
Emily Hawgood (ZIM) – 17:26:22
Taylor Nowlin (USA) – 17:40:11
Ida Nilssson (SWE) – 17:43:34
Priscilla Forgie (CAN) – 17:46:34
Leah Yingling (USA) – 17:49:00
Meghan Morgan (USA) – 18:11:32
Full race results available here.