Runners are increasingly looking for new challenges and new adventures. Sometimes running presents you with an opportunity to go to incredible places, and hopefully do some good in them. The Orbis Challenge is one such event.
Dom and Kate Webb, who already ran the Responsible Safari Company in Malawi, decided to set up a challenge which would test people to their limits – giving them the trip of a lifetime – and also support the local community.  They set about creating a multiday adventure which would showcase the stunning landscape of Malawi and raise funds for projects there. The Orbis Challenge was born! Their inspiration came partly in the form of Dame Kelly Holmes and her outlook and values and Dame Kelly took part in the Orbis Challenge in 2018 and will return again this year.
A shocking 23% of child deaths in Malawi are due to malnutrition. Funds raised from the Orbis Challenge will go to support the work of Open Arms, who work to prevent malnutrition in children in Malawi. By raising £10,000 Open Arms are able to provide food for 550 children for a year.
We spoke to Mellissa Oliver, who took part in last year's Orbis Challenge which consisted of a 25km mountain run, a 55km bike ride and a 20km kayak. "The mountain run was up Mount Mulanje, the highest mountain in Southern Central Africa. We followed the route of The Porter's Race, one of Malawi's most challenging extreme sporting events. The route is rocky, steep and incomparable to anything I have ever experienced! It was more of a scramble/fast walk/steady jog than a run, with technical uphill trails and an equally challenging descent. The cycle was across Zomba Plateau, which has an elevation gain of 1800m! We cycled through forests, streams and picturesque waterfalls – the views were incredible. The kayak section was on Lake Malawi; this 20km kayak commenced at Cape Maclear, heading out to Mumbo Island, and then returning to the mainland." It sounds like quite an adventure.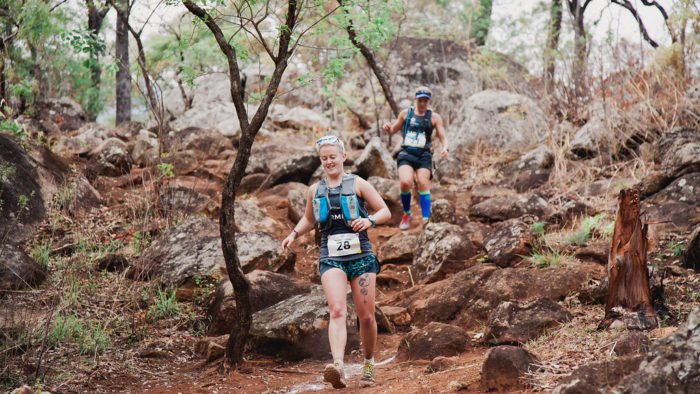 This year the Orbis Challenge is purely a running event, with a 25k mountain run (with over 1000m of ascent), a 20k run on the Zomba Forest Plateau, and a 20k run on the banks of Lake Malawi. Runners will be guided by local Malawian guides and local runners (including children on the final day) will join them along the way on the runs.
I asked Mellissa Oliver what level of fitness you need for a challenge like this and she said "Whilst having a passion for fitness is importance, our group consisted of a wide range of levels, abilities and backgrounds. I would say the most important things are your passion and motivation, because that's what will carry you through the challenges, alongside the fantastic support from your teammates! For example, I have never kayaked before, but I was given some great tips from my guide and teammates and eventually got into a strong, comfortable rhythm (I successfully completed the challenge!)… My teammates, alongside the team that supported us, were fantastic throughout the duration of the trip. There is something very special about being part of a team of people who all share a common passion."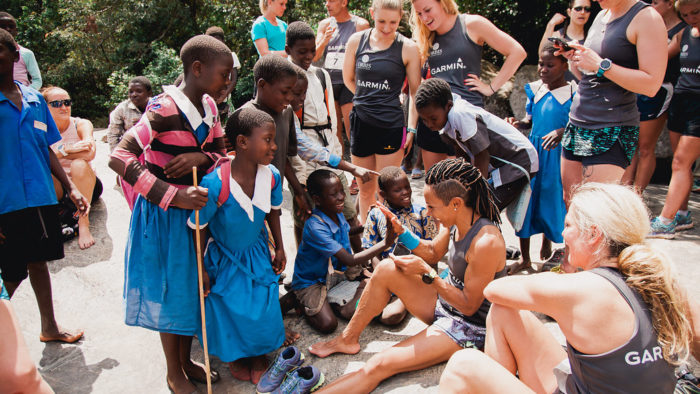 As well as the 3 days of running, people who take part in the Orbis Challenge get to explore some of Malawi, going on a safari, meeting local communities and seeing first-hand the projects that the challenge supports. Mellissa said "We visited various community initiatives in Malawi, our focus being to raise awareness about health and wellbeing in Malawi. An example of this was our visit to Rainbow Hope Secondary school. Over the past five years, Rainbow Hope has developed from what was essentially a piece of derelict land to a functioning secondary school with three classrooms and 130 students. The aim is for the school to sustain itself by fee paying students, therefore most children must be sponsored to attend. The Orbis Challenge team sponsored 25 children, who are now attending Rainbow Hope for their four years of secondary school education."
Places still available for 2019 Orbis Challenge
There are still places available for this year's Orbis Challenge. If you are interested in taking part you can find more information, including full itineraries for the runs and activities, on their website. Mellissa said "If you would like to be involved in the most challenging, emotional and inspirational trip, I would encourage you to sign up for The Orbis Challenge!"