Ashley Paulson's 2023 Badwater 135 race wasn't just historic for one reason.
Setting the second fastest time ever on the 135-mile route through California's Death Valley, Paulson broke her own women's record and became just the second ever woman to win the iconic race overall.
Her secret? Smiling.
You can read our full report from a historic Badwater 135 HERE.
"Surreal feeling"
Ashley Paulson was smiling as she raced her way to the Badwater 135 title, and she believes it was one of the reasons behind her success.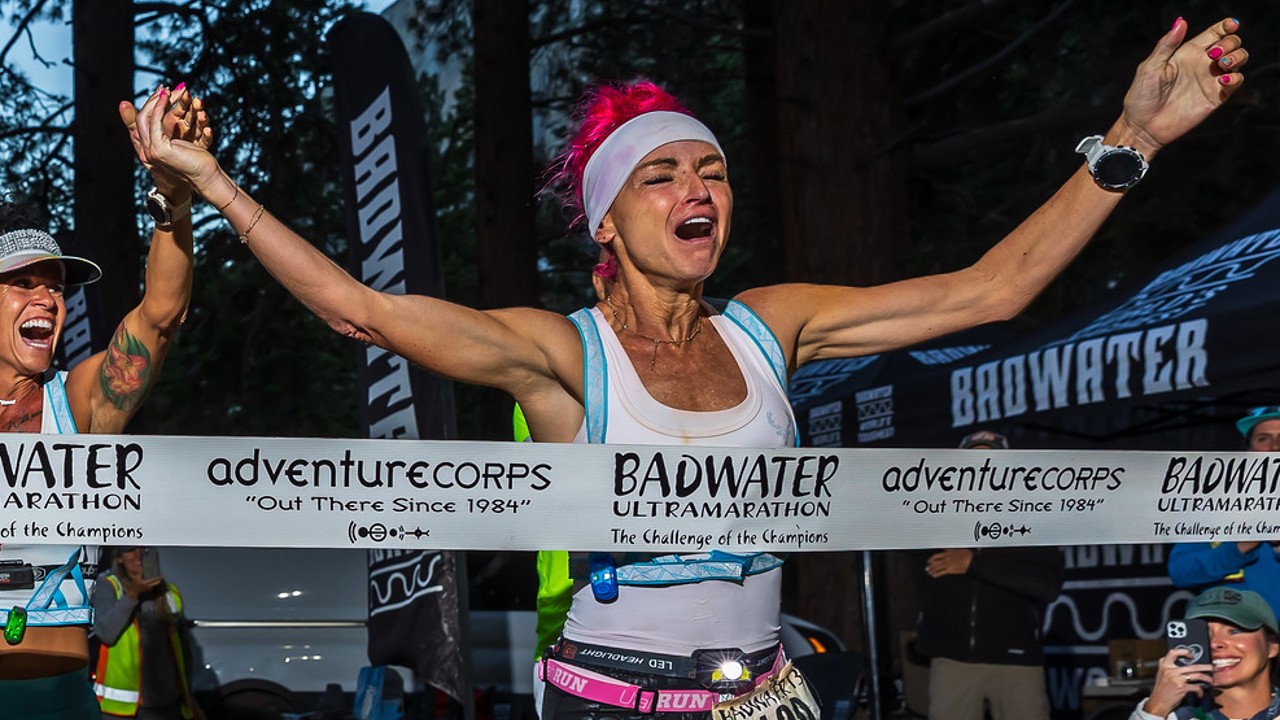 "I do smile a lot when I'm out there, grinding," she said at the Badwater 135 post-race award ceremony. "I really truly believe with all my heart that smiling tricks the brain, that it's not as bad as it feels.
"So anytime I did get a little smile on my face I felt a difference.
"An absolutely incredible experience once again, I'm so glad I came back.
"This is a surreal feeling."
Last-minute decision
Ashley Paulson crossed the Badwater 135 finish with the clock reading 21:44:35.
Behind her came the first man, Simen Holvik of Norway, in a time of 22:28:08 with last year's overall winner Yoshihiko Ishikawa third in 23:52:29.
But Paulson's win – the third overall title won by a woman after Pam Reed's 2002 and 2003 victories – almost didn't happen.
"Last year I had a blast out there," Paulson said of the 2022 race, in which she topped the women's field.
"It was hard, it was the heat, it was everything I was dreaming it would be. I learnt all of the skills and so I decided to come back this year.
"I was so close to that 24-hour mark and I thought maybe I could shave off 90 minutes or so and break 24 hours and so that was my big goal."
After much deliberation, she eventually signed up again – but left it until just before the deadline.
"I just decided I need to do it, I'm going to do it," she said. "So I applied like the last day I think.
"I was really excited to race again, and come back and enjoy the energy that all of you guys bring.
"I felt that the entire course, just feeling so supported and the energy from that really put a little extra prep in my step.
"Especially my crew, they were just on point the entire time."
"This is what it's about, it's not about crossing the finish line first – we do this because we're passionate about it.
"It's not just about that time. It's just a day, you never know what's going to happen it doesn't define your fitness level if you didn't get your goal. You're OK, you're here. You showed up."