David Goggins boasts a number of running achievements but the Badwater 135 is one race with which he is heavily associated.
The iconic American ultra endurance athlete, who pioneered the 4x4x48 Challenge, has attempted the race through California's Death Valley five times.
He completed what is branded as 'the world's toughest footrace' on three of those occasions – in 2006, 2007 and 2013.
But such are the demands of the 135-mile race from Badwater Basin to Whitney Portal, which features 13,000ft of ascent, even Goggins, who is renowned for his motivational speaking and unwavering commitment to physical fitness, failed to finish in 2008 and 2012.
Death Valley debut
Goggins initially attempted to enter Badwater 135 without any ultra experience, but given it is an invite-only event, he was told he would need to run a 100-mile race first.
Having never even run a marathon before, he completed the 2005 San Diego One Day, running 100 miles in 18:56:00.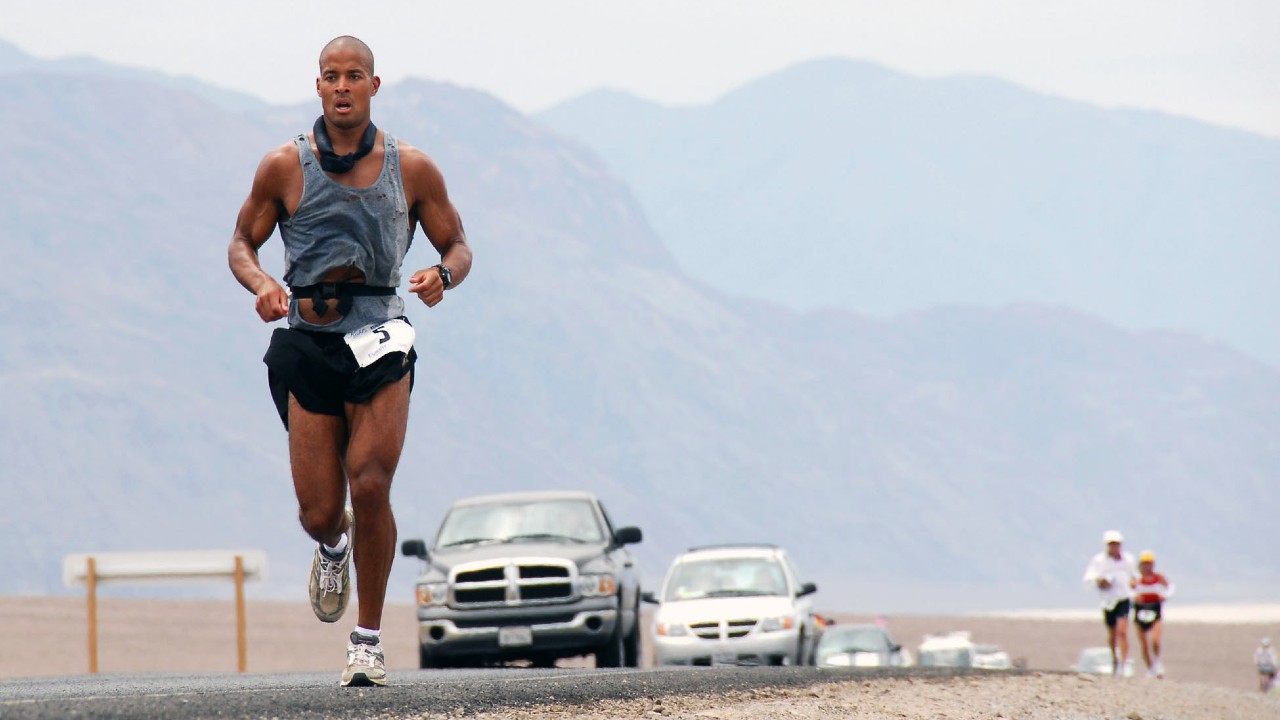 He then finished ninth at the HURT100 shortly after, completing the Hawaii race in 33:23:00, subsequently earning his place at Badwater 135.
Goggins came home in 30:18:54 on his maiden attempt in 2006, taking fifth place, an incredible result for a 177lb (80kg), inexperienced runner in a world-class field.
And he would improve on that effort the following year as he claimed third in 25:49:40.
The former Navy SEAL, whose ultra running endeavours began as a means of raising money for the Special Operations Warrior Foundation, bounced back from his two DNFs when he crossed the line in 32:44:10 in 2013.
Podium reaction
After his 2007 effort, which remains his best Badwater 135 performance to date, Goggins admitted that he had "nothing left".
He applauded his crew and the strength of the field as Brazilian Valmir Nunes took victory almost three hours ahead, and Hungarian Akos Konya picked up second.
"They'd destroy any field," he told reporters. "They're the fastest guys on the planet in this race.
"I just wanted to leave everything I had out there on that course and that's what I did.
"I have a lot more experience, so it's real good. The more experience I have, the better things are.
"My crew worked their ass off so much that I didn't have one problem at all.
"They kept me hammering the whole time. There's no way I could reach that kind of time [without them]."
Low point
Having suffered with terrible blisters in the 2006 Badwater 135, Goggins said the 2007 edition "didn't feel too bad" physically, but admitted that there was one particularly brutal moment during the race.
"One time that really sucked [in 2006] was at the same spot as [in 2007].
"I went through the same spot at the same time and these horse flies came out and attacked me for, like, 10 miles.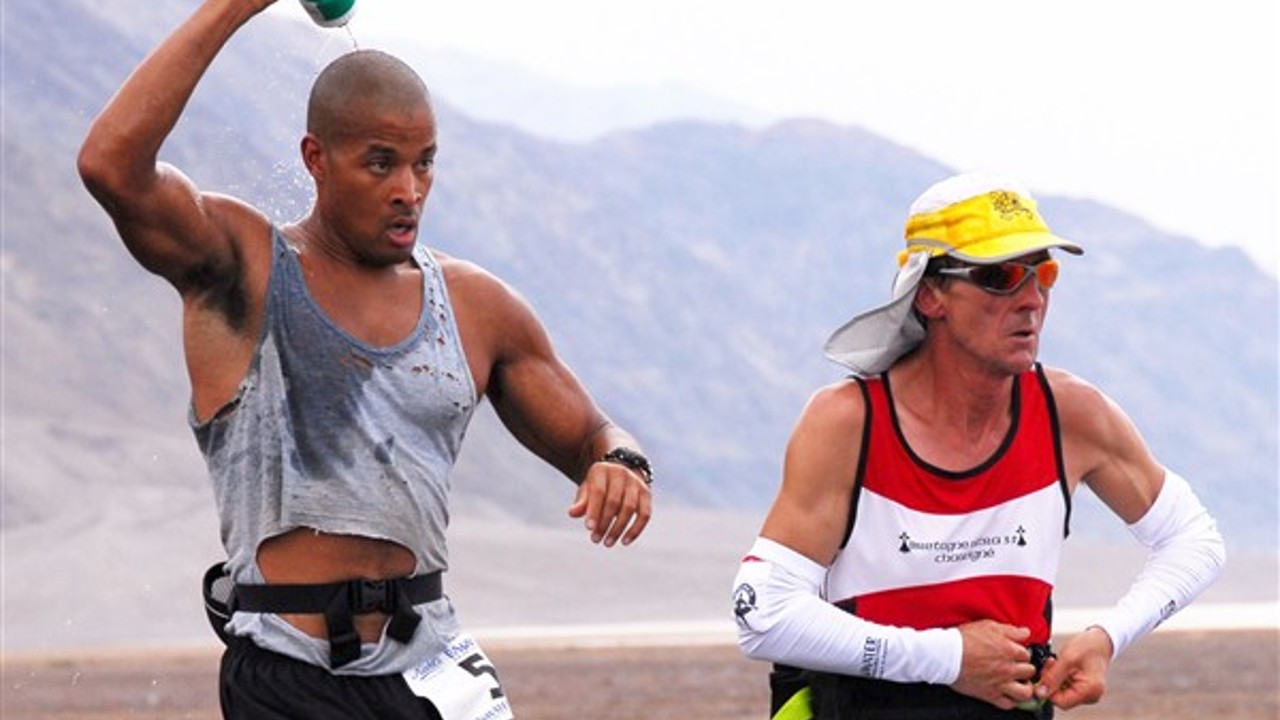 "My crew were rotating, running behind me with the towel and swatting them.
"For 10 miles, they were rotating every quarter, half of a mile.
"They were everywhere because I didn't smell too good. They were on me pretty good."
When asked if he could enjoy the surroundings in Death Valley, renowned as one of the hottest places on earth, Goggins had a simple response.
He replied: "I beat my time by four hours and some change. I didn't see anything. I didn't get to experience the whole spiritual side of the desert."