Every year the field gets more and more competitive at UTMB and it seems that every year, in the men's race in particular, you've got to take a big risk to get on the podium. This year there were a lot of risk takers in the top men and women. Some worked out well, others not so much.
The race kicked off at 6pm on Friday evening in rainy conditions, but it was so warm that it was probably a relief for the runners. As ever, they set off through the streets of Chamonix like it was a 5k and it remained pretty fast and furious for the first couple of checkpoints. Miao Yao struck out into an early lead in the women's race and hovered inside the men's top 20 for most of the early checkpoints. Pau Capell did the same in the men's race, soon opening a gap, and it seemed more like they were working too hard, too early in the race. Could they keep it up?
Behind Miao Yao there was a gap of around 15 minutes back to Courtney Dauwalter and Mimmi Kotka, who were chasing. Then GB's Beth Pascall was a little way behind. By Courmayeur Yao was starting to look like she may just be caught. But in the men's race Paul Capell continued to maintain and even stretch out his lead. In the early stages the American runners – Hayden Hawks, Tim Tollefson and Zach Miller – chased him hard, as did Xavier Thevenard, who seemed keen not to let him get away. And it seemed inevitable that Capell would slow at some point. Nobody could maintain that pace, surely.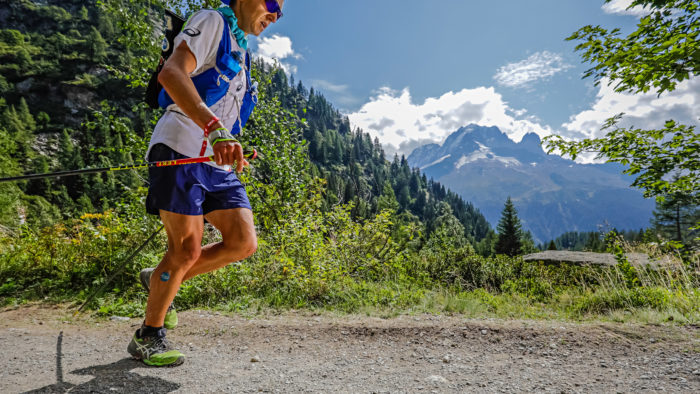 So the front of both races was really exciting, but the battles for the rest of the top 10 places were really hard fought this year too. After Courmayeur those runners who'd resisted the pull to try to keep up with the frantic early pace really reaped their gains. GB's Tom Owens had been gradually making his way through the field and by Champex-Lac he'd fought his way to 5th. Scott Hawker had also stealthily crept higher and higher and was 4th by Champex-Lac. Tom's fellow Brit Andy Symonds was also having a fantastic race, hovering around the 6 or 7th spot by this point.
In the women's race there was a lot of movement in the top 10. Beth Pascall was maintaining 4th and even moving into 3rd, despite dealing with stomach issues which affected her all through the race. Miao Yao was finally caught and then started to slip down the top 10. Kristin Berglund seemed to be having the race of her life and moving up, as was Maite Maoira and Ekaterina Mityaeva. Rory Bosio and Katie Schide were also running really smart races and steadily creeping up.
As is the custom at UTMB the US runners Hayden Hawks, Tim Tollefson and Zach Miller all went out hard and ended up having to DNF. It was a shame as it would have been great to see one of them really race it with Pau Capell and Xavier Thevenard. The American women seem to fare so much better at UTMB than the US men.
Miao Yao eventually dropped after Grand Col Ferret and it was really sad to see Mimmi Kotka starting to suffer and moving down the top 10. Beth Pascall continued to hover around the 3rd or 4th spot, despite the fact that she too was really suffering. Courtney Dauwalter was now in the lead and it never looked like she would be caught. She was inside the overall top 20 for much of the day and in fact she was first American runner for most of the time too (she was just pipped by Jason Schlarb in the end).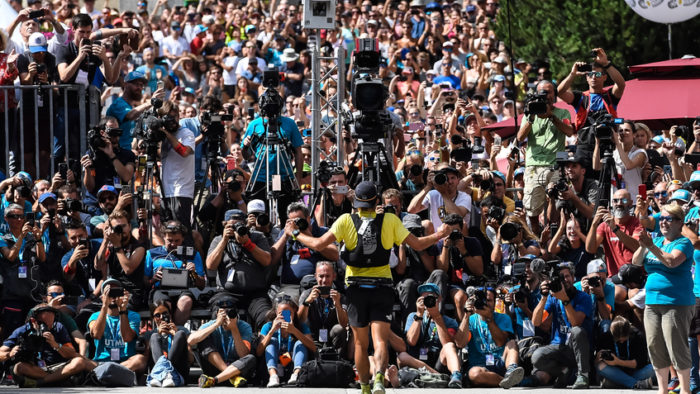 Pau Capell never did seem to slow and it was an emphatic victory for him in a new course record of 20.19. But when Xavier Thevenard approached Chamonix about 50 minutes later you wouldn't have known that he wasn't the winner, such was the reception for the three-time UTMB winner. They call him the 'little prince of the Alps'. Scott Hawker was a very popular third place on a day when everything finally came together for him at UTMB. Tom Owens took fourth and Andy Symonds fifth, and Harry Jones took 15th place, making it a great day for British ultra running.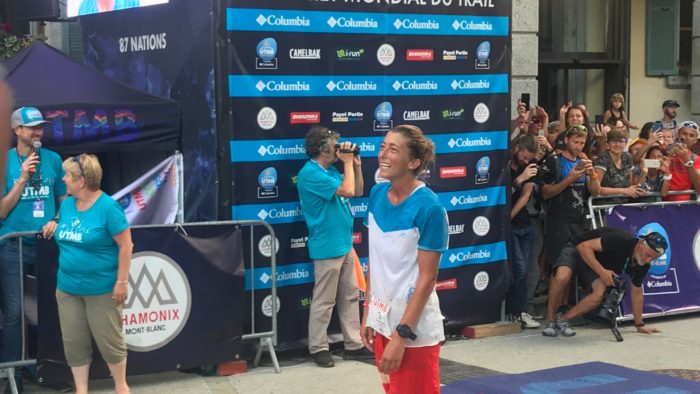 Courtney Dauwalter's victory was equally emphatic in 24.34 and she finished an hour ahead of Kristin Berglund. Maite Maoira took third and Ekaterina Mityaeva fourth. Beth Pascall deserves a huge amount of praise for her fifth place this year. She had a tough day but not only stuck it out, she maintained her top 5 position on a day when some of the top runners were dropping down the rankings. Arguably the field was even more competitive than last year, when Beth finished fourth, but most impressive of all is that her time was almost the same as last year, but the course didn't have the pyramid section or Tete Aux Vents in last year. So she was actually faster than last year, even when she was feeling pretty bad for most of the day. And it was just fantastic to see her on the podium again.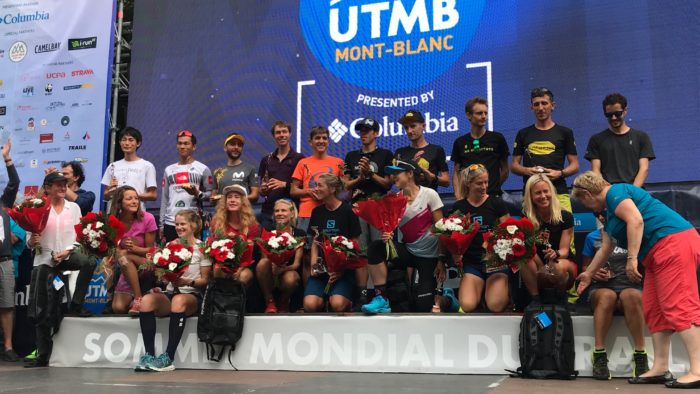 Another woman's performance of note was Ildiko Wermescher, who at the age of 54 achieved a 9th pace finish. What an incredible result and an inspiration for many.
So that's a wrap on another year's UTMB. It gets bigger, it gets more commercial, but it never, ever fails to deliver unpredictable and exciting races.