The UTMB World Series will visit South America for the first time in 2023, with events scheduled for Argentina and Brazil.
The announcement brings the total number of events in the series to 29, with each one giving runners the chance to qualify for the UTMB World Series Finals in Chamonix.
Valhöll Argentina by UTMB joins the series as it celebrates its fourth edition in May, while a new event, Paraty Brazil by UTMB, will be held in September.
UTMB Group Chairwoman and Co-Founder Catherine Poletti said: "U T M B are four letters that unite a large community of runners, friends, and volunteers around the world, bringing people together to connect with nature and share adventures.  
"And so, we are thrilled that we can now confirm two events in South America in beautiful destinations, and we are excited to expand our offering to even more runners, giving them the chance to discover the UTMB adventure together.
"At UTMB, our purpose is to make territories, cultures, men, and women shine, and UTMB World Series gives everyone, no matter where in the world they may be, the possibility to meet their extraordinary.
"We are excited to further develop the UTMB family in 2023 and invite runners to experience Valhöll Argentina by UTMB and Paraty Brazil by UTMB".
The announcement of Paraty Brazil by UTMB follows that of other new events in France – Trail Alsace Grand Est by UTMB – and Thailand – Amazean Jungle Thailand by UTMB.
Brazilian coastal challenge
Paraty Brazil by UTMB will take place from September 22 to 24 in Party, which lies along the coast between Rio de Janeiro and São Paulo.
The event is supported by the Government of the State of Rio de Janeiro, the Prefeitura de Paraty (Paraty City Hall) and ICMBio (Federal agency responsible for the management of Brazilian protected areas).
Runners will be able to choose between 21km, 35km, 50km and 100km races, with registration opening in December.
Paraty Brazil by UTMB Race Director Rafael Miranda said: "Bringing the UTMB World Series to Brazil is a dream. The excitement of organizing this event is the same as I felt at the start line of my first CCC.
"Brazil is ready to host an extraordinary race. I'm sure Brazil will surprise even the most experienced athletes, with its hospitality, exuberant nature and challenging routes. In September 2023 let's make the dream come true!"
'Steep ascents and dizzying descents'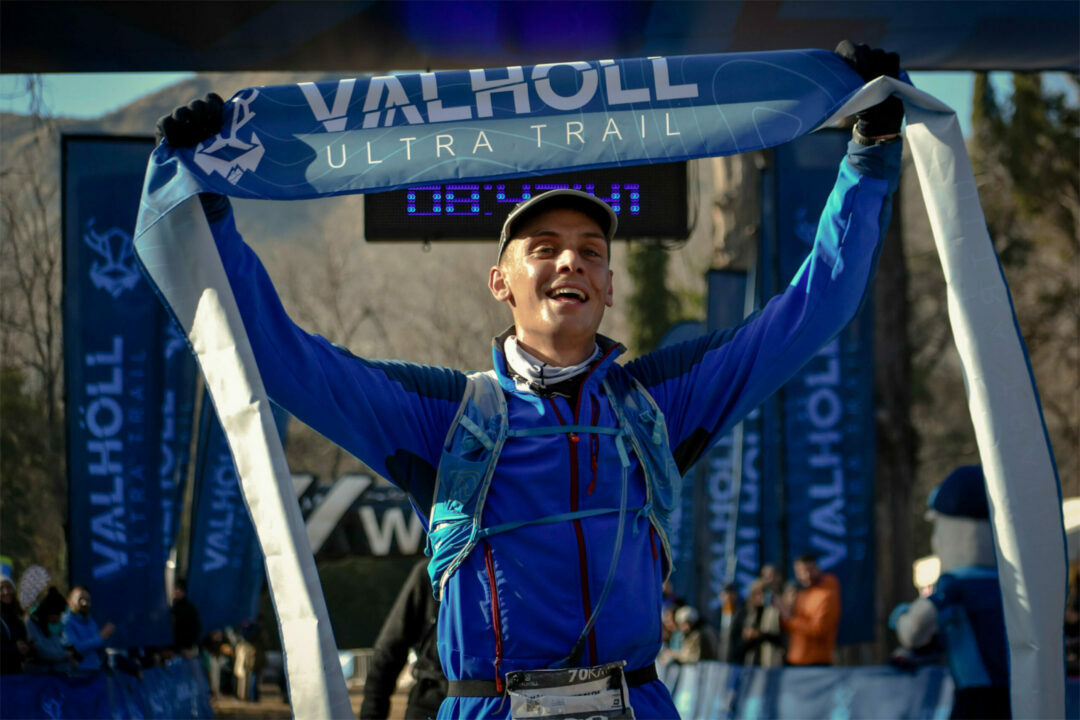 Valhöll Argentina by UTMB takes place from May 12-14, based in Villa General Belgrano, a mountain village in the Province of Córdoba in central Argentina.
Next year's fourth edition will see a 128km race added to the to the existing 13km, 20km, 33km, 47km and 78km distances, as well as a children's race.
Organisers say that all the routes have 'steep ascents and dizzying descents' through technical terrain.
Gonzalo Castillo, Valhöll Argentina by UTMB Race Director: "This is the toughest and most technical race in Argentina, a great challenge for the runners where they will experience the most diverse sensations mixed with the warmth of our people.
"Valhöll Argentina by UTMB runs almost exclusively along mountain trails that will allow runners to cross ridges and passes in contact with the most beautiful peaks, in a unique context.
"We are ready to welcome you and surprise you with an event in a place as diverse as it is charming."