Ultra running fans will have their eyes on the Altra West Highland Way Race when it returns tomorrow [Saturday] after a three-year hiatus.
The ever-popular event is one of the world's longest-established ultra-marathons, having first taken place in 1985.
Runners will begin the 95-mile route, which takes them from Milngavie (just north of Glasgow) to Fort William in the Scottish Highlands, at 0100BST and have 35 hours to finish.
The race attracts some of the UK's best ultra-runners and has some pretty impressive course records to boot – 13:41:08 for me and 17:16:20 for women.
Run247 caught up with some of the leading contenders as they put the final touches to their preparations.
Boswood back to defend West Highland Way title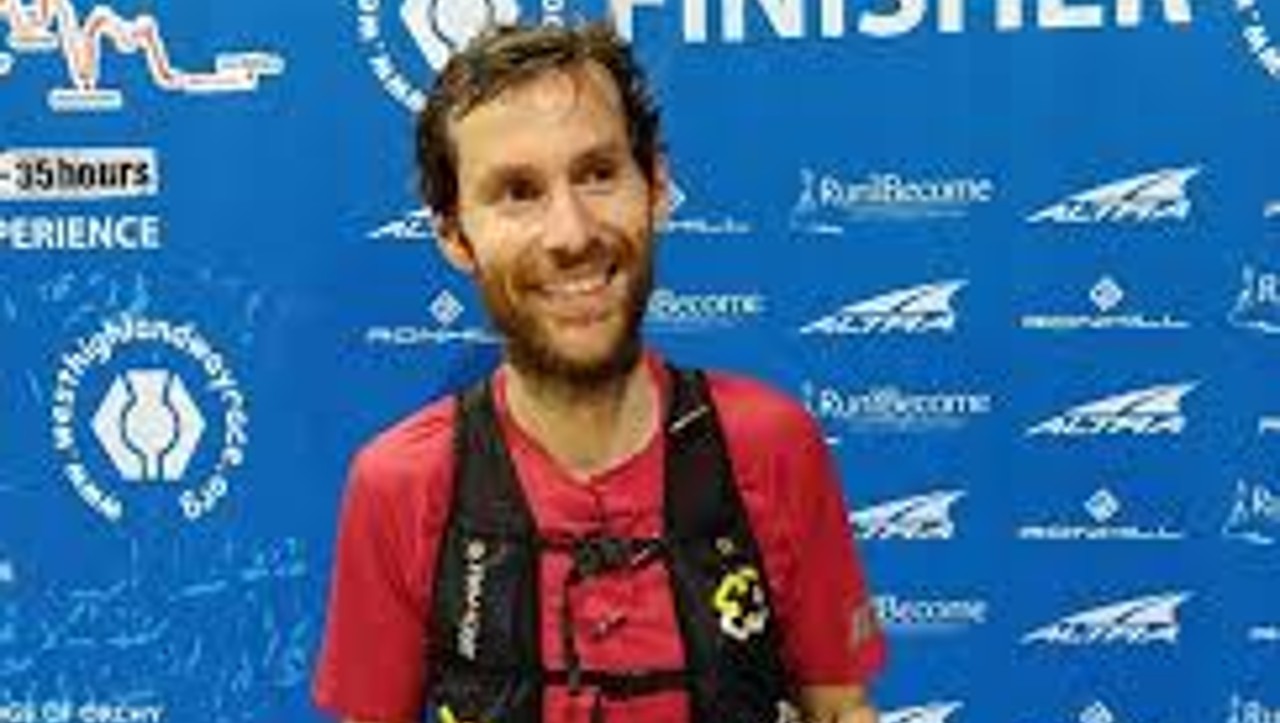 Defending men's champion Rowan Boswood is expected to challenge again, but was playing down his chances.
He said: "Training has been going really well, I am a faster runner than I was in 2019 and in the last year, I have been able to significantly increase my training volume – both milage and vertical gain, while retaining speed, so hopefully this will translate into a good run on Saturday.
"Having said that, one thing to be sure is that training volume and speed don't always translate into reduced times in a race over such long distances, where quad strength, mental stamina, hydration and nutrition play huge roles in race times."
Boswood added: "I am certainly not confident in being able to defend my title.
"It isn't even a goal of mine, it is really important to set goals that are controllable and attainable, so my only goal for the race is to run faster than I did in 2019. If that results in a win, then fantastic.
"There will be some talented, fast and strong runners on the start line, with Robbie Dunlop and Rob Payne both looking really strong, so I have been concentrating on running my own race and thinking about the even more as a fun time trial than a competitive race."
Asked what he could learn from his win three years ago, Boswood said: "In 2019, my race fell apart a bit in the last two hours or so.
"I am going to try to finish stronger this year. But the main lesson I can take from 2019 is that when you race over such long distances anything can happen and the chances of something going wrong are high!
"My expectation is that something will go wrong, so being mentally prepared for some very hard times and being able to react when events don't go to race plan would be my takeaway from my 2019 race."
Higgins battling back from COVID
As well as Dunlop, who was third at the Highland Fling in April, and 2019 runner-up Payne, the experienced Dublin-based Scot Al Higgins could also be in the running.
However, Higgins admitted he had not had the best build-up.
He said: "My training has not really been ideal. I contracted COVID about eight weeks before the race and have struggled to regain proper fitness.
"I have the strength and endurance, but have felt lacking in the vO2max/cardio vascular department. A few niggles here and there aren't helping, but I hope to be fresh come raceday."
As for his chances, Higgins said: "I hope to run a strong race and enjoy myself.
"I can't control what the other runners do so I just have to concentrate on my own race. I'm looking forward to working with my crew team who are completely new to me!"
Higgins added: "I've had my fair share of DNFs over the years so I've probably learned more from them than from the good races.
"I'll be asking questions of myself throughout the race: How much do I want it? Can I keep going even though I feel empty."
Bucket list race for Swanton-Rouvelin
With three podium finishes at the Arc of Attrition and having finished fourth in January's Montane Spine Race, Laura Swanton-Rouvelin will be among the leading female contenders.
She said: "Training has gone well, I've managed to get some good mileage in.
"After the Spine, in January, it took a long time to fully recover from such a long hard race. So it's been good to get back to some consistent training and feel ready to enjoy this beautiful course.
"It's a bucket list race for me so I really just want to make sure I enjoy the journey without pressure to perform but just take it all in."
Swanton-Rouvelin added: "The lessons I've learnt from other races are to not go off too fast, keep nutrition in mind and keep trying to get as much fuel in as possible (as I'm not too good at this!).
"I want to make sure I don't just let the scenery pass me by with racing – have fun along the journey and take in the adventure."
McGill can challenge for West Highland way title
Having finished fifth at April's Sri Chinmoy Anglo Celtic Plate 100km race, Alison McGill could also challenge for the West Highland Way title.
She said: "Following the 100k ACP it took me a couple of weeks longer than planned to get back onto the trails and into a good consistent training block, but things came together well.
"At the end of last year I joined Freetrail, a training app developed by Dylan Bowman. The app has training schedules for all ultra distances, along with advice on mobility, nutrition, and running skills, and a great online community chat.
"I have been using the 100km and 100mile plans along with the other resources, and they have made a huge difference to my fitness and strength, and I'm a much happier runner.
She added: "My number one priority is to enjoy the race, and put into practice my learnings from over the past few months.
"It's a privilege to be racing in such a historical event, and I can't wait to be on the start line and on the trail alongside my crew, who have been so supportive throughout the journey."
McGill feels she is gaining in experience and learning to be patient.
She said: "I have learnt from more recent races, that not everything goes perfectly and to plan on the day, and to accept where you are at that moment in time.
"Knowing this takes a lot of pressure off, and allows me to relax, enjoy the experience, and take learnings from this event and onto the next."
Siobhan Killingbeck, who won in 2019, is not racing, but 2017 winner Lynne Allen and Glasgow-based Japanese athlete Saki Nakamura, who won the Kielder ultra trail 82km race in April, are lining up.
Meanwhile, Neil MacRitchie and Fiona Rennie are among a select group of five runners who have completed a record 15 West Highland Way Races and are both entered this year.