For everyone else out on the course at the Tarawera Ultramarathon by UTMB 100 miler this weekend, it must have looked like Zach Miller was having the perfect day on New Zealand's North Island.
The American, who was racing his first 100-miller outside of UTMB, came away with a maiden victory, as he broke the previous course record and won by over half an hour in 14:41:41.
However, Miller revealed after the race that it wasn't all plain sailing, with the last 80 miles a real struggle at times as he dealt with an injury niggle he picked up by Blue Lake at around mile 20.
"I actually stopped running and I tried to hike"
After starting the race strongly and establishing his position at the front, Miller shared that "I actually tweaked my calf or soleus like 20 miles in" after "I could tell that it was kind of touchy."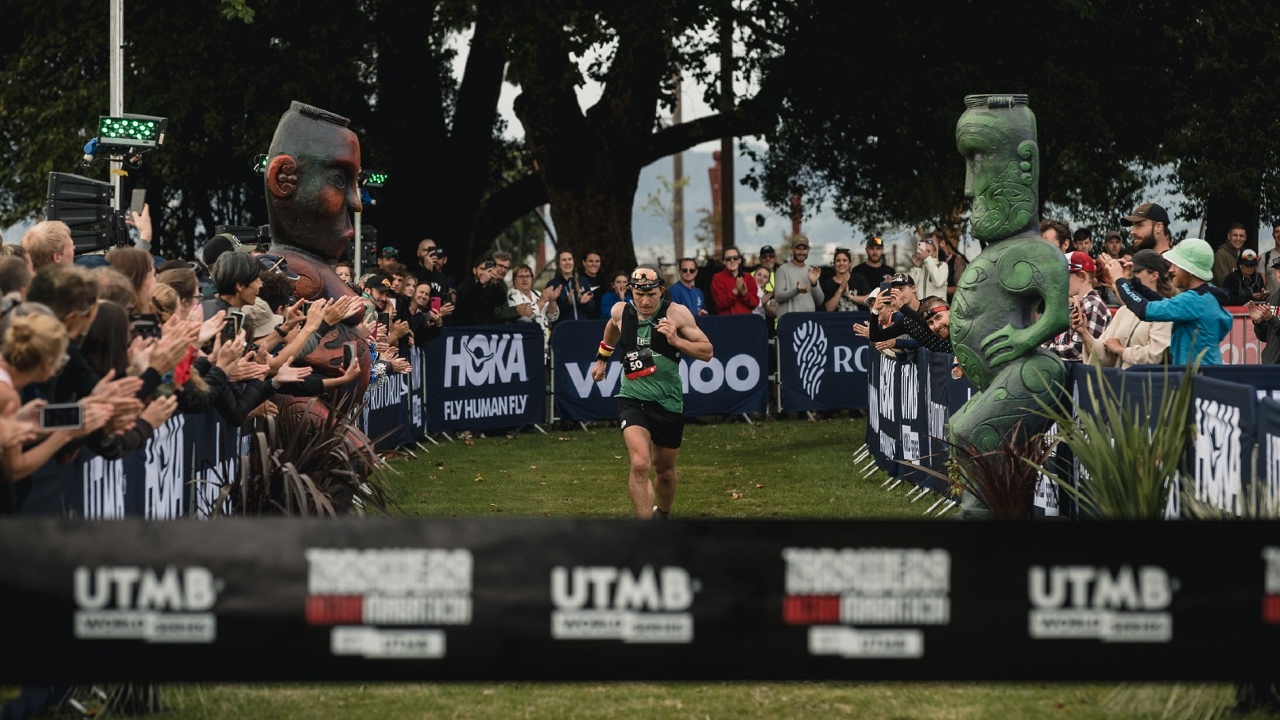 "I just felt it go, I probably strained it a little or tore it a little. I actually stopped running and I tried to hike, and I couldn't even hike very well, and it really slowed me down."
Despite the injury, which he fortunately admitted "wasn't the worst pain, but it was pretty uncomfortable", Miller believes he ran one of his best all-round races, sharing that the day went as well as he could've hoped.
"Aside from that, the day was about as flawless as it could have been. I don't think I've ever done my nutrition that well, or my hydration, everything else we pretty much just nailed."
For the 2022 UTMB 5th place finisher, a win, course record and a qualifying slot at the 2023 UTMB was just about the perfect weekend, with the racing made even sweeter by the support out on the course.
"It was fun to see so many runners out there. I actually like that when courses kind of overlap or have out and backs and you get to see the other runners, and there were a lot of fans out there and they would cheer me on or say hello."
"Every now and then, me and somebody from the 100k would just kind of latch onto each other and just run together for a while, which was really nice".