Zwift, the global online training platform, has today announced for the second year a partnership with Athlete Ally to celebrate Pride Month on Zwift. As part of Zwift's Ride with Reason charity initiative, Zwift will be donating $25,000 to Athlete Ally. Athlete Ally is a charitable organisation that works with the sporting landscape campaigning for reform and more inclusivity. Both Athlete Ally and Zwift share the belief that everyone should have equal access, opportunity and experience in sports.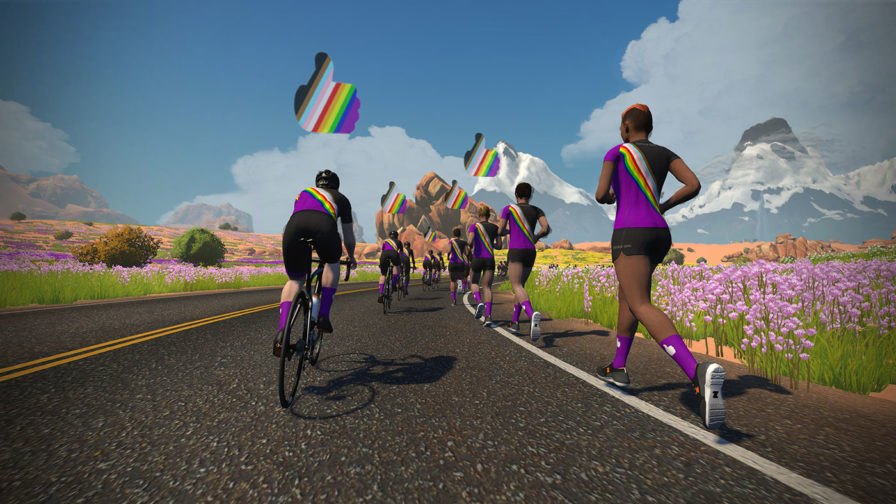 Weekly Ride and Run events on Tuesdays and Saturdays will be hosted, led by prominent members of the Zwift LGBTQI+ community including:
Nikki Hiltz Pan American Games gold medalist this Saturday at 5pm BST
Stephanie Labbé, Olympian & goalkeeper of the Canadian National Soccer team Saturday 13th June 4pm BST
Matt Llano Team USA runner Saturday 20th June 5pm BST
There will be a rainbow jersey for cyclists and singlet for runners in-game, rainbow socks, arches and Rainbow (P)Ride Ons. Participation in an event unlocks the kits permanently. In addition to Zwift's $25,000 donation to Athlete Ally, the Zwift Community will also be able to contribute donations through GivenGain in support of the cause.

One Zwift for All
"We have a number of core values at Zwift and one of these is 'One Zwift for All'. We always look to champion inclusivity at Zwift and therefore I'm especially proud to partner with Athlete Ally once again to help support better inclusivity across all sports," says Eric Min, CEO & Co-Founder of Zwift. "This is our second year working with Athlete Ally and they are doing fantastic work to end homophobia in sport and activating the athletic community to exercise their leadership to champion LGBTQI+ equality. I'm looking forward to joining the weekly ride and runs."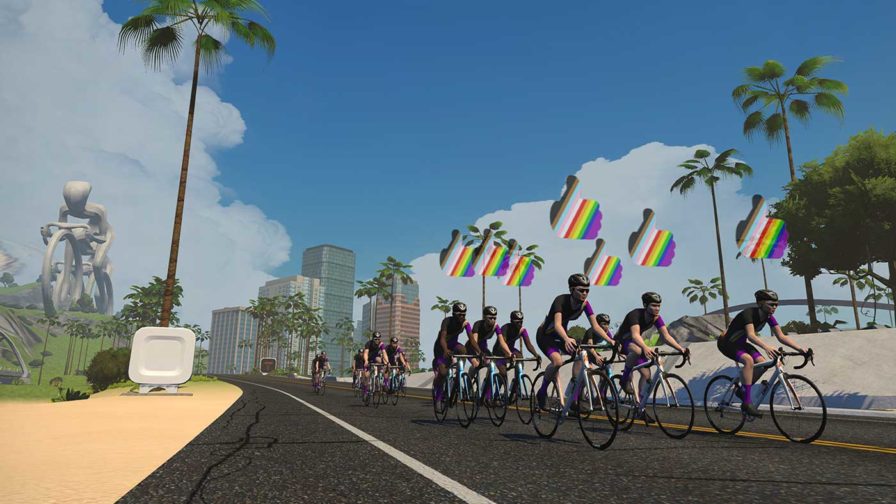 "Zwift is a leader in inclusivity in sport and takes its responsibility of ensuring one Zwift for all seriously," says Hudson Taylor, Founder & Executive Director of Athlete Ally. "I'm really looking forward to this year's activation on Zwift. The community on Zwift is great, and I'm excited to ride and run, giving out Pride Ons along the way! Furthering the message of equal access, opportunity and experience in sports is fundamental, and I'm pleased that Zwift gives this message a platform."

Read more on the blog here.