It's been a fairly huge week for new running products, so we thought we'd put the highlights into one easy to digest article for you. Read with caution though, or at least hide your credit card. 
inov-8 G Series
inov-8 announced back in January that they were going to launch the world's first sports shoes with graphene in them. They remained a very closely guarded secret but they finally unveiled them this week, at the National Graphene Institute at the University of Manchester. What's so good about graphene you say? Well, it's the strongest material on earth (200 times stronger than steel) and the scientists at the University of Manchester found that when you infuse rubber soles with graphene, you get incredibly tough and hard-wearing running shoes, which are still light and flexible. Even better, you don't have to make a choice between grip and durability. With graphene rubber you can have both. In extensive tests, involving 232 prototypes, tested by 45 athletes worldwide, inov-8 showed that these soles could last up to twice the normal lifespan of your average outsole.
But, I hear you cry, what good is a super tough outsole if the upper wears out? Well, they've re-engineered their uppers as well to incorporate Kevlar, the material used in bulletproof vests, so these are now a lot more hard-wearing as well.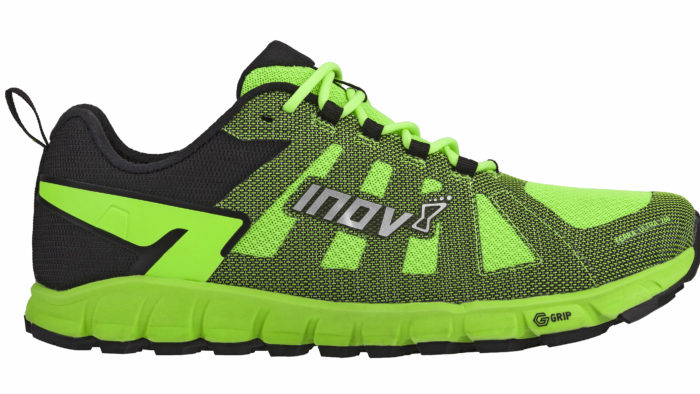 The running shoes they've launched with are the TERRAULTRA G260, designed for running long distances over hard-packed trails (think races like UTMB), and the MUDCLAW G260, for mud, bogs, fells and OCR.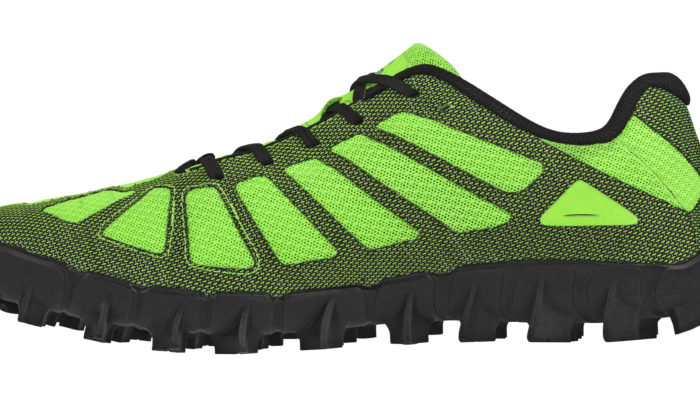 They're available for pre-order from today, and they go on sale on July 12th. Find out more here.
Salming En Route
Our friends over at Salming have announced their EnRoute shoe. Featuring Salming's Running Support System, the EnRoute facilitates for every runner to find and stay in their natural running stride and is a shoe that you can run in no matter what your foot strike or running form is.
The EnRoute features a 6mm drop, 24.5mm / 18.5mm stack height, torsion efficiency unit, torsion exo skeleton upper and Salming's TGS 62/75 technology to simulate the foot's natural movement for maximum comfort. The shoe also features new recoil cushioning to absorb impact forces and release a higher rebound energy in the toe off phase.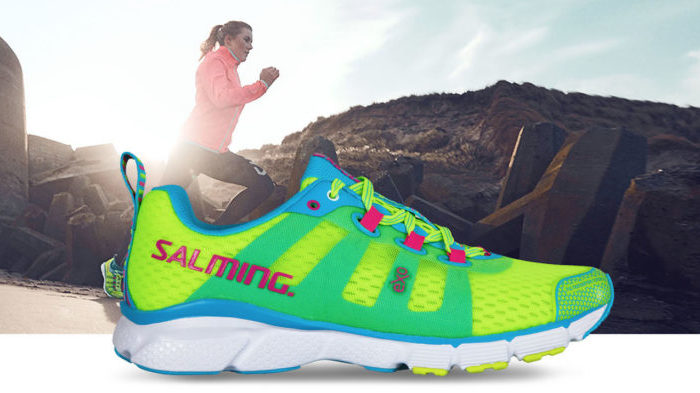 You can find out more about Salming and their product line up here.
On Cloudace
Purveyors of high quality running shoes, On, have just launched the latest shoe in their range, the Cloudace. This is a shoe for those who want structure and support, but still want it to be light and responsive. Of course it still has the unique On Clouds on the sole, but this is the first shoe to combine their Zero-Gravity Clouds (in the heel) and the Rebound Rubber Clouds (in the forefoot). It also boasts their new Speedboard, which gives stability and forward propulsion, and an external TPU molded heel counter, also for stability. This is a sturdy shoe, but it's still flexible and cushioned. If you liked the Cloudflyer, I think you'll like the Cloudace.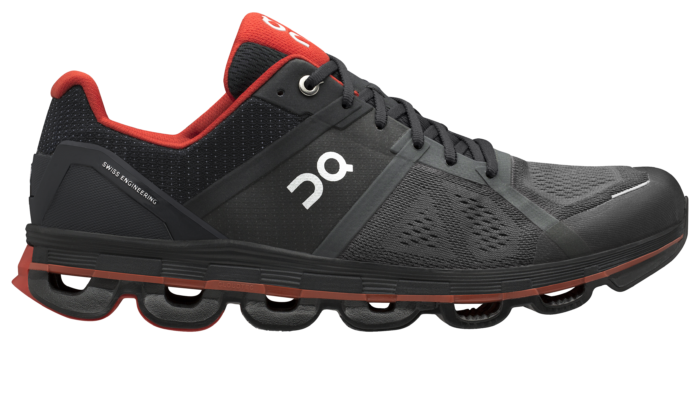 Find out all about the new shoe here.
Garmin fenix 5 Plus, 5S Plus and 5X Plus
Garmin has just announced the launch of their new generation fenix 5. So what's different about this version from the previous one?
All models will also allow you to listen to your favourite playlist, without needing your phone. It allows on-device music storage of up to 500 songs and to download offline playlists from select music streaming services2 like iHeartRadio, Deezer, and more, or transfer music from a computer directly to the watch.
All sizes of the Plus series will also include Garmin Pay, a contactless payment solution, meaning fēnix Plus wearers can leave their cash and credit cards at home, but still be able to grab a drink or snack after a long day on the mountain. Utilising their Garmin Pay wallet, users have the same rewards and benefits of the physical cards, with the convenience of having them right on the wrist.
The fēnix 5X Plus is also Garmin's first wearable to offer a wrist-based Pulse Ox sensor for blood oxygen saturation awareness. The Pulse Ox Acclimation sensor can be utilised to keep the user aware of their blood oxygen saturation levels, which helps to stay safe when adjusting to higher altitudes. On strenuous climbs, the user can stop and take a reading of their body's oxygen levels to assess how well they're adjusting to the thinner air.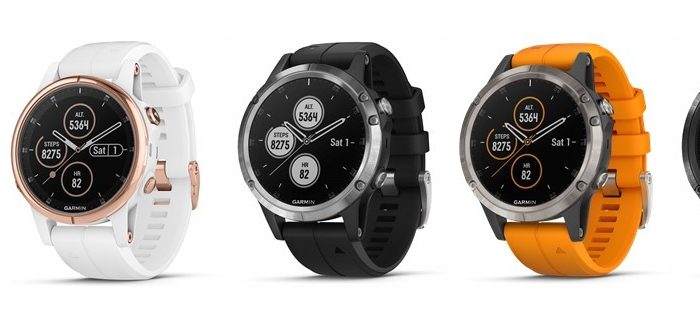 Available in Q2 2018, the fēnix 5 Plus series will have suggested retail prices ranging from £599.99 to £999.99. Find out more here.