The Moab 240 Endurance Run is a 240-mile ultramarathon in Moab, Utah, USA.
It features a looped course, following part of the Colorado River trail and taking in the Canyonlands and Arches National Park.
The race makes up Destination Trail's Triple Crown along with the Bigfoot 200 and Tahoe 200.
Date, start time & live tracking
The 2023 Moab 240 begins on Friday 13 October, with the start time altered from 6am (all local time) to 12pm this year.
The overall cut-off for the race has been extended to 116 hours and there are numerous cut-offs along the course:
Amasa Back (16.75 miles) – 8 hours
Base Camp (29.08 miles) – 14 hours
Lockhart H20 (33.52 miles) – 18 hours
The Oasis (53.56 miles) – 24 hours
Indian Creek (67.82 miles) – 32 hours
The Island (81.59 miles) – 40.5 hours
Bridger Jack (96.49 miles) – 47.5 hours
Shay Mountain (114.22 miles) – 56.5 hours
Monticello Lake (126.42 miles) – 62.5 hours
Dry Valley (143.82 miles) – 70.5 hours
The Needles (157.74 miles) – 77.5 hours
Road 46 (170.04 miles) – 83.5 hours
Pole Canyon (185.51 miles) – 91.5 hours
Geyser Pass (200.51 miles) – 100.5 hours
Porcupine Rim (221.47 miles) – 110.5 hours
Finish (239.66 miles) – 116 hours
Live tracking and a finish line live stream are available HERE.
Moab 240 route
The races starts and finishes at Moab Valley RV Resort: Sun Outdoors Arches Gateway in Moab, and is comprised of a 239.66-mile looped course.
The course length has varied over the Moab 240's history due to extreme weather, ecology concerns, and wildfires.
The route features approximately 31,564ft of ascent and descent for a total elevation change of 63,128ft.
It takes in Moab, the Lockhart Basin, the Abajo and La Sal Mountains, and is flanked by the Colorado River, Canyonlands and Arches National Parks.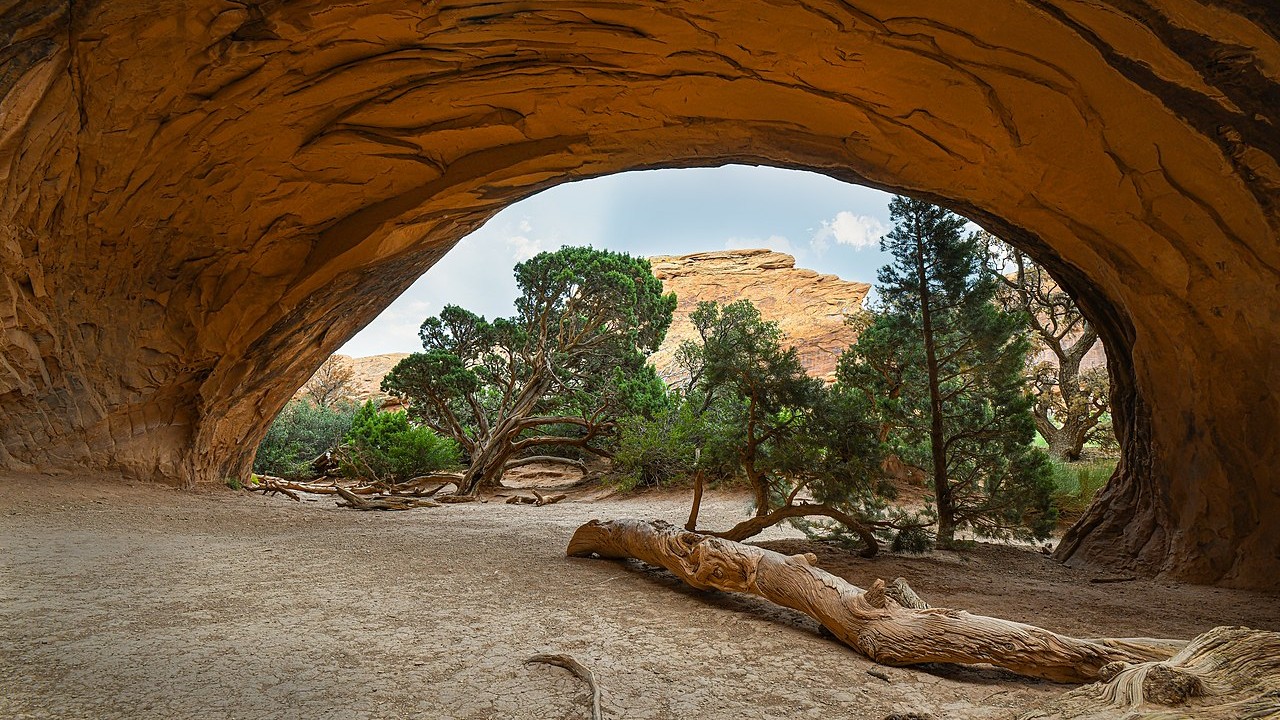 Runners first head south, through Amasa Back, Indian Creek and Bridger Jack before reaching Shay Mountain at 114.22 miles.
The course then loops back north, through Dry Valley and Wind Whistle before skirting round to Pole Canyon, Geyser Pass, Porcupine Rim and then back to the finish in Moab.
There have a couple of tweaks to the route for 2023, with a new section added in the Abajo Mountains – in between Shay Mountain and Dry Valley.
There is an additional aid station at Monticello Lake while the Horsethief Water Station has been removed. Lockhart Basin is now a manned water station.
The official course map is available HERE.
Facts, tips & FAQs
The Triple Crown races are run consecutively over four months (Tahoe 200 in mid-June, Bigfoot 240 in August, Moab in early October), creating one of the most brutal ultra challenges on offer.
By entering the Triple Crown, runners bypass lotteries for the Bigfoot 200, Tahoe 200 and Moab 240.
The Moab 240 was created in memory of accomplished ultra runner and 200 mile-pioneer Stephen Jones. He was the inspiration for the race, having first dreamed of a 200-miler in Utah, specifically a single loop 200-miler beginning and ending in Moab. Jones died tragically in an avalanche in early 2016.
All finishers get a unique, artist made belt buckle and a finisher's print. The top 3 male and female finishers receive special awards in addition to finisher's awards.
Assigned Crew Aid Stations have been removed in 2023. All runners will now have access to all Crew Access Aid Stations.
There is no parking at the start/finish unless you are a registered guest. There is free temporary parking at the Lions Park across the street from the Start/Finish. Overnight parking is available at the AArchway Inn in the large gravel parking area during the event.
No traditional RVs are allowed or vehicles over 20' long/8.5 ft wide at any aid stations. Trailers are not allowed. Crew vehicles must fit within one standard parking space.
Crews or pacers aren't a requirement for the Moab 240 – aid stations are well stocked and designed to cater to runners without pacers or crew.
Drop bags are also optional. Runners may choose not to have drop bags or may choose some locations and not others.
How to enter Moab 240 in 2024
Registration is a lottery-style system. The lottery dates for the 2024 Moab 240 will be open from January 3-17, 2024. The results of the lottery will be drawn on January 19, 2024.
Once all spots in the event have been filled the remaining runners will be placed on the waitlist in the order they registered for the lottery.
As spots in the event open, runners will be invited from the wait list into the event.
Runners must be 18 or older on run day.
Click HERE for more information.
Moab 240 records and past winners
Michael McKnight is the only two-time winner of the Moab 240 and set the course record in 2021 as he finished in 55:49:58.
Courtney Dauwalter holds the women's course record, clocking 57:55:13 at the inaugural race in 2017.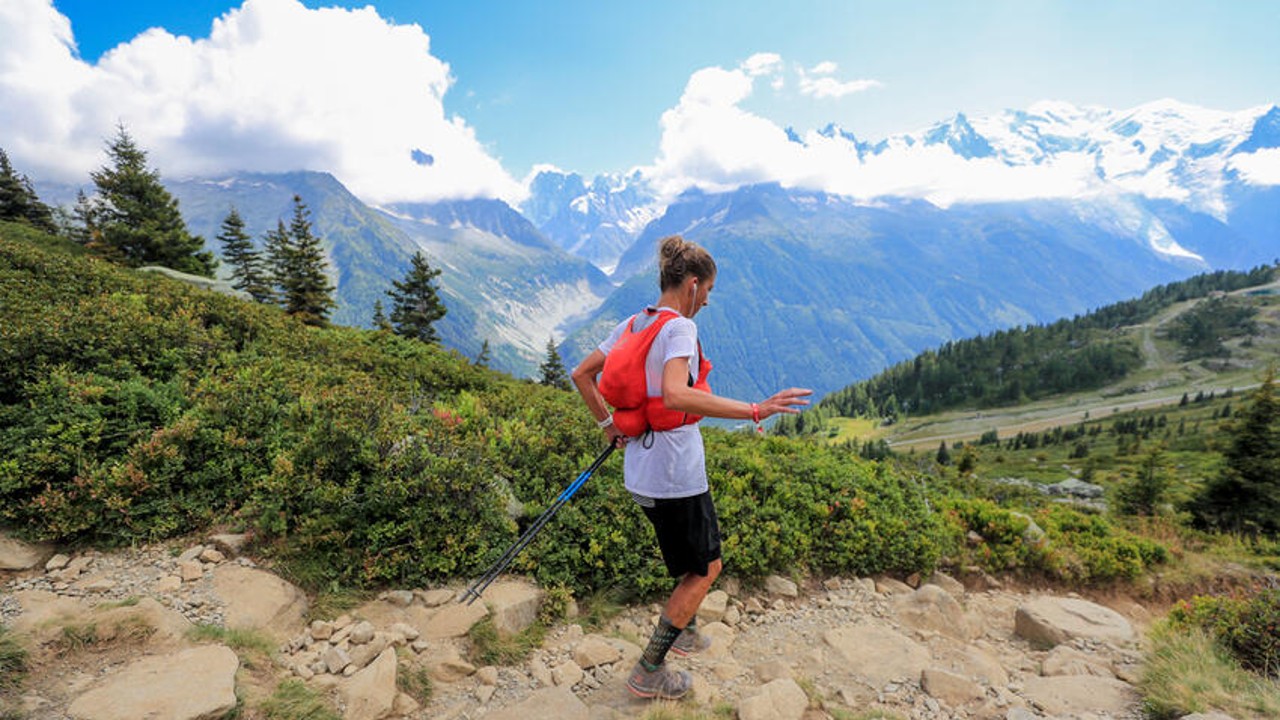 2017 – Men: Sean Nakamura (USA) 67:50:10 / Women: Courtney Dauwalter (USA) 57:55:13
2018 – Men: Piotr Hercog (POL) 60:14:47 / Women: Jessica Pekari (USA) 77:26:01
2019 – Men: Michael McKnight (USA) 59:30:12 / Women: Sarah Emoto (USA) 81:18:41
2020 – Men: Michele Graglia (ITA) 61:43:15 / Women: Jessi Morton-Langehaug (CAN) 80:09:42
2021 – Men: Michael McKnight (USA) 55:49:58 / Women: Annie Hughes (USA) 68:50:02
2022 – Men: Jeff Browning (USA) 57:27:57 / Women: Alyssa Clark (USA) 73:12:29
Moab 240 kit list
Runners are required to carry certain kit during the Bigfoot 200, and penalties may be imposed if any gear is missing during spot checks.
Mandatory kit:
Clothing:
Jacket with a hood (waterproof may be required based on weather conditions)
Gloves
Hat or buff
Pants (covering your legs)
Insulating layer long-sleeve shirt
Equipment/food:
SPOT Tracker (included with registration)
Device with GPX track of the course (phone with battery packs in drop bags)
Cell phone
Space blanket or Emergency Bivy
Headlamp or waist light with extra batteries
Whistle
500 extra calories (for emergency use only)
Recommended kit:
Clothing:
Gaiters
Hat with sun protective sides
Puffy jacket with a hood (for temperatures under 20℉/-7℃)
Neck Gaiter (for warmth and protection from wind/cold/sun)
Equipment/food/drink:
Extra headlamp or waist light
One set of extra batteries (or more)
Food & Water:
Extra calories
At least 3L of water at all times, especially for the first 150 miles
Hand bottle if carrying a bladder (easier to fill)
Water purification method (tablets, filter, filter bottle, or Steripen) due to limited water sources