The Bigfoot 200 Endurance Run is a 208-mile ultra in Washington, USA.
It is the USA's first ever point-to-point race of over 200 miles, and takes runners through the stunning Cascade Mountains and up the volcanic peak of Mount St. Helens.
It is part of the Triple Crown, the three 200-mile races under the umbrella of Destination Trail, which was founded by esteemed ultra runner Candice Burt.
Date, start time & live tracking
The 2023 Bigfoot 200 begins at 9am (all local time) on Friday 11 August, with final cut-off at 8pm on Tuesday 15 August.
There are cut-off times for each checkpoint throughout the Bigfoot 200, which are detailed below:
Blue Lake (12.2 miles) – 5.5 hours
Windy Ridge (29 miles) – 14 hours
Coldwater Lake (45.2 miles) – 23 hours
Norway Pass (63.9 miles) – 32 hours
Elk Pass (75 miles) – 40 hours
Road 9327 (90 miles) – 46 hours
Spencer Butte (101.2 miles) – 53 hours
Lewis River (108.8 miles) – 59 hours
Quartz Ridge (126 miles) – 68 hours
Chain of Lakes (142.2 miles) – 75.5 hours
Klickitat (159.5 miles) – 84.5 hours
Twin Sisters (178.9 miles) – 95.5 hours
Owen's Creek (194.9 miles) – 103.25 hours
Finish (207.9 miles) – 107 hours
Live tracking and a finish line live stream are available HERE.
Bigfoot 200 route
The Bigfoot 200 is a 208-mile, point-to-point route through the Cascade Mountains, starting with a climb up Mount St. Helens and ending with three-quarters of a lap of the running track at White Pass High School in Randle
The course has approximately 45,563ft of ascent and 46,880ft of descent for a total elevation change of 92,443ft.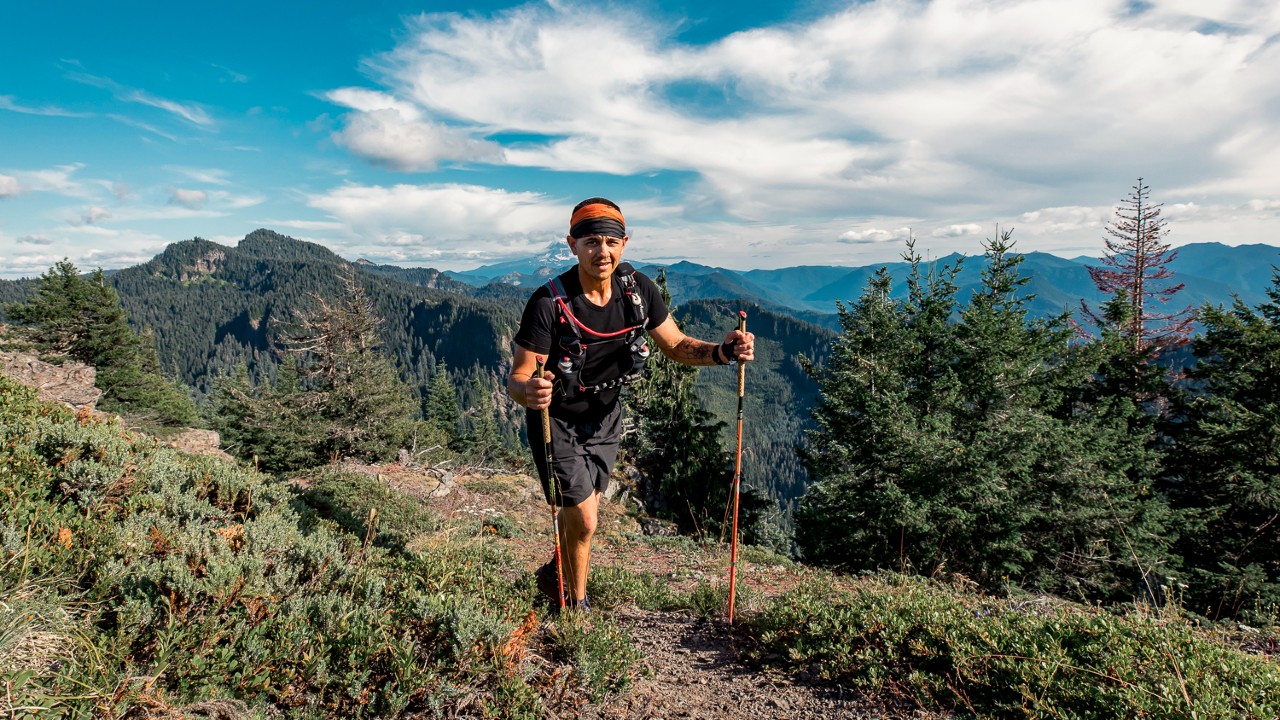 The course length has varied during Bigfoot 200's history due to extreme weather, ecology concerns, and wildfires.
The five sleeping aid stations are at Coldwater Lake (45.2 miles), Norway Pass (63.9 miles), Road 9327 (90 miles), Lewis River (108.8 miles),Chain of Lakes (142.2 miles) and Twin Sisters (178.9 miles).
Facts, tips & FAQ
The Bigfoot 200 is part of the Triple Crown of 200-mile US races, which also features the Tahoe 200 and Moab 240.
The races are run consecutively over four months (Tahoe in mid-June, Bigfoot in August, Moab in early October), making for one of the toughest ultra challenges around.
By entering the Triple Crown, runners bypass lotteries for the Bigfoot 200, Tahoe 200 and Moab 240.
Destination Trail Run offers a program which provides partial to full entry into the Bigfoot 200 based on volunteer time.
Entrants do not require a crew for the race, with the aid stations designed to support solo runners.
Runners must be 18 or older on the day of the race.
Payment plans begin with a down payment of $895 plus $75 payment plan fee for a total of $970.
How to enter Bigfoot 200
Registration is a lottery-style entry, and the 2024 Bigfoot 200 lottery opens from 9am PST on August 12, 203, and runs until 11:59pm PST on August 26, 2023.
One week after the lottery registration period ends, the drawing will be held.
Once all spots in the event have been filled the remaining runners will be placed on the waitlist in the order they registered for the lottery.
As spots in the event open, runners will be invited from the waitlist into the event.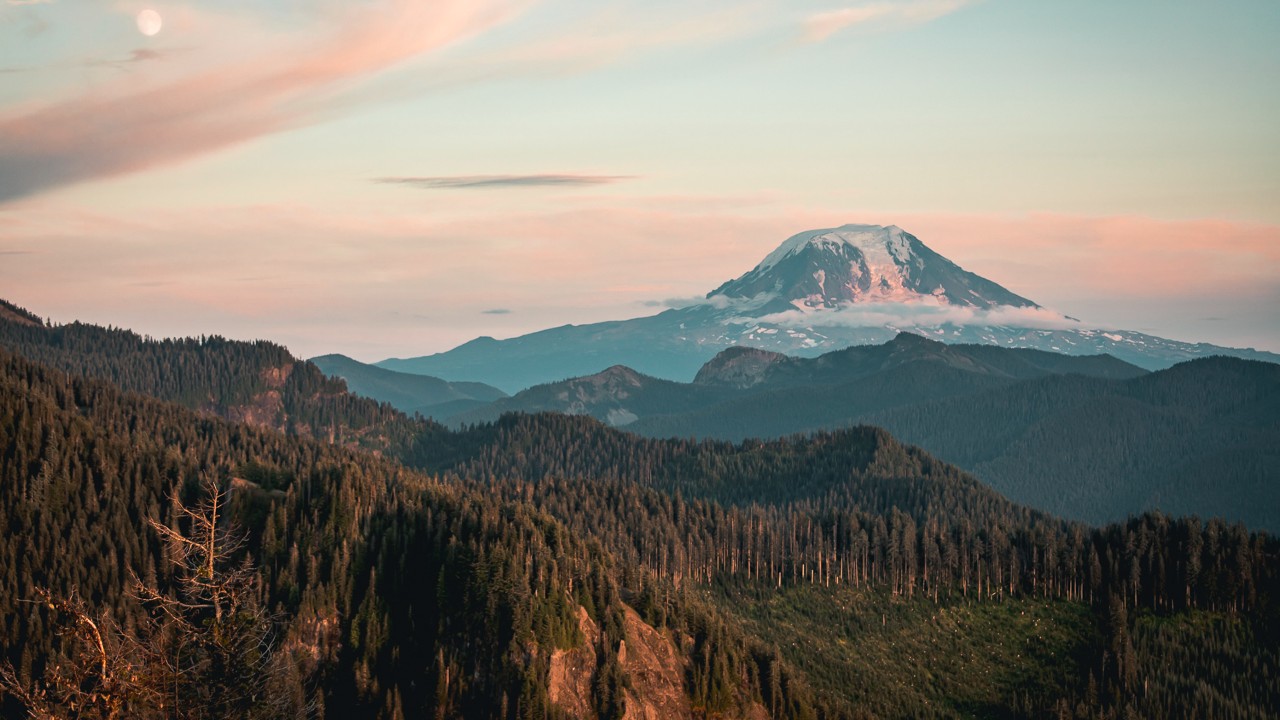 The invitation will be an email issued through Ultrasignup with an option to accept or decline the invitation.
Entry to the Bigfoot 200 lottery will be available HERE, while you can also sign up to a newsletter HERE to get the earliest updates from the organisers.
Bigfoot 200 records and past winners
Michael McKnight is the only runner to have won the Bigfoot 200 twice, and also holds the course record thanks to his 2021 effort.
Sofi Cantilo holds the women's record, and is one of only two international winners at the race.
2022 – Men: Jovica Spajic (SRB) 56:52:02 / Women: Kathleen Egan (USA) 75:45:37
2021 – Men: Michael McKnight (USA) 57:58:22 / Women: Mika Thewes (USA) 76:15:57
2020 – Cancelled due to the coronavirus pandemic
2019 – Men: Michael McKnight (USA) 51:33:45* / Women: Sofi Cantilo (ARG) 66:43:45*
2018 – Men: Wes Ritner (USA) 59:54:01 / Women: Rachel Bucklin (USA) 68:31:52
2017 – Men: Jason Kinsella (USA) 55:49:01 / Women: Van Phan (USA) 72:22:09
2016 – Men: Richard Kresser (USA) 62:18:00 / Women: Katie Graff (USA) 81:12:00
2015 – Men: Gavin Woody (USA) 64:12:35 / Women: Gia Madole (USA) 73:28:42
*denotes course record
Who is taking part at Bigfoot 200?
We will update this section when the latest information on runners is released by the race organisers.
Bigfoot 200 kit list
Runners are required to carry certain kit during the Bigfoot 200, and spot checks will take place throughout the day. Penalties may be imposed if mandatory kit is missing.
Mandatory kit:
Jacket with a hood (waterproof may be required based on weather conditions)
Pants that cover the entire leg.
Insulating long sleeve shirt.
Hat and gloves
Space blanket OR emergency bivy (Destination Trail provides emergency bivvies and ponchos at check in)
Headlamp or waist light with extra batteries
Whistle
500 extra calories not to be consumed unless in an emergency
SPOT Tracker (included with registration)
Device with GPX track of the course (charged and operable the entire event)
Cell phone
Ziplock bag for trash and toiletries – runners are required to carry out ALL paper and wipes, they can be disposed of at the next aid station
There is also a list of kit that the race organisers recommend that runners carry, though it is not essential.
Recommended kit:
Gaiters
Puffy jacket with hood
Hat with sun protective sides
Neck gaiter
Water filter or purification method
First aid kit
ID (name, age, medical conditions, allergies, etc)
Personal medications
Sunscreen
Toilet paper, wipes and zip lock bag