Valhöll Argentina by UTMB is a UTMB World Series event in Argentina, set in the Province of Córdoba.
The event takes places near the towns of Villa General Belgranos and La Cumbrecita, a small community in the Calamuchita Valley in the Grand Sierras.
There are six races on offer, five of which offer competitors the chance to earn UTMB World Series running stones and the subsequent chance to compete at the UTMB World Series final at the legendary Ultra-Trail du Mont Blanc (UTMB).
Here is our full guide to learning about the event, following it live or even taking part.
Date, start time & live tracking
The 2024 Valhöll Argentina by UTMB will take place over three days, from Friday, May 10 to Sunday, May 12.
The longest race is the 'Epic 125K', and will start at La Cumbrecita on May 11 at 5:00am (All local time), with a cut-off of 30 hours and 30 minutes.
The Advance 80K also starts on May 11, at 7:00am, with a cut-off at the Cerro de Oro checkpoint at 7:45pm the same day.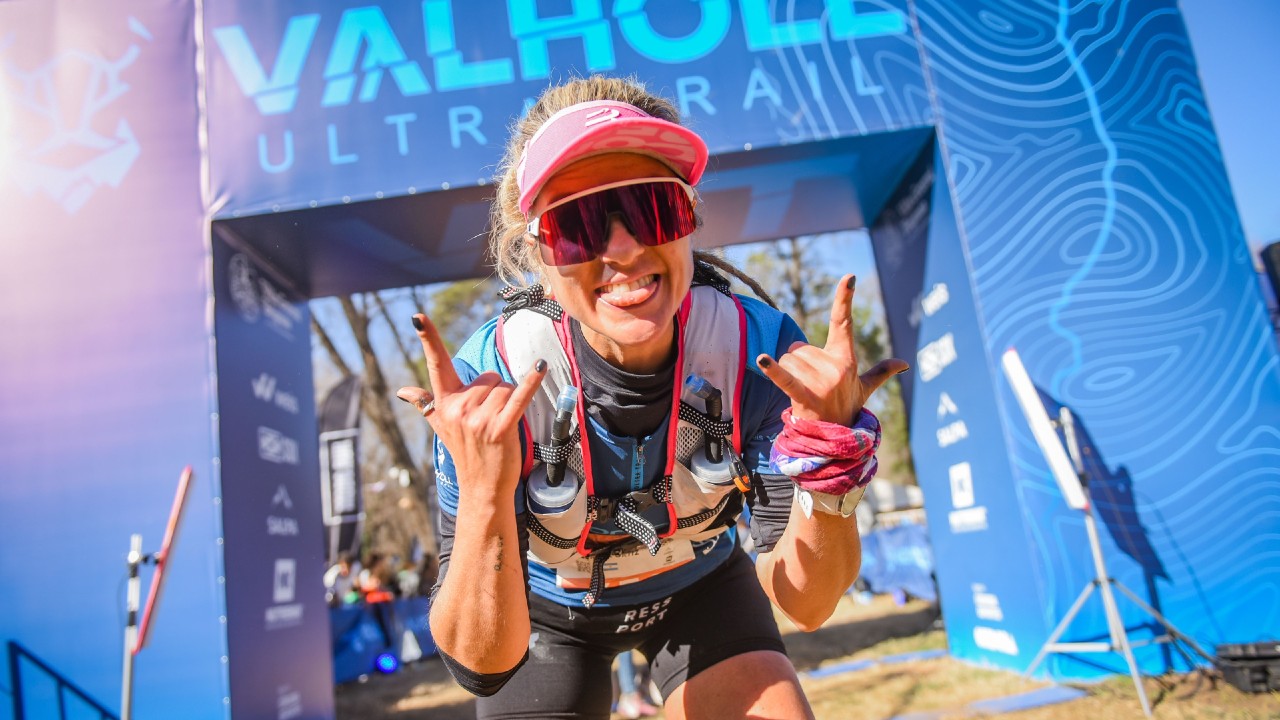 The Challenge 50k starts at 7:30am on Friday, May 10, with a cut-off of 13 hours.
Also starting on Friday is the 'Courage 33k', which begins at 9:00am. 
The 'Power 22K' begins on Sunday May 12 at 9:00AM, while the shortest race also starts then in the form of the 'Explore 11K'. 
All runners will be available to track via the UTMB live website HERE.
Valhöll Argentina by UTMB route
Both the 'Epic' and 'Advance' races start at La Cumbrecita – which translates directly to 'the little summit'- and finish at the larger town of Villa General Belgranos. The remaining races all start and finish at the latter.
The Epic 125K is a 129km race which has a total elevation gain of 5100m. From the starting point at Cumbrecita around 1400m above sea level, the route climbs to the peak at Cerro Champaqui, around double Cumbrecita's elevation.
The route then takes runners down to Cerro de Oro before climbing again to Rwarr, finishing at Villa General Belgranos. The race has 11 checkpoints.
The Advance 80K is 81km long, with 2800m+ of elevation gain. While both the Advance and Epic routes start with the same journey out of Cumbrecita, where the longer route eventually westwards from the little peak, the Advance heads southwards to Ayllu Pelli – a point which the Epic eventually also hits.
The Advance then follows the same journey to Villa General Belgranos which its longer counterpart follows, and has six checkpoints.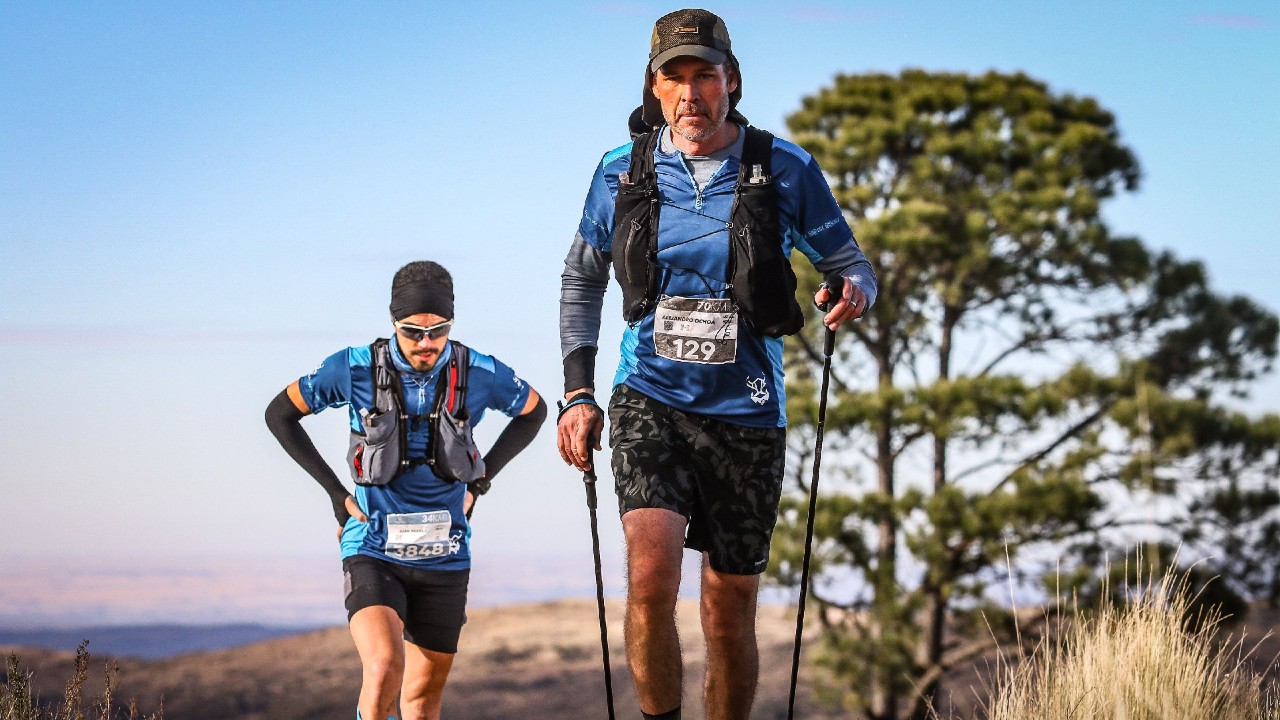 The Challenge 50k heads eastwards out of Villa General Belgranos hitting, among others, the peaks at Rwarr, Rwarr 2 and Guardaganado – where the final of six checkpoints lies. It has a total length of 49km and an elevation gain of 2350m.
The Courage 33K hits less peaks than the Challenge, but there are four checkpoints along the way including at Rwarr and Guardaganado. It is 34.5km long and has 1650m of elevation gain.
Power 22K misses out Rwarr, leaving Guardaganado as the peak of the race. It has three checkpoints, with a total of 20.7km and 850m of elevation gain.
The Explore 11K has one checkpoint, at Pozo Verde. It is 13km long and has 500m of elevation gain.
Facts, Tips & FAQ
As a UTMB World Series event, running stones are on offer to any finisher of three of the four races at Valhöll Argentina by UTMB.
Running stones are distributed as follows:
Epic 125K: four running stones
Advance 80k: three running stones
Challenge 50K: two running stones
Courage 33k: one running stone
Power 22k: one running stone
Explore 11k: no running stone
How to qualify and enter Valhöll Argentina by UTMB Route
Registration for the 2023 edition of Valhöll Argentina by UTMB is no longer available, but details of registration for next year is available HERE.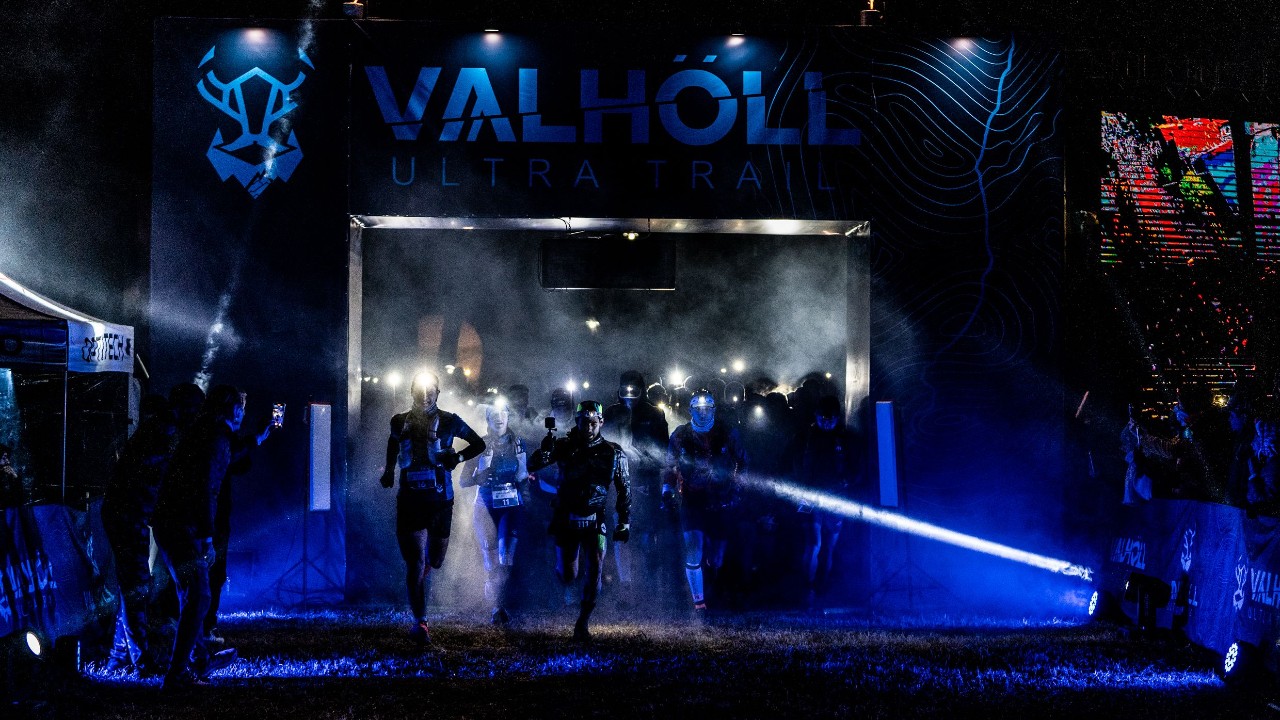 Only age restrictions apply: for the Epic 125K and Advance 80k runners must be a minimum of 20 years-old, while all other races have a limit of 16.
Valhöll Argentina by UTMB records and past winners
50K past winners
2023 –
2022 – Men, Mauro Laureano Romero 6:03:19. Women, Mariela Vigliocco 7:46:25
2021 – Men, Mirko Chacoma 6:03:02. Women, Laura Guardiola 7:23:17
33K past winners
2023 –
2022 – Men, Elias Acevedo 3:58:01. Women, Mariana Fernandez 5:06:08
2021 – Men, Diego Ramon Simon 3:46:24. Women, Adriana Vargas 4:37:24
22K past winners
2023 –
2022 – Men, Marcelo Del Collado 1:45:02. Women, Maria Paula Galindez 2:00:04
2021 – Men, Alvaro Celiz Fischer 2:04:00. Women, Rosa Godoy 2:25:05
Who is taking part at Valhöll Argentina by UTMB in 2024?
This section will be updated when runner lists are confirmed.