Ever been running along a coastal path or lake trail and thought about going for a swim? Adds to the sense of adventure, doesn't it? How about sharing that experience with a friend, running and swimming your way across beautiful landscapes in one amazing journey? If the idea appeals, then swimrun could be the sport for you.
What is swimrun?
Swimrun involves teams of two traversing trail and open water, with races in the UK ranging from 15km to 60km. As runners, you'll be pleased to know that you'll be on your feet for 90% of that distance, with races typically taking anything between three and nine hours.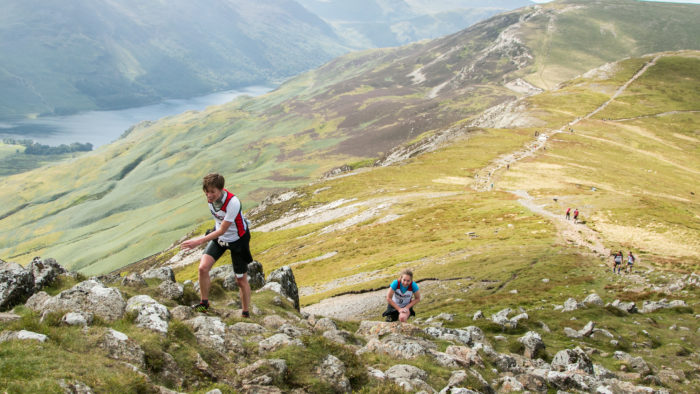 What should you wear to swimrun?
You're free to pretty much wear and carry whatever you like in a swimrun race, so long as you start and finish with the same equipment. This has led to an interesting development that's truly unique to the sport – the majority of swimrun participants run in their wetsuits and swim in their shoes. Yes, you read that right – run in your wetsuit. While you're free to peel off the wetsuit after every swim and carry it with you on the run, the number of swimming stages on the courses mean that it would become a bit of a faff.
But fear not, the growing popularity of the sport has motivated several brands to start producing swimrun-specific gear. Orca's swimrun wetsuits, for example, maintain buoyancy (helpful for runners with sinky legs) while ensuring freedom of movement and flexibility for the run. You're also free to cut the arms and legs off an old wetsuit if you and your bank balance prefer – many participants have done so, and it hasn't held them back.
Other useful swimrun equipment includes lightweight, quick-to-drain shoes (you're likely to be swimming in them, after all), as well as pull buoys and hand paddles.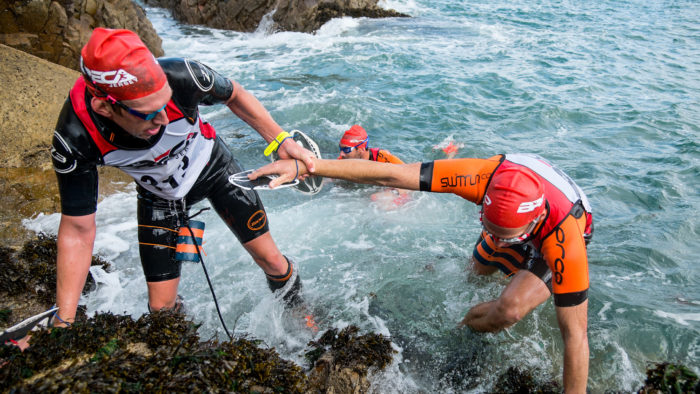 So where do these events take place?
Some truly stunning and iconic locations, that's where. Breca was the among the first to establish swimrun races in the UK, with 2018 events covering the Lake District, the Gower Peninsula, Loch Ness and Jersey. Having started with just 14 teams at the inaugural swimrun event in the Lake District in 2015, 434 teams competed in Breca events in 2017.
Swimrun is all about teammates working together to complete a unique endurance challenge in spectacular surroundings. You learn a lot about yourself and your own physical and mental capabilities, as well as connecting with nature in a truly immersive way – it's you and your partner working with and, sometimes, against the elements across land and water.
The Breca 'news' section offers useful tips and guides to would-be swimrunners, including a 'Beginners Guide to Swimrun' video series for newcomers to the sport.
Beginners guide part one
Beginners guide part two
Beginners guide part three
The full list of Breca's 2018 swimrun races are:
7-8th July: Breca Gower
11-12th August: Breca Buttermere
8th September: Breca Jersey
29th September: Breca Loch Gu Loch
6-7th October: Breca Coniston
Entry costs £270 per team for the Sprint distance (35km-45km), £400 per team for the Long
(50km-60km). More details can be found at www.brecaswimrun.com.