On January 13th a brave group of runners will set off on the Montane Spine Race. Many will spend the best part of a week on the course to finish, and many (around half) probably won't finish.
This race covers 268 miles on the Pennine Way, from Edale to Kirk Yetholm. While it's a well trodden route, it's certainly not easy. As well as the January weather, which can be pretty unpredictable apart from the obvious predictability of it being cold, they will take in some pretty tough terrain as they travel through the Peak District, Yorkshire Dales and Cheviots. Big hills, bogs, slippery stone slabs and possibly snow will make progress slow and difficult.
As well as the Spine Race there's the Montane Spine Challenger, a 108 mile race, which starts in Edale and finishes in Hardraw. While billed as 'the smaller race', there's nothing small about the level of challenge involved in this race either. In both races the entrants will need to be self-sufficient, expert navigators and above all they will need a level of mental strength and resilience that most of us could never imagine. All in a sleep deprived state.
Massive kudos to all of the runners who are taking on these races, who are travelling from Spain, Japan, France, the US, Canada etc, but we wanted to highlight a few of the favourites as there are some interesting names in there!
We counted 12 women and 125 men on the start list of the Spine. Amongst those names Jasmin Paris really stands out. As a former winner of Dragon's Back (2nd overall) and record holder for the Bob Graham, Paddy Buckley and Ramsay Rounds as well as a huge number of other wins, notably in Skyrunning, she must be a runner to watch. Read more about what Jasmin has to say about taking part in this inov-8 blog post.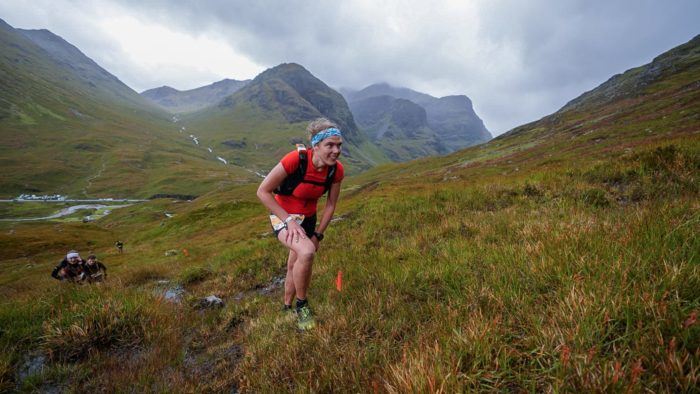 In the men's race former winner and record holder Eoin Keith is back. His experience in this (and many other) event(s) and his ability to just keep on going when the going gets tough will always put him in the favourites. And he may be out to avenge his DNF from last year.
Montane athlete Jayson Cavill will also be on the start line. His impressive results (including a couple of wins at the Lakeland 50 and a 5th place in the Lakeland 100), combined with his background in the Marines should make him one to watch. Jayson says: "I'm really looking forward to whatever is thrown at us; the solitude, the like-minded people, travelling through such diverse and iconic scenery and trails while being semi self-sufficient is hugely exciting and at the same time quite daunting. It will be a great test in all things endurance."
The Challenger race, which starts on Saturday 12th, also looks really interesting this year. Carol Morgan, former winner and record holder for the Spine Race, will be taking part. As will Jim Mann, podium finisher at many of the toughest races, 15th place finisher at the 2018 UTMB, fan of fast Winter rounds and early pace setter at last year's Spine, until he was forced to retire through injury.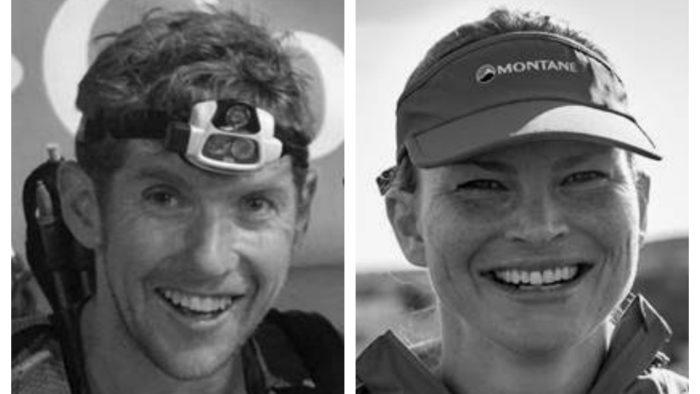 Montane athlete, Jen Scotney, who finished third in the Challenger last year returns. She had a great year of running in 2018 and as she lives and trains in the Peak District too she should have a great chance again this year. Jen says: "The route is the biggest pull of this race for me, growing up near the Pennine Way with tales and photos from my parent's walk along it in 1974. Add to that the unpredictability of 100+ miles, the roulette of January Weather, the hours and hours of darkness… this race will undoubtedly be an adventure and one I am so happy to be returning to."
I counted 26 women and 82 men on the start list for the Challenger. It's great to see that this race has a slightly more balanced ratio of men to women, but it will be great to see more women on the start line for both races in the future!
And let's not forget that the Spine Race MRT Challenge will also be taking place at the same time. Members of mountain rescue teams compete against each other and fund raise.
Good luck to all the runners taking part. It's going to be a great week of dot watching! You can dot watch HERE from 8am on Saturday January 12th.