"Only those who risk going too far can possibly find out how far one can go."  A line that could've been said by any ultra runner worth their salt, or electrolyte if you'd prefer. It was in fact T.S. Eliot who said these words and I'd bet you a silver belt buckle he wasn't talking about running 100 miles; or maybe he was, who knows? What I do know though is that come June 29th British ultra runner Tom Evans is going to heed the words of his poetic namesake and push himself further than he's ever been in his relatively short but successful running career (so short in fact that he only "officially" left the British Army as of 31st May this year).
Tom is heading out to the USA to race Western States, the world's oldest and potentially most prestigious 100-mile trail race. This will be his first time covering that distance.
Coming off an incredible year in 2018, which culminated in 3rd place at the World Trail Championships and his 1st place finish at the CCC at UTMB, he has kept that form rolling into 2019. A tough start to the year having to drop out of the HK100 race was followed by some quick times in the 10K (29:44) and half marathon (65:21), which in turn preceded a 3rd place finish at Lake Sonoma 50 in April.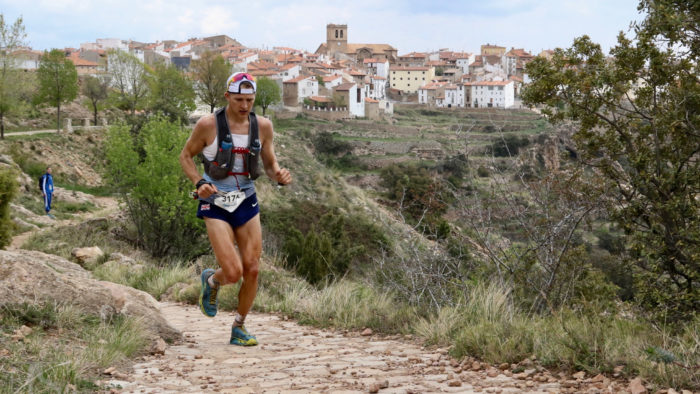 We caught up with Tom after a long training block in Ethiopia to get his thoughts ahead of heading Stateside.
Run247: Western States. The big one. How long have you wanted to run this race?
Tom: Western States 100 is the original 100 mile race. I remember reading about this race years ago and thinking nothing of it. The as soon as I finished Marathon des Sables in 2017 I had ambitions to race WS100!
Run247: What are you looking forward to most about this race?
Tom: It's my first 100 mile race so I'm looking forward to pushing my body further than I ever have! Also it's a huge race in the ultra-running calendar and I'm looking forward to competing against some of the best endurance athletes in the world.
Run247: You've recently returned from a long training camp in Ethiopia. How was that?
Tom: It was a really good training camp thanks! 7 weeks is a long time to spend in a different environment, especially living at 2850m. The terrain was amazing and clocked up some big volume weeks on some epic trails!
Run247: How has this training block differed to those in the past? Mileage-wise there's only so far you can run in training before it becomes detrimental surely, has there been a focus at all on just spending time on your feet as opposed to tracking speed and distance?
Tom: Once again I was in close contact with my coach Allison Benton (AB Training Group) for the whole trip. We were very careful not to push over the edge, having said that, I think I was pretty close at points! I listened to my body more and made my training program a bit more flexible. I also wasn't afraid to take an impromptu rest day if needed!
Run247: You started the year with the unfortunate drop out in the Hong Kong 100. That must've been tough at the time but in hindsight was a great call.
Tom: It was a really difficult decision to make, and one I didn't take lightly! I struggled a bit after the race with motivation but with the strength of the training group and an awesome team around me I was back on my feet in no time and racing a couple of weeks after that.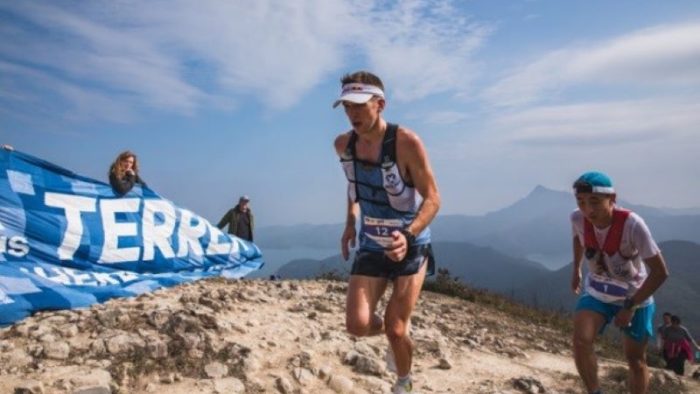 Run247: After that you focussed on some shorter, quicker races in the 10k and half-marathon distance before building up to Lake Sonoma 50 and a great 3rd place finish. Was that whole first half of the year, from building on speed and up to the 50mile distance, with Western States in mind?
Tom: Exactly, I wanted to improve my lactate threshold so I was comfortable when running at a faster pace. I think Western States is a very runnable race and I want to be feeling good for the last 20 miles and be able to run properly. Even when doing the 'speed training' (it's all relative!) I was still running 100 miles plus each week.
Run247: How long did you take off after Lake Sonoma 50? It seemed like you went out to Ethiopia quite soon afterwards.
Tom: I had a week in the UK where I chilled out and started to cross train and then went out to Ethiopia. I combined my acclimatisation week with another recover week.
Run247: There's obviously going to be a strong field at Western States, never mind the running of 100 miles, where do you rate your chances and what are you realistically targeting as being a successful race?
Tom: Honestly I have no idea! I have worked seriously hard in this training block and have got an awesome team out in the US, headed up by Si Bayliff who crewed me at CCC in 2018. I'm just going to be focussing on the process of the 100 miles and the outcome will look after itself. A successful race to me means crossing the finish line with a smile on my face!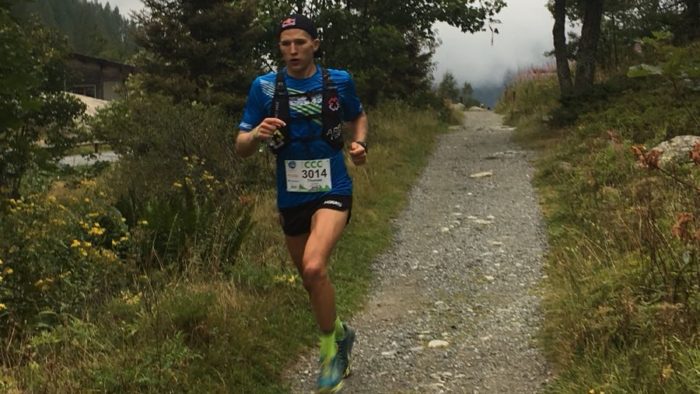 Run247: How has this year been for you being a part of the Adidas Terrex and Red Bull teams and associated with those brands?
Tom: I have been working really closely with Adidas Terrex and Red Bull on some very exciting projects. It has been a great transition out of the army and into professional sport. Having a close relationship with my partners is key and I know they have got my back!
Run247: What's next after Western States? I think I saw UTMB TDS had a TBC against it for you? And into next year and beyond what other challenges and races have you got in your sights?
Tom: Being completely honest, it depends how Western States goes! I have got some different options and some exciting plans for the end of the year which I will share soon!
Western States takes place on June 29th. Good luck Tom!
Header image copyright Adidas Terrex/Arete