The line-up for the CCC was incredible this year. It had the big names – such as Emilie Forsberg and Luis Alberto Hernando – but most of all it had so much depth. It was really a wide open competition and it certainly played out that way.
The race got underway at 8am on Friday morning and the weather got pretty hot quite quickly. Those long climbs like Grand Col Ferret must have been really hard for the runners in those conditions. The few sporadic showers in the afternoon and evening must have been a really welcome break.
The early stages of both the men's and women's races were really interesting. In the women's race Ragna Debats struck out for an early lead and then Amanda Basham, Emilie Forsberg, Brittany Peterson and Camille Bruyas were all within 20 minutes. But the men's race was even closer. Jiashing Chen was the early leader but he, Luis Alberto Hernando, Marco De Gasperi, Jiri Cipa and Thibaut Garriver all arrived at Champex Lac within 5 minutes of each other!
Brits Holly Page and Anna-Marie Watson were hovering just inside the top 20 for most of the morning. Apparently Holly suffered from a few stomach problems early on but she seemed to rally and began climbing the rankings in the afternoon and evening, while Anna-Marie maintained her place.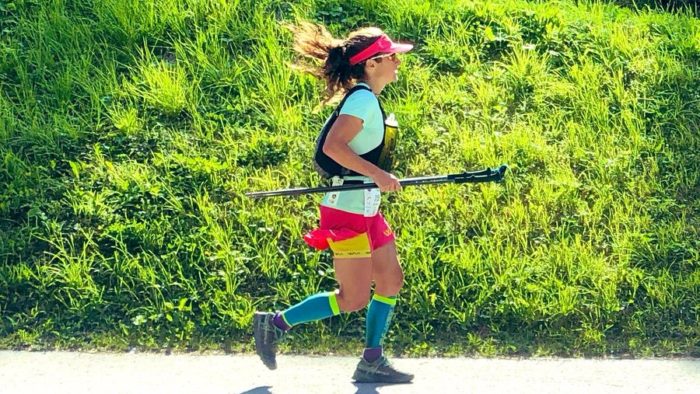 The race for the CCC podium really began at Champex Lac for both the men and women. Ragna Debats continued to lead the women's race, with Amanda Basham in second but the next few places were constantly changing. Emilie Forsberg withdrew at Trient (at about 70k) and Camille Bryas moved into third. Luis Alberto Hernando started to stretch his legs and move further into the lead, with Thibaut Garriver in second and Jiri Cipa in third, but they were all very close. This is how both the men's and women's races finished in the end.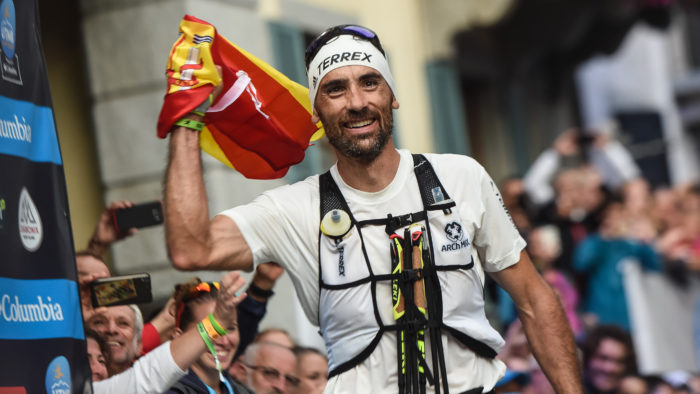 Holly Page continued to move up the places and had a really strong second half of the race, eventually finishing in 9th place. And fellow Brit Meryl Cooper had an absolutely storming second half and overtook and incredible 114 people (men and women) between Champex Lac and the finish to achieve 13th place. Anna-Marie Watson had a tough day out but managed to maintain her position and finished in 22nd place (3rd vet). All in all a pretty good day for the British women!
Finishers are continuing to come in for the CCC and at the time of writing there have been 546 DNFs, just showing how tough this race is. Congratulations to all who took part!