The 2023 edition of David Goggins' 4x4x48 Challenge is primed to go ahead in March as the iconic ultra marathon runner and endurance athlete leaves the grueling test "in your hands".
The ex-Navy SEAL first pioneered what has become an annual challenge in March 2020 to push himself physically and mentally, while also inspiring others to take on difficult tests.
The challenge mobilised thousands of people around the world and has become a focus for many charities as a way to raise funds through sponsorship of athletes.
It dares runners to complete 4 miles every 4 hours for 48 hours – just shy of two marathons in two days.
Call to action
Goggins, a top-100 Ultra-Trail du Mont-Blanc finisher in 2008, says this year's challenge is likely to take place at the end of March.
However, he explained on social media that he couldn't provide a specific date for the 2023 event amid a busy work schedule:
"The 2023 4x4x48 Challenge can be done whenever you choose to do it," he wrote.
"Unfortunately my schedule is extremely busy this year so I am looking at doing it at the end of March but can't commit to a specific date so am leaving it in your hands.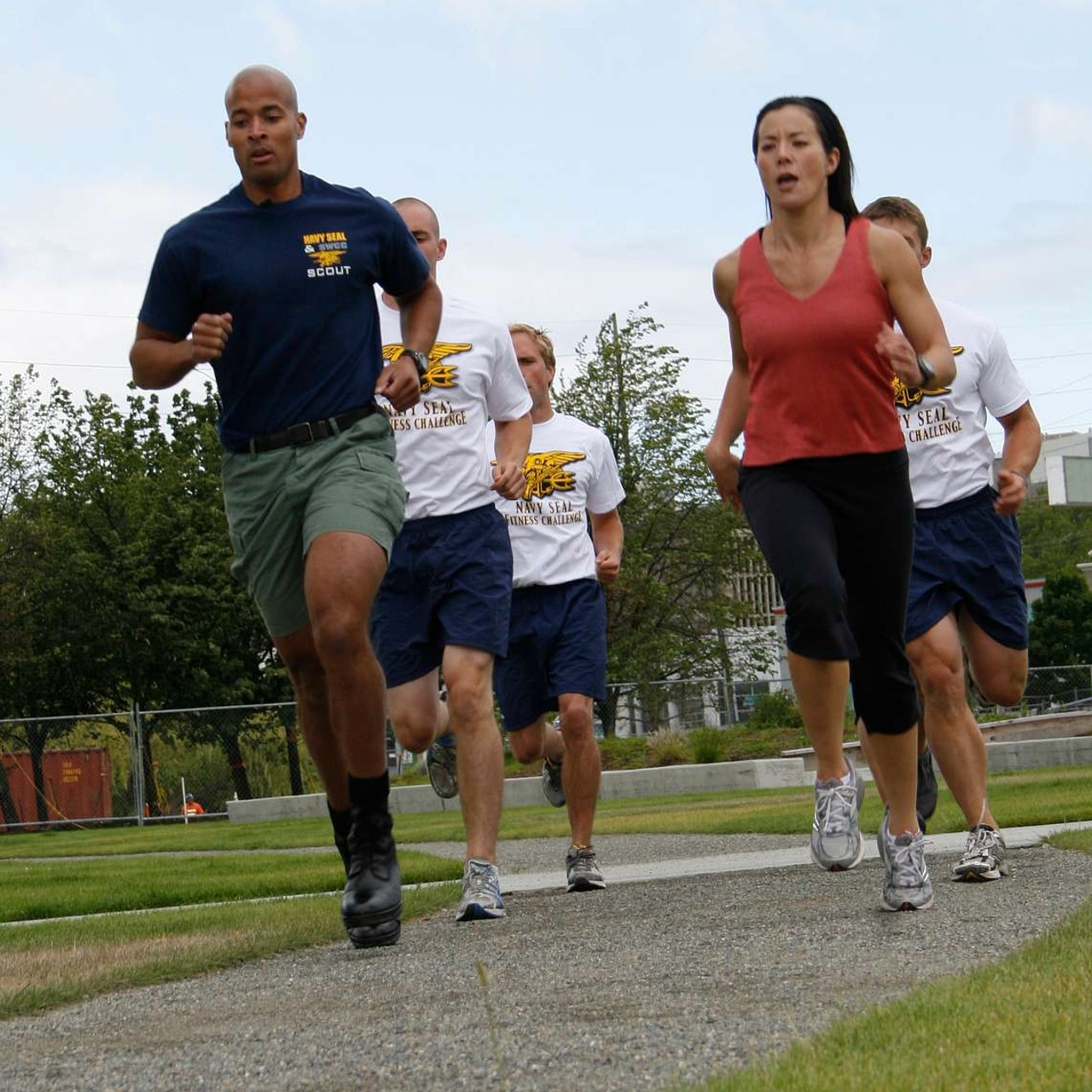 "I'm not sure when I'll get it done, but I will get it done. A lot of you are raising good money for foundations – continue that.
"As always, be smart, stay safe, take the necessary precautions and, more importantly, hold yourself accountable."
Last year, Goggins, who has finished on the podium at huge US events such as Badwater Ultramarathon and the Moab 240, travelled to several locations to run with those taking on the 4x4x48 Challenge.
He invited coordinated groups of runners in Las Vegas, San Francisco, Sacramento or Southern California to get in touch and participate.
Goggins also encourages those unable to run to take part – whether that be by jogging, walking, or replacing it with another form of exercise.