Mountain running is back at Giir di Mont this weekend with a double-header of racing. 
The Valsir Mountain Running World Cup returns to Premana in Italy after a three-year absence and with a new race added to the programme.
A strong international field, including reigning World Cup champion Joyce Njeru of Kenya and her compatriot Patrick Kipngeno, the leading men's light this year, will tackle Saturday's new uphill race.
This will be followed by the 28th edition of the main event on Sunday where another stacked line-up will be on show in the mountains to the west of Lake Como.
And with both races having Gold Status, this weekend could see a massive shake-up in the standings as the series moves towards its halfway point. 
Punishing finale
Saturday's Giir di Mont Uphill, which doubles up as the Italian championships, is a 9km route with more than 1,050m of ascent, starting in Premana and finishing at Alpe Solino. After a comparatively gentle start, the race bites back with 400m of climbing in its final 1.2km.
Sunday's traditional Giir di Mont is a 32km course, which starts and finishes in Premana and clocks up 2,400m of climbing, the most of any World Cup race this year.
On Saturday, the in-form Kipngeno will be joined by fellow Kenyans Philemon Kiriago, Geoffrey Ndungo, Lengen Lolkurraru and Eric Muthoni.
The men's field also includes World Championship medalists Raul Criado (Spain) and Marek Chrascina (Czech Republic), plus current and past European champions Sylvain Cachard (France) and Jacob Adkin (UK).
Ireland's Zak Hannah will look to feature, having just missed out on a European Championship medal, while European junior gold medalist Lukas Ehrle (Germany) heads the up-and-coming contingent. 
Quality-laden line-ups
In the women's race, Njeru will be joined by three further World Cup winners in Sarah McCormack (Ireland), Andrea Mayr (Austria) and Sarah Tunstall (UK).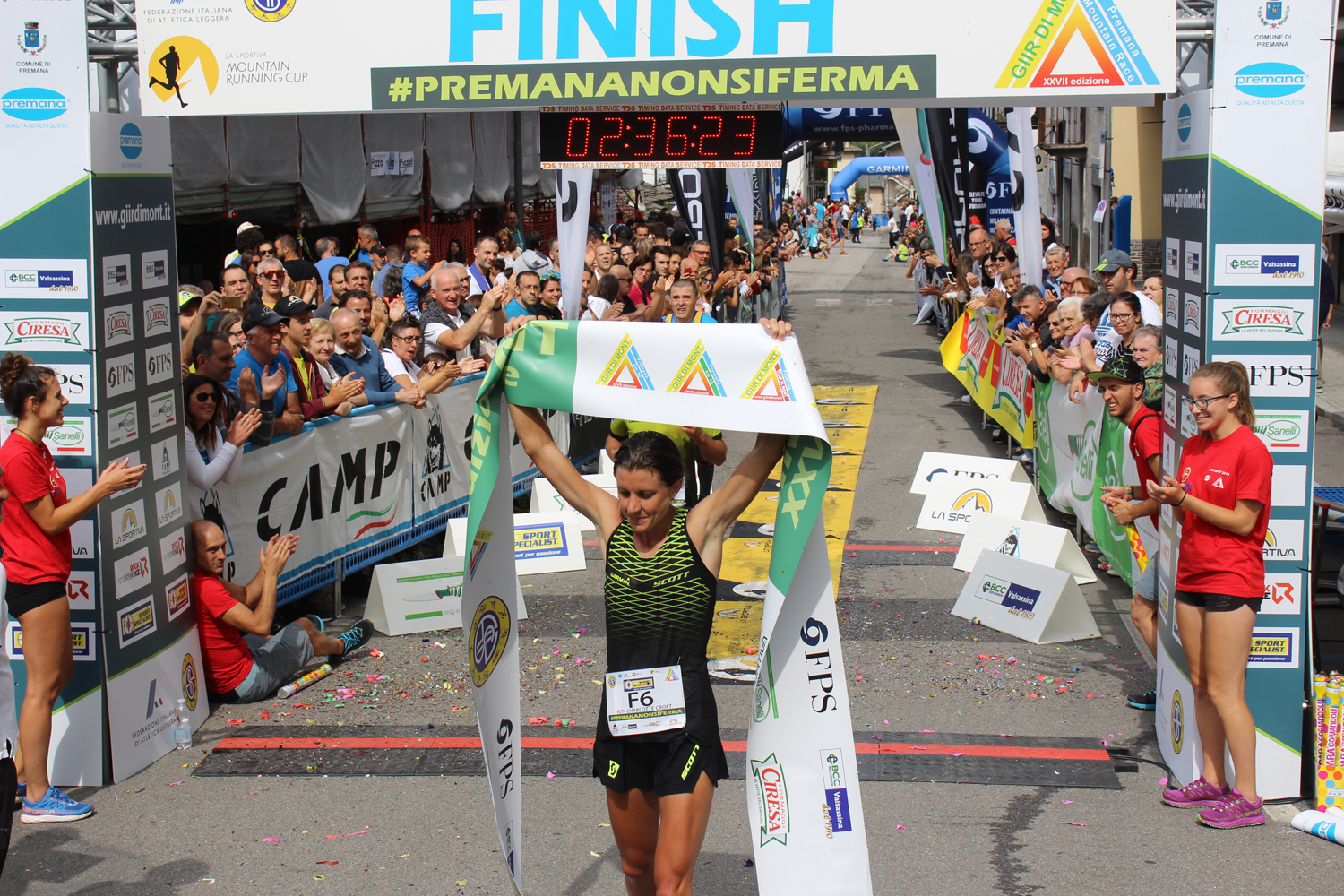 Two-time world champion Lucy Murigi (Kenya) and recent European medallists Scout Adkin (UK) and Madalina Florea (Romania) should also be in the mix.  
Italian men's contenders for Saturday's curtain raiser include European uphill champion Cesare Maestri and Xavier Chevrier, who won his country's Up and Down title at Gazzaniga in June.
Francesca Ghelfi, who won the Up and Down championship and last's year's long-distance title, and World and European medalist Alice Gaggi are expected to lead the Italian women's challenge.  
Murigi doubling up
Murigi will also race on Sunday where her rivals will include Ingrid Mutter (Romania), the 2016 Giir di Mont winner, and Fabiola Conti (Italy), who has shown strong long-distance form this year.
Her fellow Italians Martina Bilora and Chiara Giovando both come into the race on great form after recent wins at Resegup and Aosta-Becca di Nona respectively.
American Hilary Gerardi, winner of Trofeo Kima in 2018, will be right at home on the course's steepest, roughest sections.
The main men's race features former winners Petro Mamu (Eritrea), Ionuț Zincă (Romania) and Ricardo Mejía (Mexico).
Italian pair Martin Dematteis and Daniel Antonioli will hope to build on their previous best finishes of sixth and third respectively.
Criado, Lolkurraru and Muthomi will all hope there is something left in their legs as they attempt the double.
Local runners Lorenzo Beltrami, Andrea Rota and Mattia Gianola have all had recent results which indicate they could be a factor here.
Started in the early 1960s, and briefly revived in the 1980s, Giir di Mont was resurrected for good in 1999 and hosted the World Mountain Running Long Distance Championship in 2017.
As well as Mejía, previous winners in Premana include Kilian Jornet and Marc Lauenstein, Kasie Enman, Laetitia Roux and Ruth Croft.