Starting at 4am local time on Saturday, February 11th, the Tarawera Ultramarathon by UTMB 100 miler (TUMMiler) has attracted an impressive field of elite athletes to New Zealand this weekend.
In the men's field, Zach Miller of the USA will up against home favourites Doug Moore and Simon Cochrane, with Dutch standout Ragna Debats looking to take down Kiwi Katie Miller and Lucy Bartholomew of Australia.
"Qualifying for UTMB is the main reason I'm here"
Zach Miller, who hails from Pennsylvania in the States, will hope he can secure an early ticket to the UTMB after finishing an incredible 5th place at last year's event just behind compatriot Jim Walmsley.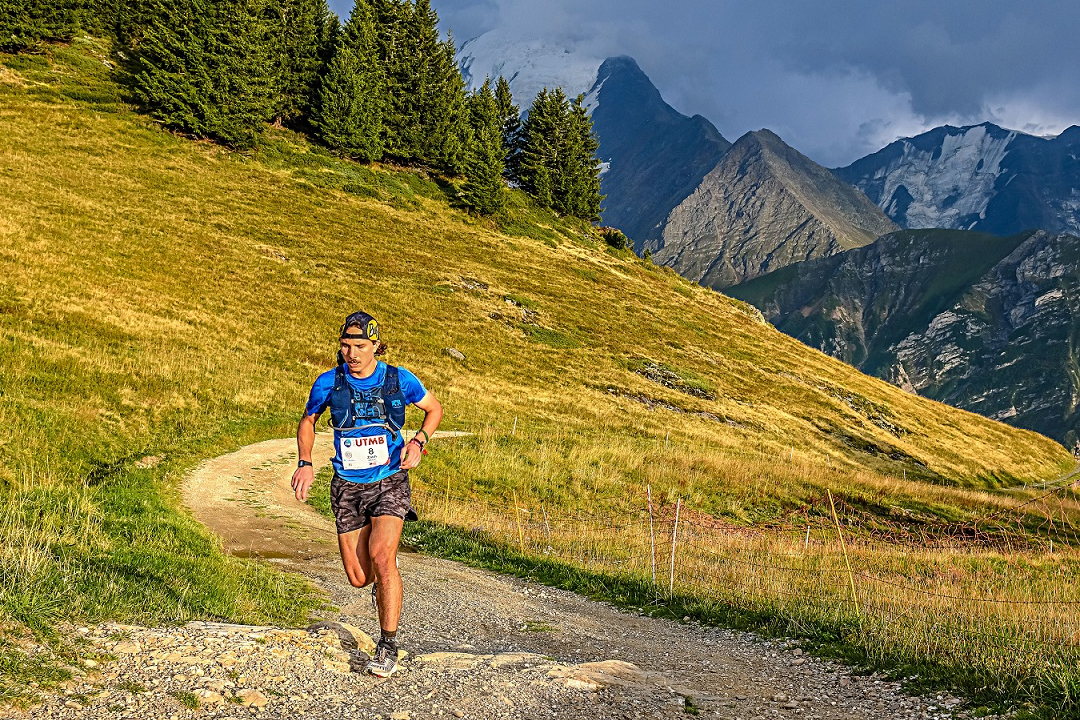 In Tarawera, the top three male and female finishers in the TUMMiler will qualify for the UTMB World Series Finals in Chamonix.
"Qualifying for UTMB is the main reason I'm here" admitted Miller, adding "I have known about TUM for a while and though it looks like a great event, I probably haven't raced it yet largely because I normally don't compete in ultramarathons this time of year".
"However, this year I am trying to qualify for UTMB, and I would like to try and do it sooner rather than later so I have more freedom in my schedule the rest of the year".
"I would like to try for the win, manage myself well, and put down a strong effort. I would also like to leave with a ticket to UTMB, meaning a top three finish".
Whilst the American may be the biggest name in the field, he will have a tough time against Kiwi Doug Moore, who hails from Gisborne and will be racing his 9th Tarawera ultramarathon, after finishing a career high 2nd place the last time the event ran in 2021.
"I'm feeling good and positive about this year's TUM" said Moore, adding that whilst "Chances of going better this year may be slim", he would "love to go better".
"I love running. I do it as a hobby and for fitness. I'm not a pro, I work a hard job as a builder for 45-50 hours a week. If I win the miler it would be amazing to show that the smaller runners who don't have the massive followers and sponsors can still be competitive".
Alongside Moore, fellow Kiwi Simon Cochrane, who finished 3rd at IRONMAN 70.3 New Zealand in December, will also be flying the flag for the host nation on his TUMMiler debut.
Debate the standout amongst the women's field
In the women's field, Ragna Debat of the Netherlands is the one to watch, as she makes her debut in Tarawera after a mixed 2022 which involved as many wins as it did DNF's.
If the Dutchwoman, who trains in Spain, can find the form which saw her win the World Trail Running Championships in 2018, however, she could punch her ticket to UTMB very early on in the season.
Alongside her, Kiwi Katie Wright, the reigning TUMMiler champion, will make it a tough battle for the win, as will Australian Lucy Bartholomew, who won the TUM 62km title in 2018.
Bartholomew, who also finished 3rd at Western States in 2018, is taking her Dad's bib, but will be hoping for a good result.
"I'm really excited, I took this race because my dad was actually signed up for it, so he then got into Western States and we had an entry to spare in the Bartholomew family, so I think I'll either be thanking him or hating him out there, but I'm really looking forward to doing the 100-miles and earning a pounamu and just sharing the course with everybody."
For Wright, the defending champion, the race is all about qualifying for the UTMB, with the Kiwi not putting any pressure on herself to replicate her 2021 performance.
"The line-up for the TUMMiler this year is looking the most competitive it's ever been. I'm hugely excited to line up with some incredible runners and hopefully have a great day of racing out there. Getting onto the podium would be a huge achievement."
Reminiscing on her past performances on the event, Wright, who also finished 2nd in 2019 at the TUMMiler, is confident her knowledge of the course will be a huge asset.
"I went into 2019 with no idea what to expect other than a firm belief I could run under 24 hours and accepting nothing less. Having been successful previously with extra training, prep, and a great team, I had the confidence lining up in 2021 to believe I could go faster. Knowing the course and having so many friendly and familiar faces around also really helped particularly in the second half of the race."
To keep up to date with the live tracking or find out more on the event, click here.