James Nobles and Lisa Watson have clinched wins in this year's Montane Dragon's Back Race.
Nobles claimed the men's title after defending champion Simon Roberts was forced to retire on Day Five, while a dominant display from Watson in the women's edition saw her become the first person to win the race twice.
Dragon's Back Race Results
Having ended the first four days in the top three, Nobles took the lead on Day Four and retained the position through Day Five and Day Six to complete the 380km ultra in 50:40:23.
Chris Cope had been in control during the early stages but was hampered by an injury late on and dropped out of contention.
With Welshman Roberts pulling out due to severe tendonitis, the podium spots were up for grabs over the final two days and David Jackson's solid end to the race saw him take second in 52:29:31.
Lee Parker didn't break into the top four until the final day, but his consistent pace gave him the platform snatch third in 53:22:56.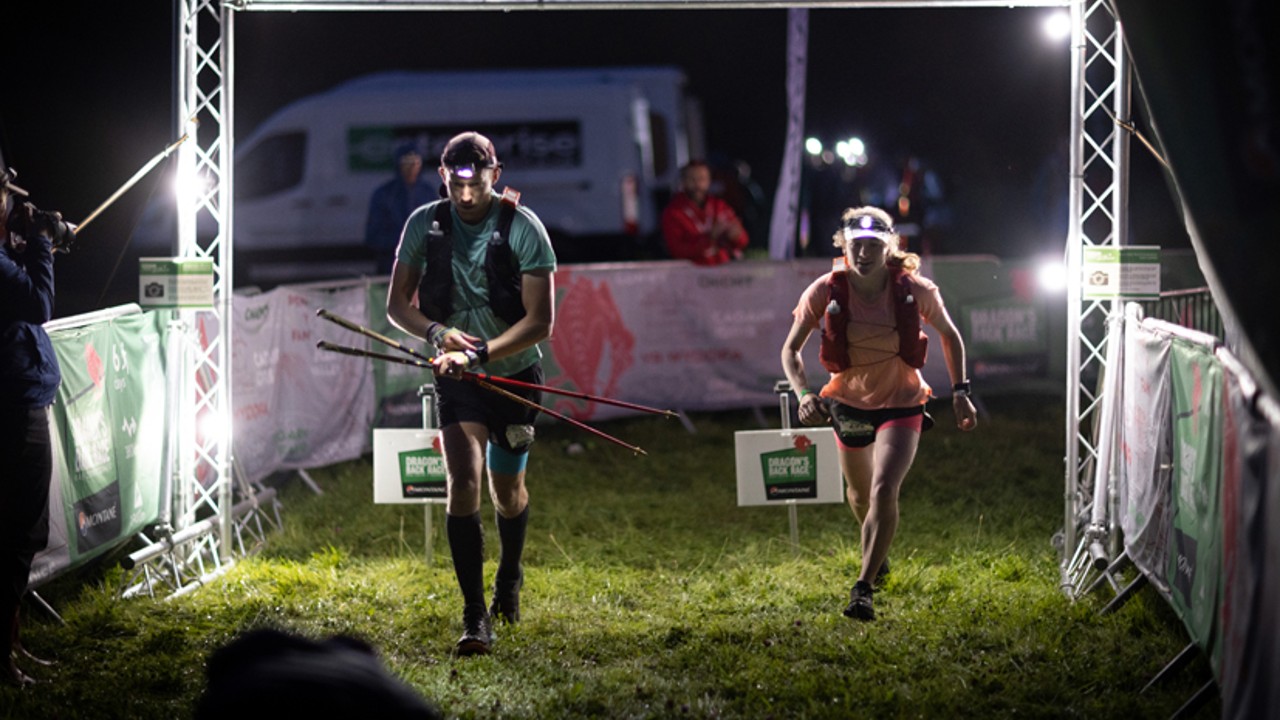 "I can't believe it," Nobles said. "It was one hell of a week. I stuck with my game plan and somehow it's paid off.
"I believed that I could do it, but I had no idea whether or not it would happen.
I am absolutely over the moon and I don't think much beats right now. Coming in here and seeing everybody is so good."
Meanwhile, Watson was in charge of the women's race from Day One, extending her lead by a few hours each day as she stormed to a win in 53:46:22.
Double delight
"It's a really good feeling now that it's done," she said. "Genuinely, I've really enjoyed pretty much all of the race and there have only been a couple of low moments.
"I was smiling ear to ear from start to finish so that was great. I love this race."
Final standings
Top three male runners overall:
James Nobles – 50:40:23
David Jackson – 52:29:31
Lee Parker – 53:22:56.
Top three female runners overall:
Lisa Watson – 53:46:22 (fourth in the overall race standings)
Bridget Glaister – 65:58:52
Victoria Morris – 69:34:41.
Full results available here