James Nobles has taken the lead in the Montane Dragon's Back Race after a dramatic Day Five that saw defending champion Simon Roberts pull out while leading the race.
Roberts had come through strongly on Day Four to take the lead from Chris Cope, who had dominated from the start of the race.
He looked to be running well despite the extremely wet weather that dominated much of the 70km stage that featured the Black Mountain and the Brecon Beacons, including Pen y Fan, the highest mountain in South Wales. But severe tendonitis forced the Welsh runner to retire.
Nobles under no illusions
Nobles, who finished fastest runner of the day with a time of 9:38:29 and now leads the race, is under no illusions about the challenge he faces on the final leg.
"That was a really hard day. It's not signed and sealed until we get to Cardiff," he said.
Still struggling with an injury, Cope slowed significantly (11:48:31) and is now sitting in second place. David Jackson moved up into third place with a strong run (9:54:43).
Watson continues to impress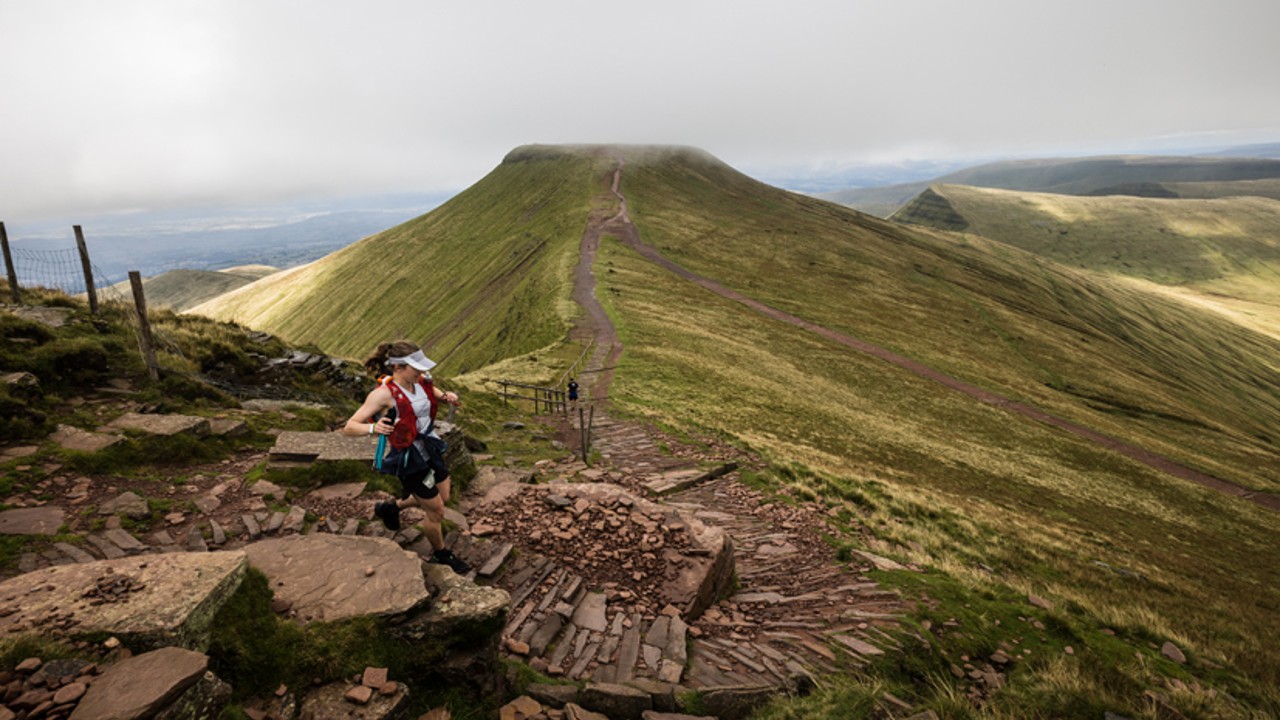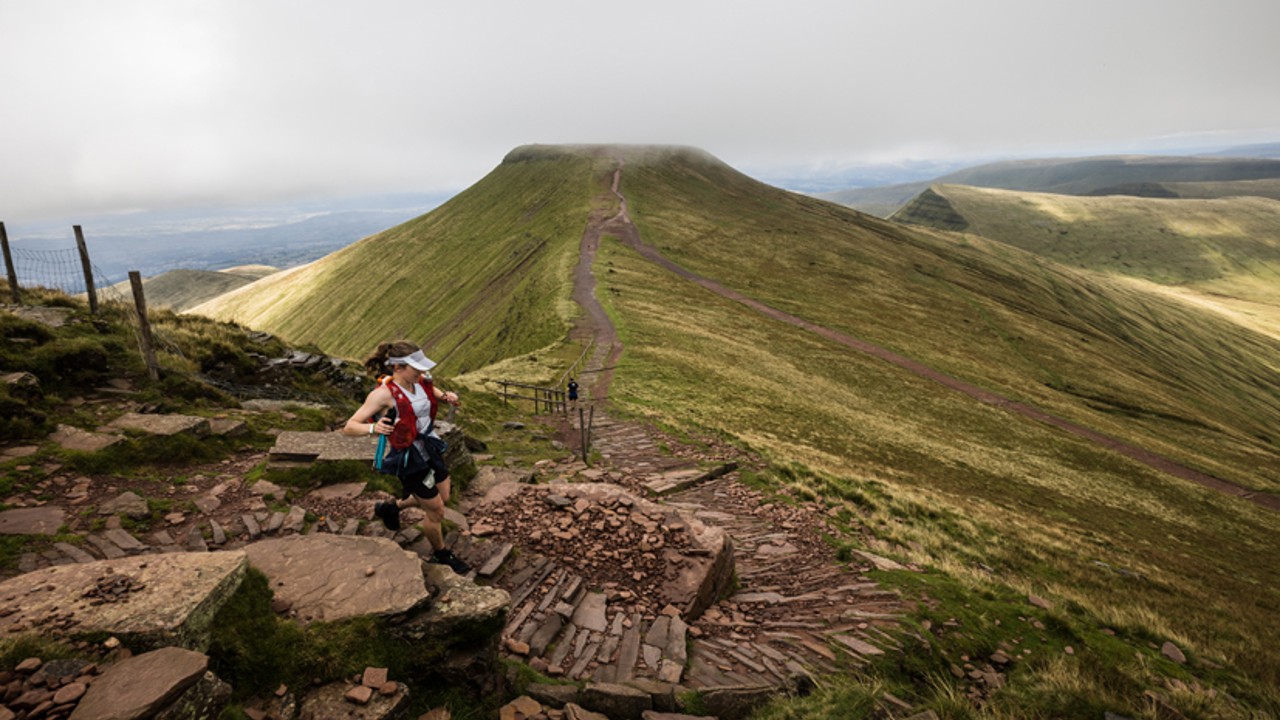 In the women's race, Lisa Watson continued to impress and extended her already big lead.
Her time of 10:20:05 was the fourth fastest overall on the day and she now sits in sixth place. Bridget Glaister consolidated second place in the women's field in 12:11:41, ahead of Victoria Morris (13:33:25).
Watson is poised to be the first person to win two Dragon's Back Races.
The final leg will see the runners cover 63km and 1,300m of ascent before the finishing line in Cardiff, which will now be in Bute Park following the passing of Her Majesty The Queen.
Standings after Stage Five
Top three male runners overall:
1. James Nobles – 43:53:39
2. David Jackson – 45:27:54
3. Lee Parker – 46:26:21.
Top three female runners overall:
1. Lisa Watson – 46:46:24
2. Bridget Glaister – 57:25:04
3. Victoria Morris – 59:26:27.
You can track the runners live HERE.
You can view the standings HERE.