Chris Cope leads the men's race while 2019 winner Lisa Watson is over an hour ahead of her nearest competitor in the women's category after the first stage of the 2022 Montane Dragon's Back Race.
The first stage saw runners make the journey from the start point at Conwy Castle to Gwastadanas, a journey of 49km and with 3,800m of ascension.
Race leader Cope is a Type 1 diabetic and has to monitor his blood sugar levels as he races. He ended the day over 25 minutes ahead of current second-place athlete James Nobles. 
Testing start for Roberts
Last year's winner, Simon Roberts finished the day in third place, three minutes behind Nobles. He had led until the eighth stage at the top of Tryfan.  
Roberts had a fall at Crib Goch, an extremely thin ridge, cutting his knee open. The wound was still visible when he crossed the finish line yesterday.
Watson led the women's race from start to finish on the first day, also finishing as eighth overall. Helen Brown followed her in second, with Victoria Morris 13 minutes behind her in third.
As well as winning the Dragon's Back Race in 2019, Watson won the 2022 SILVA Northern Traverse in April, breaking the previous women's record with a time of 52:52:57, finishing over two hours ahead of second-place.
The race leaders left the Day 2 start last and will journey to the finish at Vanner Farm Campsite just outside Llanelltyd.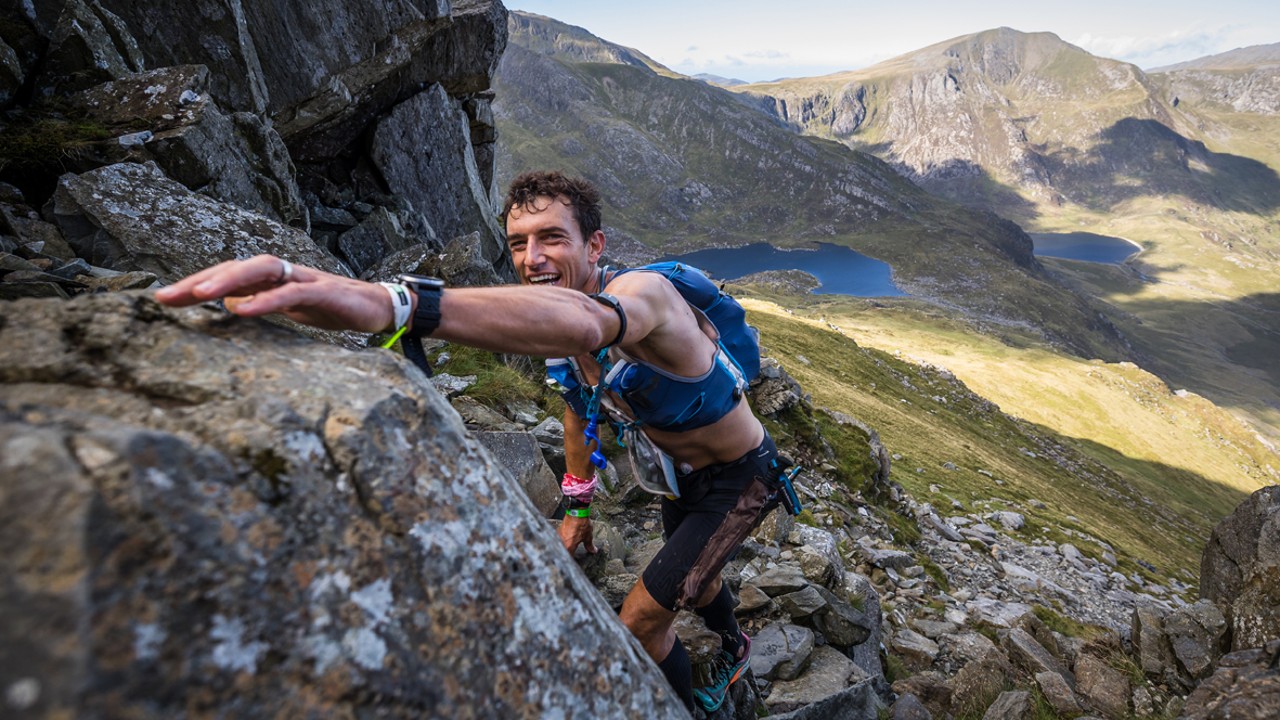 You can track the runners live HERE.