We've featured the race previously and the fourth edition of this 170 km mountain ultra marathon will take place at the beginning of September, presented by endurance athlete Lizzy Hawker. The Ultra Tour Monte Rosa encircles Europe's largest mountain massif on the Swiss-Italian border on the Tour de Monte Rosa long distance trail.

The non-stop ultra tour of Monte Rosa is accompanied by a stage race over four days. A sister race 'Three Passes Ultra' covers 100 km from Gressoney-la-Trinité to Grächen, with 6,300m of elevation change, crossing Passo Turlo and Passo Monte Moro.

"The race is beautiful, it is personal, not too many people," said Corinne Kagerer, Swiss winner of the
shortened 170 km Ultra Tour in 2019 . The male winner, Damian Hall from the UK said, " UTMR has more
climb, more technical terrain, more altitude, more glacier crossings and more beauty than UTMB. I'll definitely
be back. "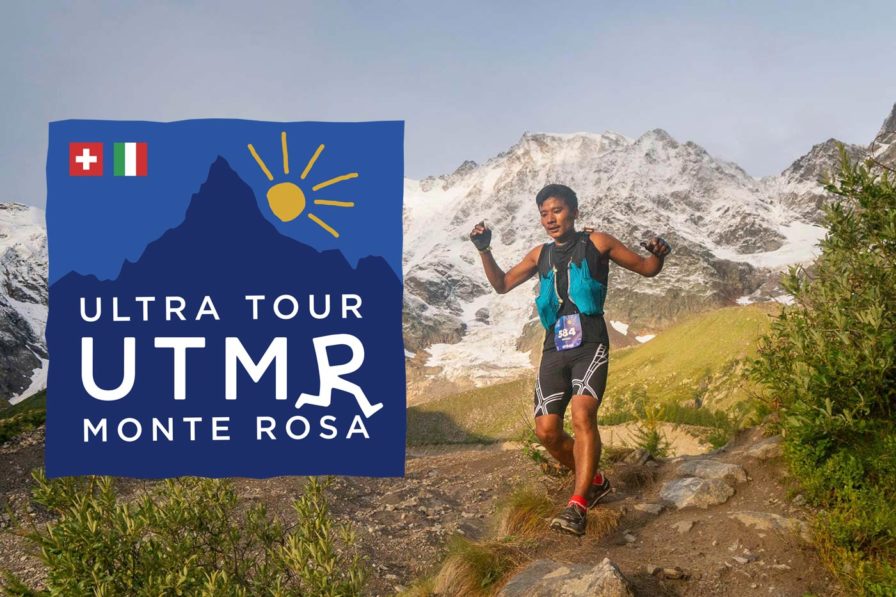 Hawker says, "UTMR aims to give an authentic mountain race experience, but with an intimate feel. We start
and finish in a small mountainside village and bibs are limited, so it's easy for runners to meet each other as
well as to have time alone on the mountain, which is sometimes difficult in more commercial races."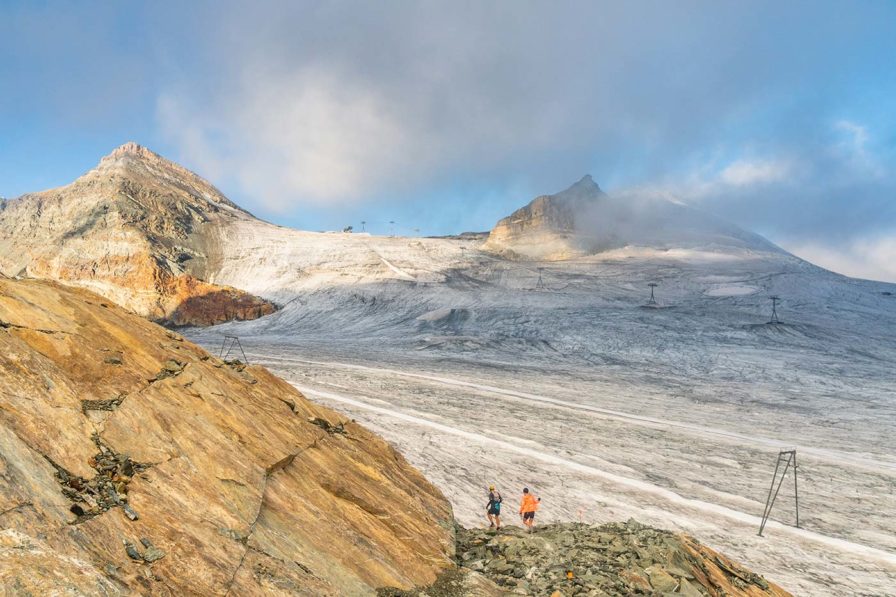 Why another ultra? " This is the race I wanted to race", says Lizzy Hawker, an endurance athlete and five-time
winner of the Ultra Trail du Mont Blanc. "I trained here for the UTMB. I love this route – it's bold, very beautiful
and definitely brutal," says Hawker, "While the length is almost the same, the results prove that it's at least 20
to 30 percent harder than the UTMB."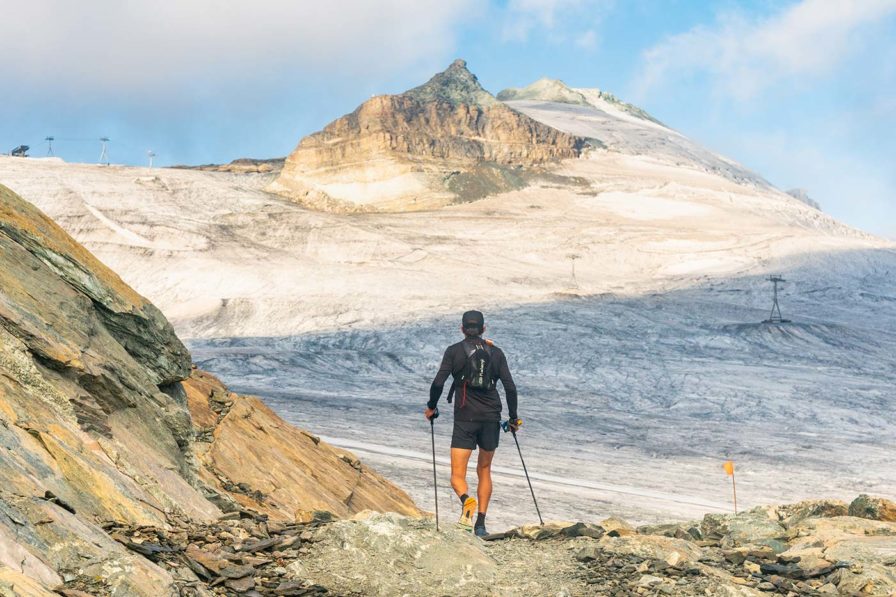 Distance
Route
Ultra
4 – Stages
 100 km – D+ 6,400m
Gressoney, Italy to Grächen,
Switzerland
 Starts 4 th  Sept
[350 places only]
 170 km – D+
11,200m
 Grächen to Grächen
 Starts 3 rd  Sept
[250 places only]
 Starts 2 nd  Sept
[350 places only]
Registration for the 2020 races are open with places limited to 350 for the ultras and 250 for the stage race at their website here.