If you watch big marathons or perhaps the World Athletics Championships on TV, do you ever find yourself wishing that GB and Ireland had more athletes vying for the gold medals? Well, there is a running event where GB and Ireland runners are leading the world. They've won the men's and women's World Cup titles this year and they're beating Kenyans every weekend. It's mountain running.
Mountain running as a discipline is hard to define neatly but it obviously usually involves running in mountain areas (though not always – last weekend's World Masters Champs took place on the coast in Italy) and it has a significant amount of ascent (and sometimes descent). The races will be hard and they will be lung-busting. They're generally shorter, though there is a long distance category. The key events which make up the World Cup and international competitions like the World Mountain Running Championships are governed by the World Mountain Running Association, which is under patronage of the IAAF.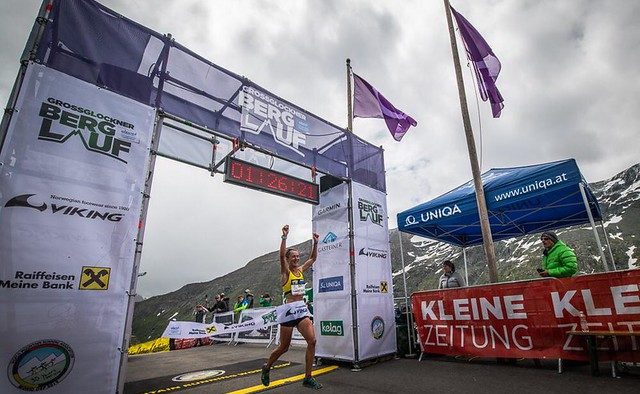 Rather than get bogged down in definitions it's easier to take a look at the races. The 2019 World Cup included the Annecy Maxi-Race short race, the Broken Arrow Skyrace, Grossglockner Berglauf, the Snowdon International Mountain Race, Sierre Zinal, Drei Zinnen and the Smarna Gora race. Anybody can take part in the races, but those athletes finishing in the top 25 receive a diminishing number of World Cup points. Athletes' top 6 results in the 7 races count towards the World Cup rankings.
British and Irish runners are a huge force in the World Cup at the moment. Ireland's Sarah McCormack (in our header image) and Scot Andrew Douglas (below) have secured the World Cup titles, even with one race remaining. And there's huge depth too. Sarah Tunstall is currently in second place in the women's competition, Emma Clayton is fourth, Louise Mercer fifth and Charlotte Morgan in sixth. Zak Hanna of Ireland is currently in fifth for the men but a good result in Smarna Gora could still see him finish third. GB and Ireland athletes may not have the big mountains of their fellow competitors in Italy, Switzerland and France, but they excel at the hard uphills and the technical descents.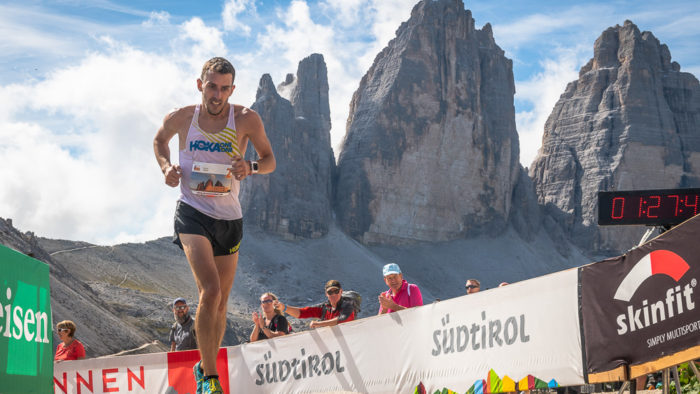 And that's just the World Cup. Other WMRA events this year (see the full calendar) have included the International Under 18 Mountain Running Cup, the World Masters Mountain Running Championships and the forthcoming World Mountain Running Championships and World Long Distance Mountain Running Championships in Argentina, which promises to be really exciting. In addition there a number of WMRA partner races and championships. British and Irish runners are doing really well at all levels and with the International Under 18 Mountain Running Cup coming to Cumbria (Ambleside) next year it will hopefully help to inspire younger runners.
We hear a lot about ultra races which take place in the mountains – UTMB, Lavaredo, Glen Coe Skyline – but we hear less about the shorter races. Yet in Europe the support for these events is huge! It would be great to see these athletes, who are the best in the world, being recognised for it. With strong juniors coming through and a strong tradition of fell and hill running in the UK and Ireland, we will hopefully continue to be at the top of the sport for many years. We'll certainly keep reporting on mountain running events as much as possible. Next up, Smarna Gora on the 12th October, then the World Champs and World Long Distance Champs on November 15th and 16th.