It was a huge weekend for international races, with Western States, Lavaredo and Mont Blanc Marathon, to name a few of the biggies. We had some notable British success, which we wanted to highlight.
Western States
Let's start over in Squaw Valley. While the European races were enduring horribly warm temperatures it was oddly cool in California but this year's race was as hotly contested as ever. Both reigning champions – Jim Walmsley and Courtney Dauwalter were back – as were many previous top 10 finishers. It was a really exciting line-up and a race which was really wide open.
In the men's race Jim Walmsley started uncharacteristically conservatively, before moving ahead to dominate in the middle and later stages of the race. He ended up breaking his own course record to win in 14.09. Jared Hazen finished in 2nd place, bettering the 3rd place he achieved in 2015. Brit Tom Evans was running his first Western States and indeed first 100 miler but we all expected a lot of him, due to his track record at the 2018 CCC (1st place) and World Trail Champs (3rd). He certainly delivered, hovering around 3rd/4th/5th all day and finishing in a fantastic 3rd place in an even more impressive 14.59. It will be really exciting to see what he can do in subsequent 100 milers.
Brits Ian Sharman and Paul Giblin finished in 15th and 16th.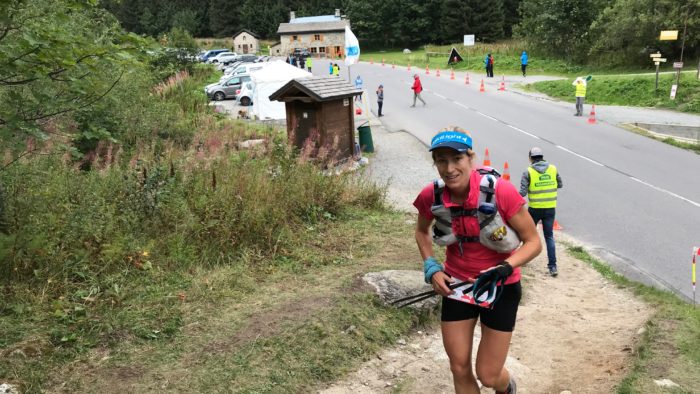 In the women's race it looked like Courtney Dauwalter might repeat her success of last year, but she was forced to DNF due to injury. This left Clare Gallagher in the lead, which she held onto to win in 17.23. Brittany Peterson was 2nd and Kaci Lickteig 3rd. Beth Pascall was flying the flag for the UK and she had an incredible race, moving up through the top 10 during the course of the day to finish in 4th place in 18.06. What a fantastic result for somebody who trains around her very busy day job as a doctor.
Lavaredo Ultra Trail
It was the 13th edition of Lavaredo Ultra Trail and this first one for new sponsors La Sportiva was an incredibly warm one! The conditions must have been very tough for the runners. Tim Tollefson won the men's race, with Jiasheng Shen in 2nd and Sam McCutcheon in 3rd. Brit Harry Jones followed up an impressive string of recent results, including 8th place at last year's CCC and 3rd at this year's Tarawera, to finish in 7th place.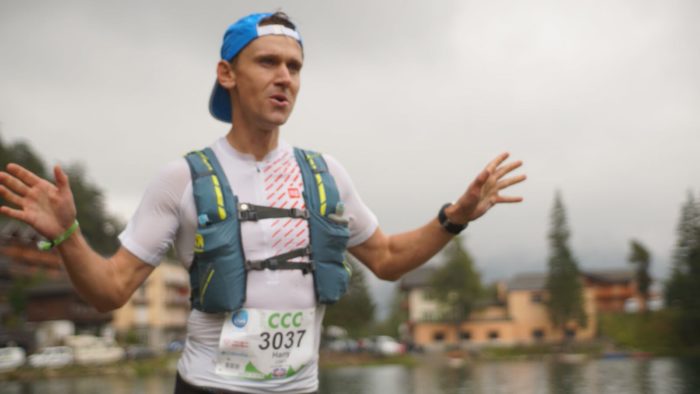 Kathrin Gotz won the women's race, with Audrey Tanguy 2nd and Francesca Pretto 3rd. British women also had great success in the race, with 2 in the top 10. Anna-Marie Watson, who clearly fares well in the heat, having finished 2nd at MDS and 1st at the inaugural Oman by UTMB, had a great race to finish in 8th place. Sophie Grant also achieved a brilliant 9th place, improving on her time from last year's race by almost an hour. It was just fantastic to see 2 British women on the podium. Rachel Normand also had a great result, finishing in 15th place. She's previously finished 2nd in the Lakeland 50 and won the Highland Fling, as well as finishing in the top 20 at Transvulcania this year, which was probably good practice for the heat of Lavaredo!
I went into @LavaredoUT with no expectations I stuck to my plan and started slow with the aim to enjoy a day out in the mountains so I'm over the moon to be up here with these amazing ladies.
Huge thanks to everyone who supports and cheers me through these races you're the BEST! pic.twitter.com/kgC9R4BARc

— Sophie Grant (@SophieAmyGrant) June 30, 2019
Mont Blanc Marathon
This race was also affected by the heat, so it was a tough day out there for all the runners. But a nice one for marshals and supporters:
I've definitely helped at less scenic aid stations than this one before! What a gorgeous day and a stunning spot. #montblancmarathon #chamonix pic.twitter.com/7fbo9X48xX

— Jon Fielden (@JonFielden) June 30, 2019
The women's marathon was won by Ruth Croft, with Silvia Rampazzo in 2nd and Eli Anne Dvergsdal in 3rd. In the men's race David Magnini took the win, with Nadir Magnet in 2nd and Bartlomiej Przedwojewski in 3rd. But it was in the VK where the Brits excelled this year! It was a British 1 -2 in the men's VK, with Jacob Adkin winning and Joseph Morwood 2nd. Hannah Russell took 8th place in the women's, with Clare Prosser right behind her.