This weekend sees the return of Western States 100 mile Endurance Run, the world's oldest and arguably the most iconic 100 mile race. Starting in Squaw Valley, California, at the 1960 Winter Olympics village and ending, you guessed it – 100 miles away, in Auburn. Following the Western States Trail, runners will battle the mountainous terrain of Emigrant Pass and Granite Chief Wilderness, navigate the canyons of California gold country and cross the ice cold waters of the American River. They'll climb a touch over 18,000ft and descend 23,000ft but don't be fooled into thinking that net elevation loss (it's technically downhill right?) makes it easier by any stretch of the imagination.
Temperatures can range anywhere from 50°F and snow on higher ground up to 101+°F and oven-like conditions down in the canyons. The majority of runners will be running for 20+ hours, some might sneak in between the 17-19 hour mark and one might even get close to 14 hours but only if his name's Jim Walmsley. Finally let's not forget the primary, almost impossible, factor that the runners will have to overcome if they want to even think about crossing the finish line; they'll be running 100 miles.
Here we take a look at just some of the runners who'll be toeing the line this Saturday at 5am PDT (that's 1pm in the UK) in Squaw Valley, each one hoping against hope that their weeks and months of training and race plans will enable them finish comfortably in time to see Sunday roll around.
The defending champs
Both men's and women's winners from last year are returning to defend their crowns again this time around. Unfortunately for the rest of the 2019 field both of them have had an equally stellar intervening 12 months since they packed up their cougar trophies and departed Auburn last June and both seem to be coming into this year in tip-top shape.
Overlooking Jim Walmsley's DNF at UTMB in September, he then went on to run an Olympic qualifying standard time at the Houston Half Marathon, 64 minutes on the nose, then followed that up with wins at the HK Fast100 and Nine Trails 35 miler. He then rounded off the first half of 2019 by setting a new world record for 50 miles by running 4:50:08 at the Hoka One One Project Carbon X event in May. I think it's a pretty safe bet to say that in the back of his mind Walmsley will be dreaming big and that means one thing and one thing only – chasing down his own 14:30:04 course record time from last year.
The only thing longer than Courtney Dauwalter's trademark basketball shorts is the average distance of races she enters and routinely wins. Since her win at WSER 2018 in 17:27:00 Dauwalter has gone on to run some big distances with some impressive finishes. In August 2018 she ran a 50 miler followed by 50k one week apart and finished first female in both and winning the 50k overall. Then in early September she finished an agonisingly close overall 2nd (1st female obviously) at the Tahoe 200 mile endurance run. After leading for nearly the entire race she was caught in the closing miles and eventually finished in 49:54:36. That mammoth race was followed in the October by finishing overall 2nd (1st fema…I don't have to keep saying this now surely. I think we'll accept that this is always the case when Courtney races) at Big Backyard Ultra – a last man standing race where runners have to complete a 4 mile loop every hour within the hour and just keep going until they can run no more. Courtney ran a total of 279 miles. Now into 2019 and Dauwalter has raced the Tarawera 100k in Feb, 8th overall and Behind the Rocks 50 Miler in March finishing 1st overall.
Brits abroad
Ian Sharman has ran WS100 every year for the past nine years and every year has finished in the top 10! That looks a little something like this back-to-back-to-back- back-to-back-to-back-back-to-back-to-back top 10's. That's a sure fire way to make sure you keep getting invited back the following year. But what it means is Ian Sharman is going for 10 in 10 from his first 10 attempts and that's never been done at Western States, in fact I'd be surprised if that's been done anywhere very often. His fastest time was in 2014 when he finished in 15:47. Quite a serious shoulder injury in August 2018 meant he spent a lot of the end of the year rehabbing that before running in the Brazos Bend 100 50 Mile race and winning.
Paul Giblin is very much in the Sharman mould of just knowing how to run WS Trail. The Scotsman has finished 9th for the past 2 years and 5th 2016 with a time of 16:53:20. I hope that after the weekend we will be able to say that Sharman and Giblin will be looking forward to WSER 2020 after another top 10 finish each.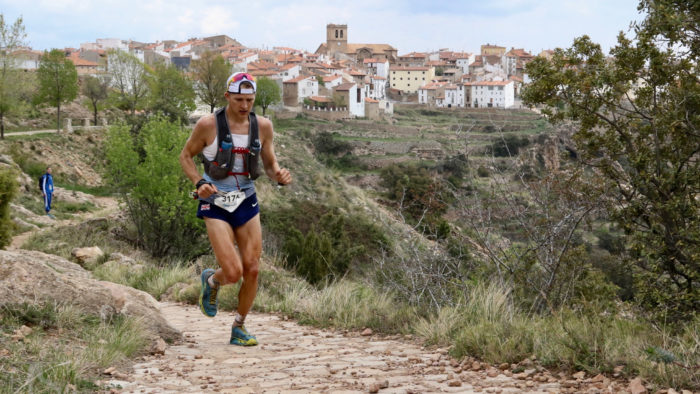 Now from two Brits who know the course well, have succeeded in the past and have competed in the 100 mile distance for a number of years to one who is running 100 miles for the very first time in his life. Tom Evans. Interestingly, for his lack of experience over the distance itself both his running ability and savvy race planning which have been on show in his 3rd place at the 2018 Trail World Championships, 1st at CCC 2018 and his recent 3rd place finish at Lake Sonoma 50, will be more than enough to see him finish very well in his debut 100 miles. He recently spent a long training block in Ethiopia, which he talked about in this interview with us.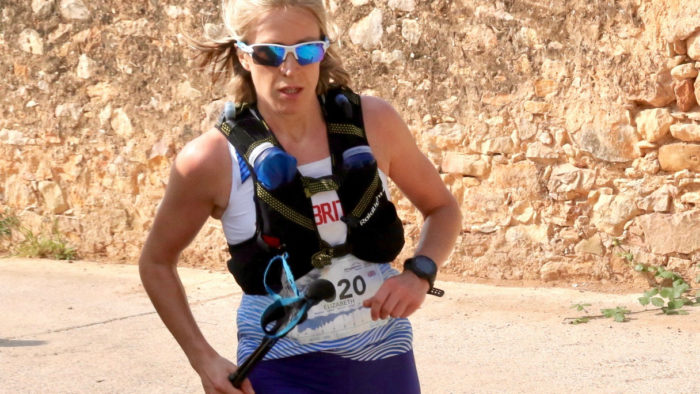 Flying the flag for the British women will be Beth Pascall. Like Tom it's her first time at Western States but her running resume to date points to a potentially fascinating outcome. No stranger to the 100 mile distance Beth finished 4th at the 2018 UTMB and 2nd in 2014 and 1st (4th overall) in 2016 at the Lakeland 100 miler. She also finished 1st (3rd overall) at the 2016 Montane Spine Race and 2nd (4th overall) at the 2015 Dragon's Back Race. She hasn't done a great deal of racing this year but her last significant outing was a 4th place finish at Transgrancanaria 125K in February.
Other runners to watch
The 2017 winner, South African Ryan Sandes, is back! He first ran WS100 in 2012, finishing 2nd and also finished 5th in 2014.
Camille Herron – despite being seemingly unbeatable (and setting impressive records) over the last couple of years, a Western States finish has so far eluded her. Could this be the year and if so, could she win it?
Mark Hammond has finished third twice at WSER, with a best time of 16:08 in 2018.
Kaytlyn Gerbin finished 2nd last year with a time of 18:40. This took an incredible 2 hours off her time from the previous year, when she finished 4th.
Jeff Browning finished 5th at Western States last year and then won Hardrock 100.
Camelia Mayfield finished 7th last year in her first WS (and first 100 miler) with a time of 19:46.
Spaniard Jordi Gamito has placed well at UTMB and MIUT over the last few years and could definitely be up there.
Lucy Bartholomew looked like she might run away with it last year but ended up in 3rd. The young Australian is definitely one to watch.
Jared Hazen, one of the Coconino Cowboys, has been 3rd in this race before and could easily be challenging for the podium again.
Kaci Lickteig is another previous winner who is well worth keeping an eye on.
Chris Mocko is a previous top 10 finisher.
Clare Gallagher is a previous winner of the CCC (and has recently finished a tour of Europe to raise awareness of environmental issues), who could well challenge.
Patrick Reagan is very fast on the flatter stuff and could be interesting to watch.
Matt Daniels could be a dark horse, as he's another incredibly speedy runner on the flat.
David Laney is another previous top 10 finisher.
It's wide open in both races. Could we see Brits in the top 10? We really hope so! Follow the action on Twitter (#WS100 and @wser). As ever irunfar will be providing excellent live coverage.
Find out more information about Western States HERE.