Kodiak Ultra Marathons by UTMB is the second World Series event of the 2023-24 season to take place in North America following Grindstone by UTMB in September.
The three-day festival of racing consists of five events, which for the first time joins the UTMB World Series. The weekend is headlined by the 100M race which sees runners embark on a 162.3km jaunt through the mountains of North California – centered around Big Bear Lake.
Here is our full guide to learning about this UTMB World Series event, following it live or even taking part.
Date, start time & live tracking
The five race weekend gets underway with 100M category race which will begin at 06:00 local time on Friday, October 13.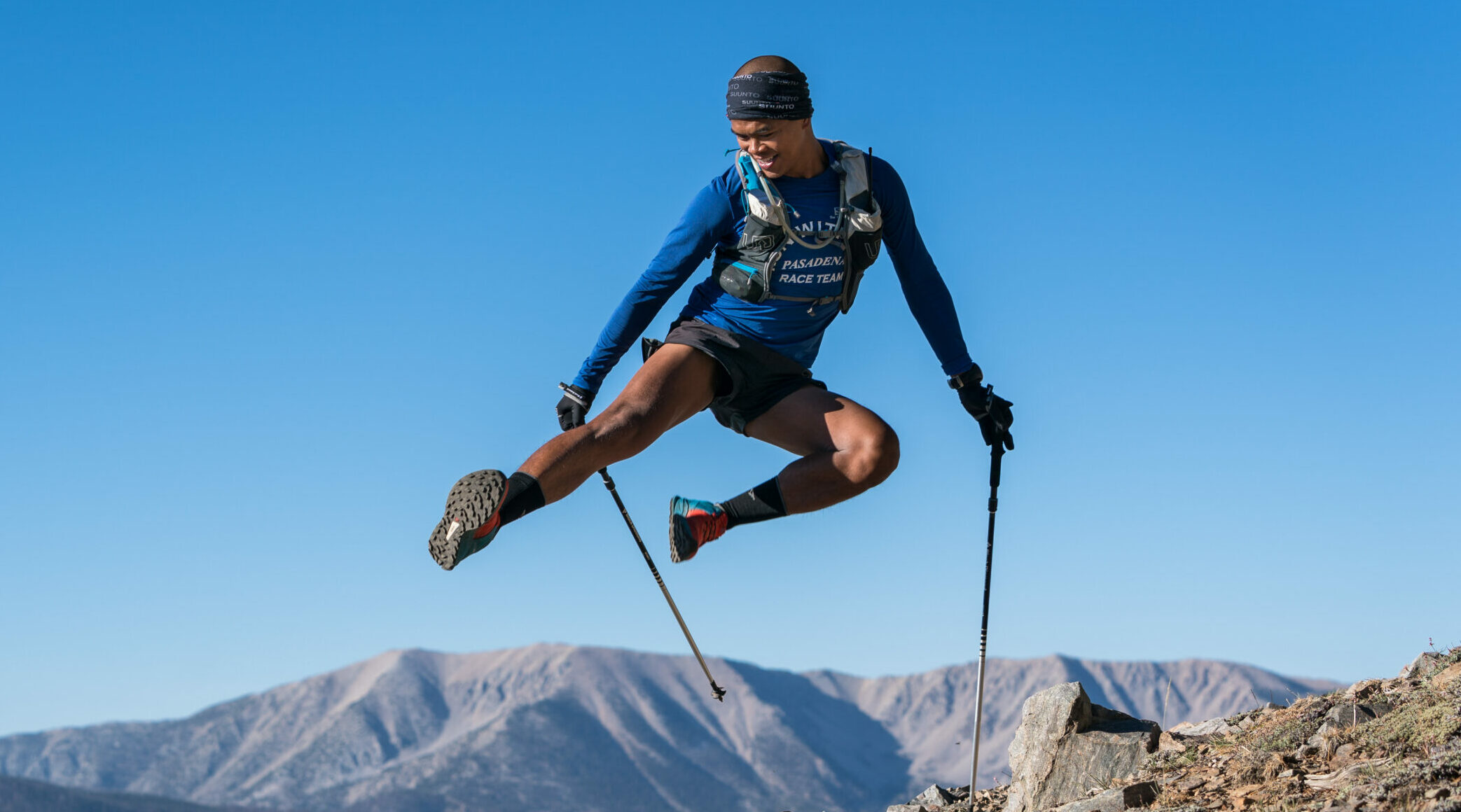 On Saturday, October 14 the 100K race will begin at 05:00 local time, with the 50K event beginning one hour later at 06:00 local time. The final two races will begin on Sunday, October 15 – the 21K at 07:00 local time and the 10K at 08:00 local time.
Live tracking will be available here.
Kodiak Ultra Marathons by UTMB 2023 Route
The 100M race begins and ends in the village of Big Bear Lake. Runners competing in the 100M event will complete a circuit of the entire Big Bear Valley.
The opening 50K of the race concludes with a visit to the rarely trailed Siberia Canyon followed by a trail along the north shore of Big Bear Lake. The course then moves on to the Pacific Crest Trail for 20 miles before the real test begins in the second half of the race.
Runners will be required to cross Deadman's Ridge before climbing to the summit of Sugerload Mountain – almost 10,000 ft of elevation. A cruise down the Knickerbocker Road closes out the 100-miler, will a large part of the running taking place above 7,000ft above sea level.
There are 15 checkpoints across the 100M course:
Start
Aspen Glen (10.7km)
Champion (24.6km)
Snow Valley (41.3km)
Green Valley (47.2km)
Camp Whittle (63.9km)
Van Dusen (76.7km)
Doble Camp (87.1km)
Burns Canyon (97.2km)
Sugarloaf 1 (108.9km)
Balky Horse (123.6km)
Sugarloaf 2 (132.0km)
Bear Mountain (140.9km)
Snow Summit (148.3km)
Grandview (154.8km)
Finish (162.3km)
Facts, Tips & FAQ
As a UTMB World Series Event, the Top 3 female and Top 3 male runners of the 100M, 100K, 50K and 21K at Kodiak gain automatic qualification to the UTMB, CCC and OCC races, respectively.
The race also acts as a dual qualifier for the 2024 Western States, alongside the UTMB World Series Finals. 100M runners must complete their race in under 36 hours to qualify for Western States, with 100K set a limit of 18 hours.
The UTMB Running Stones allocation is as follows:
100M – Four UTMB Running Stones
100K – Three UTMB Running Stones
50K – Two UTMB Running Stones
20K – One UTMB Running Stone
All finishers of the Kodiak Ultra Marathons by UTMB collect Running Stones that can be applied to the UTMB Mont Blanc draw. To be eligible for the lottery, runners need to have a least one Running Stone and a valid UTMB Index.
How to qualify and enter the Kodiak Ultra Marathons by UTMB
UTMB have listed the Elite Entry Request Criteria as follows:
Entry for the 100M category race requires a UTMB Index ranking of 800 (men) or 650 (women).
Entry for the 100K category race requires a UTMB Index ranking of 820 (men) or 690 (women)
Entry for the 50K category race requires a UTMB Index ranking of 850 (men) or 710 (women)
UTMB events reserve entry places for elite runners, based on their UTMB performance index. The events hold a limited number of complimentary and discounted entries based on event capacity.
For non-elite runners, the entry prices for the races are $349 (100M), $249 (100K), $169 (50K), $139 (21K) and $129 (10K).
Runners must be at least 18 years old to participate in the 100M, 100K, and 50k, 16 years old to participate in the 21k, and 12 years old to participate in the 10k.
Kodiak Ultra Marathons by UTMB records and past winners
Tony Torres and Rachel Pagona are the only multi-time winners of the event, with the latter also recording the women's course record of 23:53:00 in her 2017 victory. Rod Farvard holds the men's fastest time at 19:31:00, although times between 2014 and 2019 have been rounded to the nearest minute.
Men's Winners:
2022 – Tony Torres – 20:20:14
2021 – Tony Torres – 19:35:56
2020 – Cancelled due to COVID-19 Pandemic
2019 – Rod Farvard – 19:31:00
2018 – Elan Lieber – 22:02:08
2017 – Ruperto Romero – 20:37:00
2016 – Miguel Lara – 19:58:00
2015 – Christophe Sigel – 21:31:00
2014 – Michael Jiminez – 25:01:00
2013 – Garry Harrington – 23:58:55
Women's Winners:
2022 – Andi Ramer – 31:04:33
2021 – Jian Springer – 25:30:43
2020 – Cancelled due to COVID-19 Pandemic
2019 – Maria Rivera – 28:05:53
2018 – Daniela Seyler – 24:09:59
2017 – Rachel Ragona – 23:53:00
2016 – Suzanna Bon – 26:56:00
2015 – Rachel Ragona – 25:21:00
2014 – Gratianne Daum – 27:23:00
2013 – Jeri Ginsburg – 29:15:09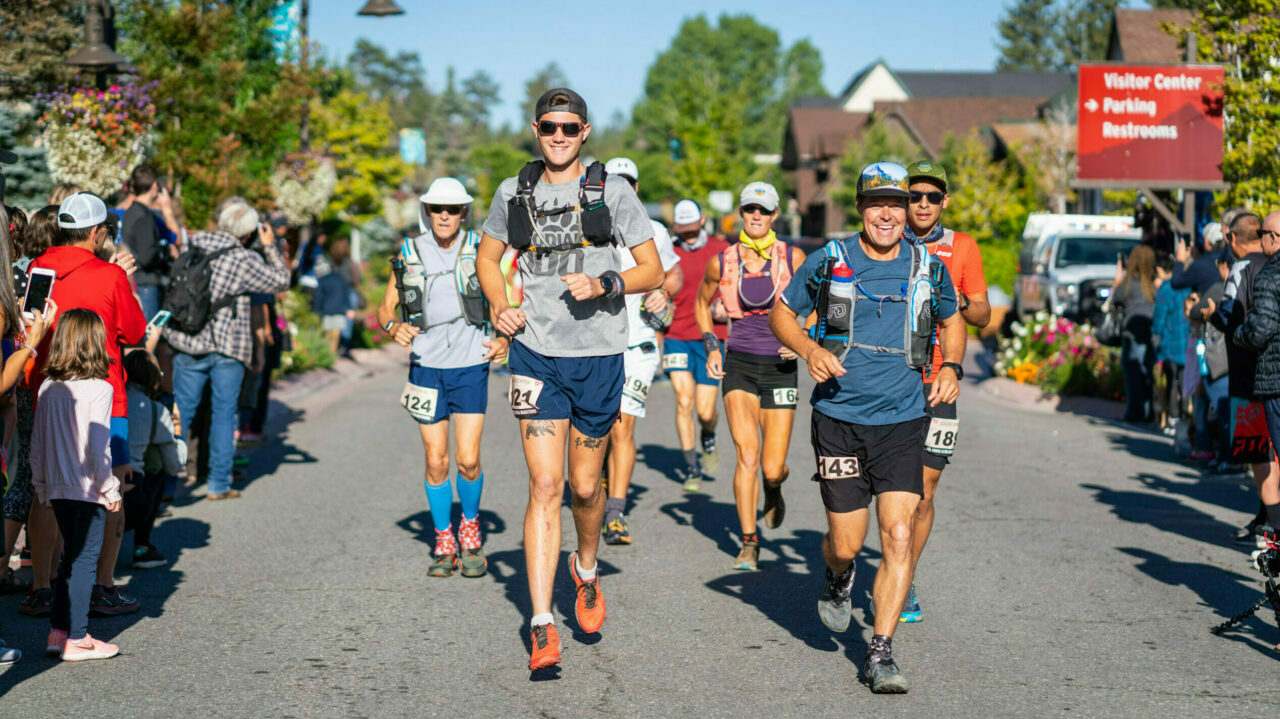 Who is taking part at Kodiak Ultra Marathons by UTMB
The men's race is headed by Kodiak Ultra Marathons by UTMB veteran Tony Torres who is eyeing a third consecutive title in the 100M category. The 54-year-old has competed in the race four times over the past five years, finishing on the podium every time.
2018 winner Elan Lieber, who owns a UTMB Index rank of 794, will also be in attendance. The 33-year-old American claimed victory at Scout Mountain Ultras 50 miler in June before finishing third at Cascade Crest 100 Miler in July.
Jhon Barrera is the highest ranked UTMB Index contender on the start list. The Colombian DNFd at Dacia UTMB Mont Blanc 2023, but finished 17th a year prior. Canadian Nicholas Lightbody has wins at Survival of the Fittest (50K) and Whistler Alpine Meadows (100K) in the last 12 months, but steps up in distance here.
On the women's side, the headline name is Claire Bannwarth. The Frenchwoman has wins at Tahoe 200, TRAILCAT200 by Arch, Trail Menorca Cami de Cavalls CDC and La Barjo Ultra on her 2023 resumé. A 16th place finish at UTMB Mont Blanc is also not to be sniffed at.
She'll be challenged by the race UTMB Index leader Tara Fraga. Fraga bested Bannwarth at UTMB Mont Blanc 2023 by finishing ninth and won Puerto Vallarta Mexico by UTMB in 2022.
2022 CCC winner Petter Engdahl was set to run at Kodiak, but has been ruled out after suffering a fractured collarbone in a 60km/h bike crash.
Kodiak Ultra Marathons by UTMB kit list
Mandatory Gear:
Minimum water supply: 1.5-2 liters of hydration capacity

Runners will be required to carry 2 liters of water upon departing from the Champion, Green Valley Lake, and Sugarloaf 1 Aid stations

Reusable cup
Running pack for carrying supplies for the duration of the race
Mobile/Cell phone (smartphone strongly recommended)

Mobile/Cell phone with international roaming that works in the United States of America

Two (2) working headlamps with spare cells/batteries (Recommendation of 200 lumens or more for the main light. One can remain in drop bags)
Jacket with hood for bad weather in the mountains/course terrain
Hat
Recommended Gear:
Additional nutrition recommendation: 800 kcal (2 gels + 2 energy bars)
Mobile/Cell phone back-up charger
ID – passport/ID card
Survival blanket of 1.40m x 2m minimum / 55 inches x 80 inches