Joyce Muthoni Njeru closed in on a third straight WMRA Valsir Mountain Running World Cup title, with victories in both the Vertical Uphill Race and Classic Mountain Race at Canfranc-Canfranc.
The two races had different champions in the men's field, with Britain's Joe Steward claiming victory in the shorter, all-uphill race while Morocoo's Adil Moussaoui claimed the 16km race.
Njeru's dominant double
Kenya's Njeru has dominated the Mountain Running World Cup since 2021, winning that year's competition along with the 2022 title.
Now she is within touching distance of a third straight title following her double at the Spanish race Canfranc-Canfranc.
She now sits on 280, 85 points ahead of her nearest rival Philaries Kisang.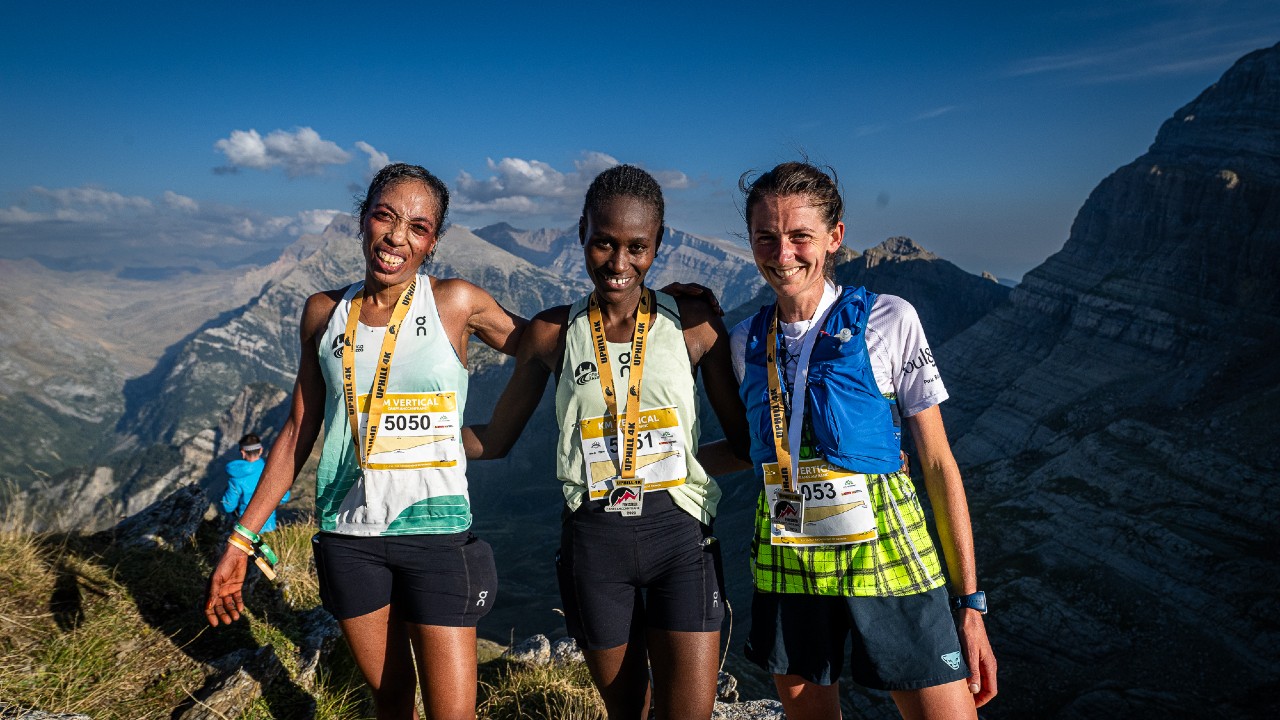 Her win in both races were just as dominant as her lead in the overall table. First up was the vertical uphill race to the summit of Tuca Blanca, climbing 858m in 4km. She led from near enough start to finish, stretching her lead over the rest of the field over the course of the race.
She finished in 42:23, three minutes ahead of France's Olivia Magnone (45:27) and fellow Kenyan Lucy Murigi (45:55).
There was no catching her on the 16km route with 1600m of elevation gain either. She again took the lead early, hitting the peak of the race (La Moleta) in the lead before beginning the long descent to the finish line.
She finished as champion for the second time that weekend in a time of 1:48:57, with Lucy Murigi her closes rival- finishing in a time of 2:10:32. Camilla Maglaino was third.
Murigi's results have helped her move into contention for third place in the overall standings of the WMRA Mountain Running World Cup, and she sits just 31 points behind Andrea Mayr in that battle.
Steward and Moussaoui seal wins
Both the men's races were more competitive without the presence of a hegemon, such as what Njeru has become in the women's field.
Steward has achieved two vertical uphill podium finishes in this year's WMRA Mountain Running World Cup, but on Friday he claimed his first win with an impressive run that saw him strike out from the offset.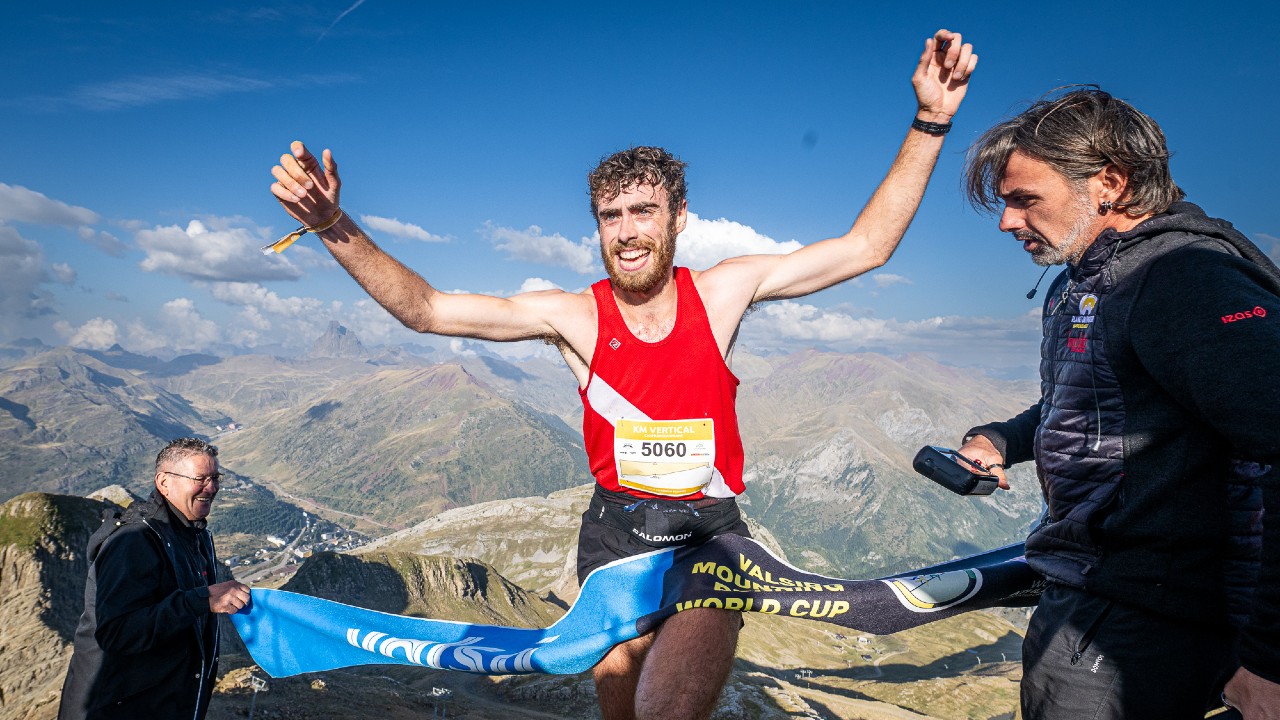 He held on as others closed in, picking up the golf in a time of 45:34 with Canada's Remi Leroux a minute back in second, closely followed by French runner Vincent Loustau.
The men's 16km classic mountain race saw the lead change hands several times, with a leading group in fierce competition with each other.
Leroux had the lead at the top of La Moleta, but he was chased by several competitors close behind him- including the Moroccan Adil Moussai.
It was he who dominated the technical, slippery descent better than everyone else. Along with Spaniard Eduardo Hernandez, the two pushed ahead of the rest of the field and were engaged in a sprint finish which saw Moussaoui win in a time of 1:47:52, less than ten second clear of Hernandez. Another Spaniard, Alvaro Osanz, finished a further minute and 20 seconds back in third.
The weekend's action had no impact on the top two of the men's overall WMRA Mountain Running World Cup standings with Kenyans Philemon Kiriago and Patrick Kipngeno. both clear in first and second respectively, not attending the weekend's races.
However Joe Steward has now moved up into third with his win the vertical race, with Remi Leroux just 19 behind in fourth.
WMRA Mountain Running World Cup Canfranc-Canfranc results 2023
Canfranc-Canfranc Vertical Uphill men's results
Joe Steward (GBR) 35:34
Remi Leroux (CAN) 36:32
Vincent Loustau (FRA) 36:45
Canfranc-Canfranc Vertical Uphill women's results
Joyce Muthoni Njeru (KEN) 42:23
Olivia Magnone (FRA) 45:27
Lucy Murigi (KEN) 45:55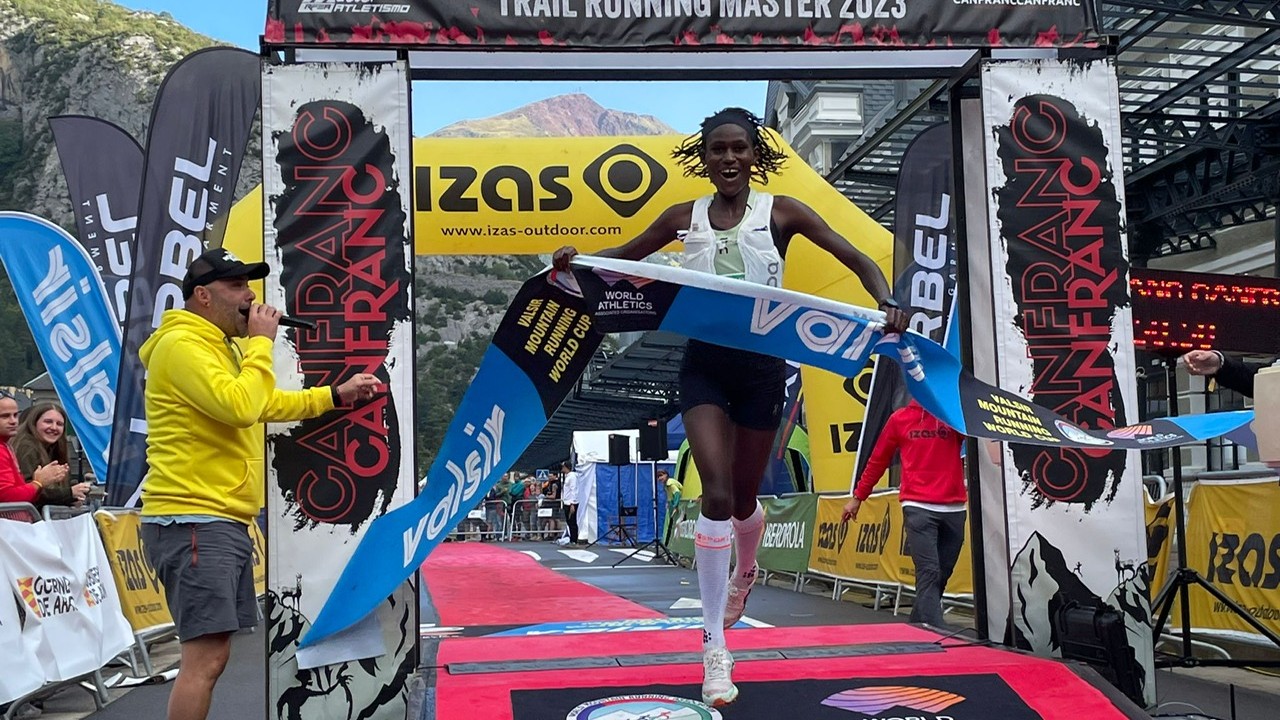 Canfranc-Canfranc Classic Mountain men's results
Adil Moussaoui (MOR) 1:47:52
Eduardo Hernandez (ESP) 1:48:04
Alvaro Osanz (ESP) 1:49:24
Canfranc-Canfranc Classic Mountain women's results
Joyce Muthoni Njeru (KEN) 1:58:57
Lucy Murigi (KEN) 2:10:32
Camilla Magliano (ITA) 2:12:41