Grayson Murphy (USA) produced a sensational display to set a new course record on her way to victory at Round 10 of the World Mountain Running Association (WMRA) World Cup race in Canfranc.
Murphy set a time of 1:57:43 to earn a second World Cup victory in as many weeks – she also triumphed at Trofeo Nasego, also setting a course record in the process.
Meanwhile, in the men's race, Antonio Martinez (ESP) took top honours in a time of 1:52:26, taking his first victory of the World Cup campaign.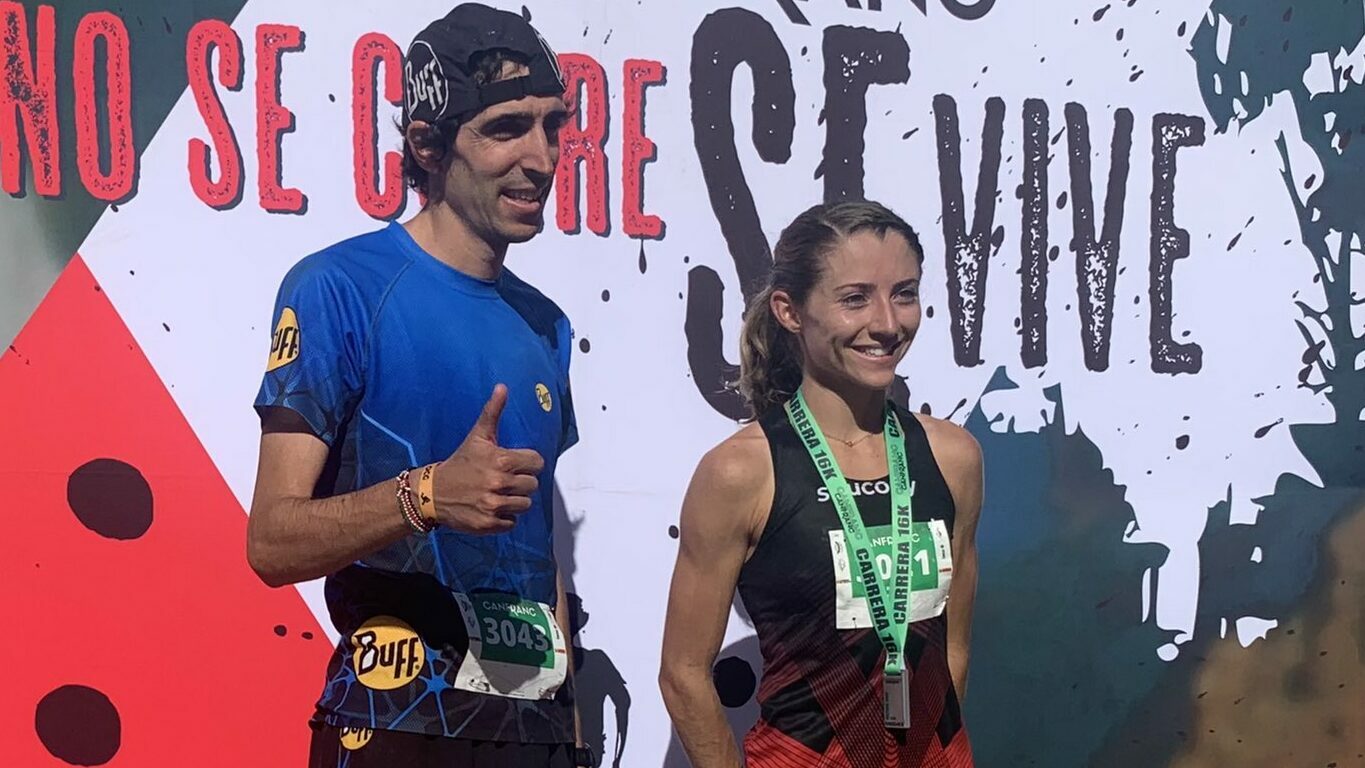 Murphy was dominant in Canfranc, taking victory by an incredibly impressive 17 minutes and 45 seconds from Nuria Gil (ESP) and by 18 minutes and 33 seconds from Nadege Servant. Not only was she the fastest female at the event, she also finished fourth overall when you include the men's race.
"It was really fun out there," the WMRA World Ranked #9 explained, "it was different from other races I've done so it was good to get more experience on some different terrain.
"I didn't know I was fourth overall, I was just following the guys hoping to get to the top and I was watching Antonio for a while – it was a great climb.
"I had a good group of guys who were helping me pulling me up and who were good to follow down, so it was really fun – and the views were outstanding.
In the men's race, Antonio Martinez took victory in a time of 1:52:26 in a close fought contest with Sándor Szabo (HUN) 1:53:52 and Daniel Castillo (ESP) 1:54:38.
"I knew that my strength is in the downhill," Martinez explained as he described his victory.
"I tried to not lose sight of those in front. I felt it was very tough – I think I was one or two minutes behind the first – and then I just pushed a lot in the downhill. It was really really nice."
After this weekend's double-header in the Central Pyrenees, the WMRA World Cup takes a two week break before heading to Gagliano del Capo, Italy, for Trofeo Ciolo in round 11 on September 26.