Here at Run247 we've covered a few LEJOG (Land's End to John o' Groats) or JOGLE (depending on your direction of travel) attempts. The men's record has stood since 2002 and that isn't for a lack of people trying to break it. But covering 870 miles in less than 9 days and 2 hours has proved too much for all who've attempted it so far.
Back in 2016 there was the curious case of Mark Vaz.  But let's just brush that one under the carpet.
Then last year there was the much more transparent and real attempt by Dan Lawson. If anybody had the pedigree to break this record, it was Dan. He's consistently been one of our top 24 hour runners for many years, achieving 253km for 5th place at last year's European Championships and 261km to win the 2016 European Championships. He's also achieved a third place in Badwater, won Run the Rann in India and come second in Spartathlon. But despite a great start it ultimately proved too big an ask, even for an athlete of Dan's calibre.
And now there's another attempt on the record. 31 year-old James Williams will set off from Land's End on May 25th and aims to cover around 100 miles per day to try to break the record. He's also hoping to raise £10,000 for Hope for Children.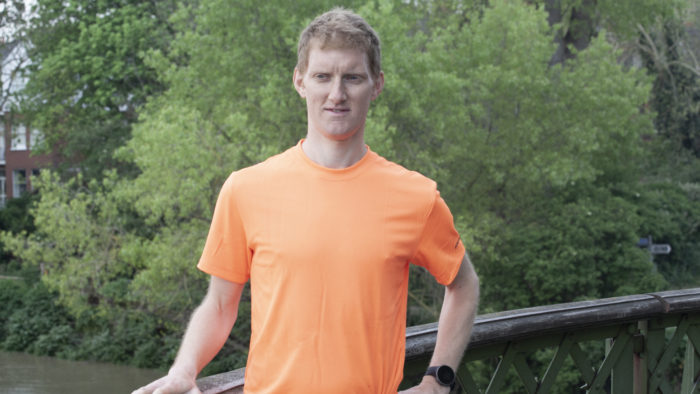 While he hasn't got the long distance pedigree of Dan Lawson, he has won the Autumn 100 and 100k Serpent Trail and he has a marathon PB of 2.30. And he's certainly been putting the miles in in training. He's been getting up at 4am and running 50k before starting work, and often covering 700 miles per month. Saucony ambassador James has assembled a team to support him and ensure that his record can be ratified by Guinness. He will have two camper vans, a bike and a masseur following him round. He'll also have 5 pairs of Saucony Kinvara 10s on rotation.
You can track James's progress on his attempt using his tracker http://live.opentracking.co.uk/lejog19/ We wish James all the best and will be following his progress with interest.
The men's Guinness World Record  for Land's End to John o' Groats is held by Andrew Rivett, at 9 days, 2 hours and 26 minutes. It was set in 2002.
The women's record is held by Mimi Anderson, at 12 days, 15 hours and 46 minutes. It was set in 2008. Mimi just happens to be James Wilson's coach! Sharon Gayter plans to attempt the record doing JOGLE in 2019.
James Williams is a Saucony UK athlete and an avid wearer of the Kinvara 10. You can follow the progress of his world record attempt at www.saucony.co.uk and www.jamesrunsfar.com