British lifestyle sportswear brand Proviz is planning to build its rapid growth since launch with an international expansion plan that is targeting turnover of £25m per annum within the next three years.
Proviz has built its reputation on cutting edge reflective technology that is incorporated into innovative apparel.
The business was launched by brothers Ant and Bob Langly-Smith in 2010 with a range that targeted cyclists. This was followed by an expansion into running apparel in 2015
And that move has proved hugely successful for the company as they have benefited from the on-going growth of the sport. Trail-running has shown double-digit growth year-on-year over the last ten years and the 2020 Pandemic gave the sport a further boost as people looked for open spaces to escape from the pressure of lockdown.
For Proviz, this period has seen running sales match those delivered in cycling.
Running growth exceeds cycling
"Even pre-COVID, particularly on the running side, we were starting to see growth," explains Ant Langly-Smith. "I would say that cycling saw really good growth during COVID but running even more so. Access to running is so easy, people could go off and explore trails that they didn't even know existed," he added.
The same period has seen a rapid increase in the sale of womens' apparel. "Three years ago our sales were male dominated but now it is 50-50 male/female and one of our best-selling products is a long-sleeved women's running top."
While Proviz has demonstrated impressive growth to date, they are expecting turnover to reach over £10M this year, they are ambitiously targeting £25M per annum in three years time.
Proviz expands senior team
To support this ambition they have appointed a senior team made up of experts in their respective fields, all with the shared ambition of driving growth of the business even further.
That team includes Chairman, Tim Patten – former executive board of TM Lewin and CFO Walker Hunter – previously Adidas, alongside Head of Marketing, Sue Ritzdorf – previously Simba Sleep.
And it is international growth that will underpin this ambition. Proviz already has a foothold in north America and northern Europe with warehouses the USA and Germany and they aim to build on these markets.
"We have had a warehouse in Virginia for five years and plan to open a second on the West Coast" said Langly-Smith. "Our business in the US, and in Germany, is still very much in its infancy but they both provide a massive opportunity. We are making inroads. Its early days, but its looking good."
REFLECT 360 Carbon Reflective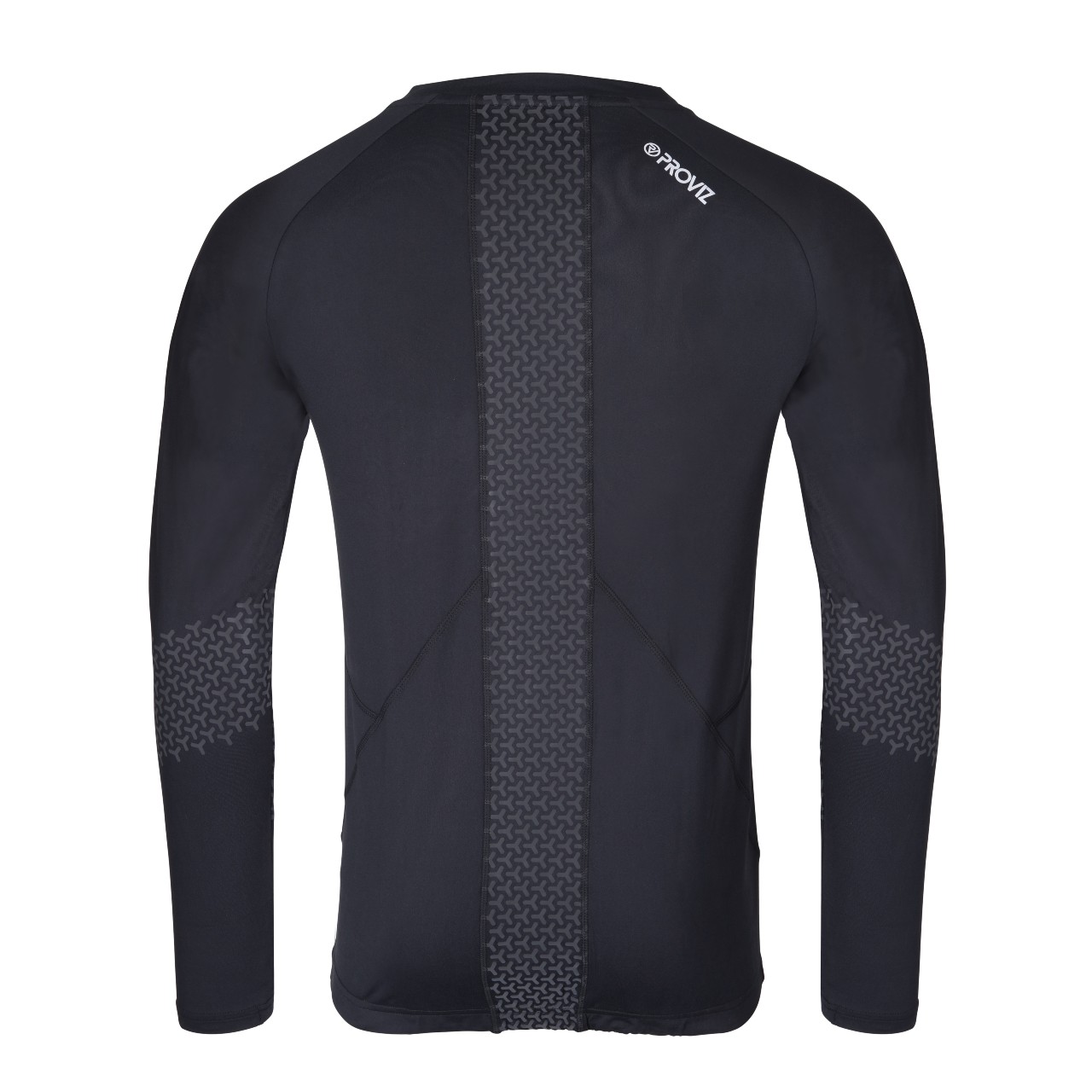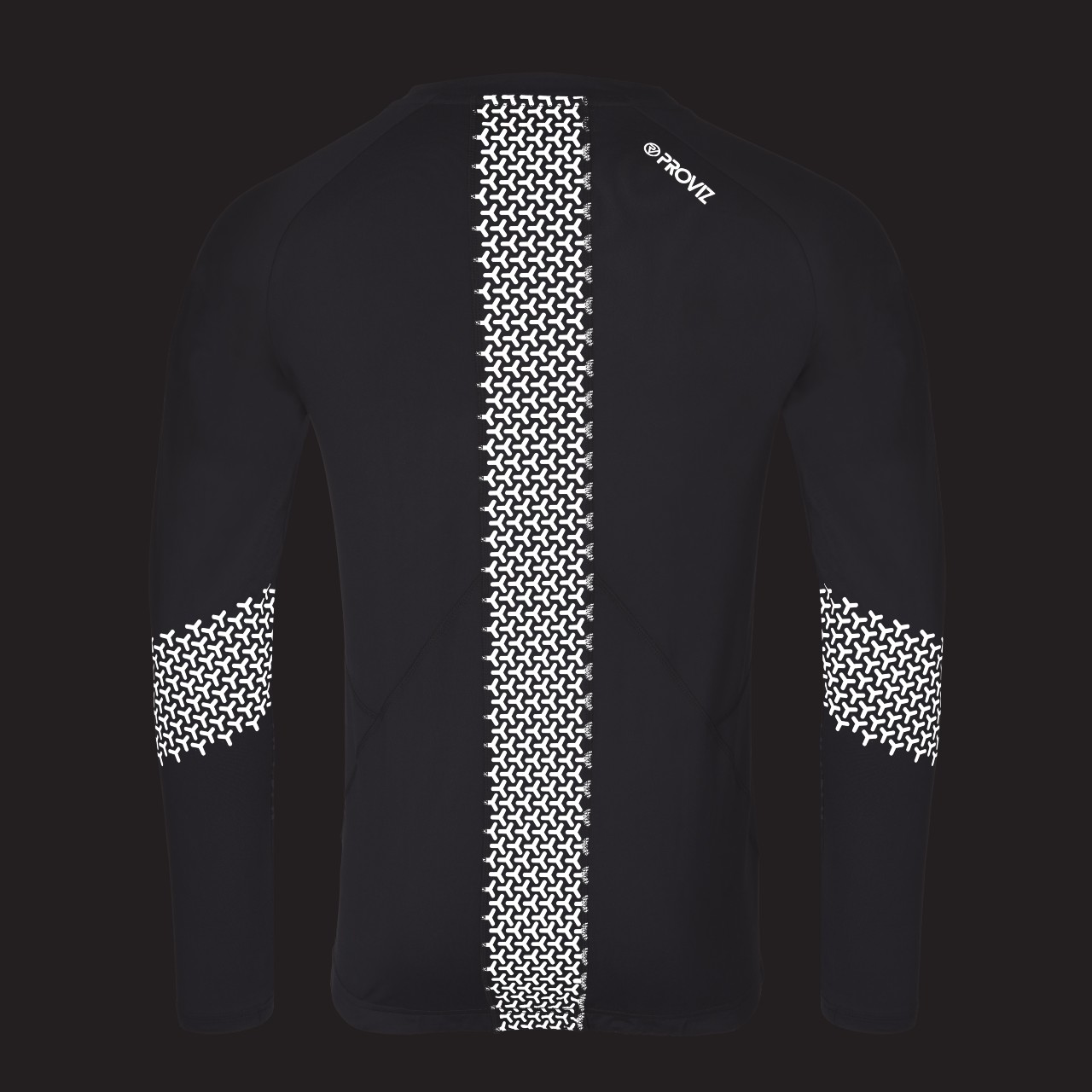 This week sees the launch Proviz's latest product range REFLECT360 Carbon Reflective. It's a purely running collection including Tees and long-sleeve tops – all of which are black but with reflective thread woven into it.
"Not everyone wants bright colours, we're aware of that," explains Langly-Smith. "A lot of people still love black but if it can also be reflective, that's brilliant."
The brand is also looking to expand into newer markets such as e-bike and e-scooter clothing, as demand for both forms of transport continues to rise. Proviz looks to incorporate its signature reflective technology with more insulation for the less physically-demanding form of transport, as well as an opportunity to increase the level of style without compromising the functionality of the products.