The Royal Parks Half Marathon, presented by Royal Bank of Canada, today unveiled a never-before-seen digital event experience for the upcoming race day.
The Royal Parks Half Marathon, presented by Royal Bank of Canada launches their 2021 event set to take place on the 11 April. The never-before-seen digital event experience has an array of features to make it extra special.
For this year only, The Royal Parks Half is coming to YOU!
Runners can be part of this ground-breaking day by finding a cause and running the race distance in their locality, in support of The Royal Parks charity and hundreds of other UK charities. This digital experience will celebrate green spaces the length and breadth of the country, with runners coming together to provide critical fundraising for the UK's charities and to #RunGreen without limits.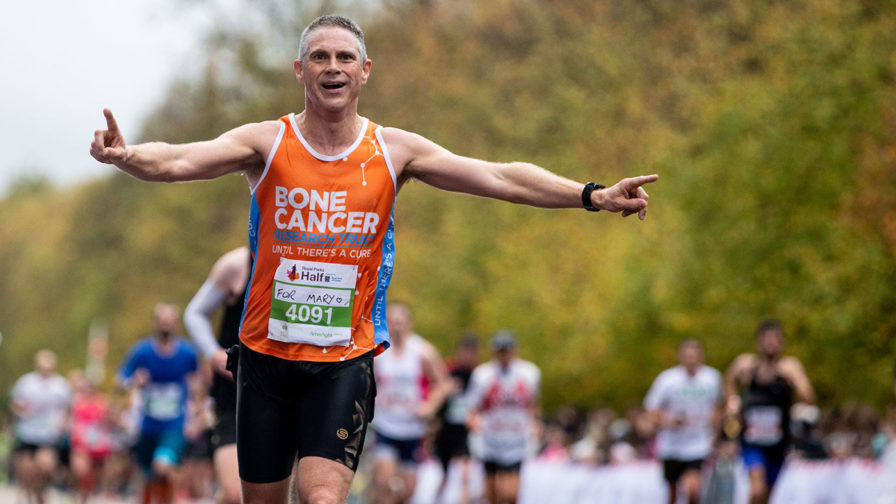 With its special app, the Royal Parks Half will provide runners with as much of a race day experience as possible. Through the app, runners will experience the atmosphere of race day with custom audio cues and augmented reality bringing the iconic race course to life as they run in their local area.
Charity runners who take part in the April race and meet or exceed a fundraising target of £175 for their chosen charity will be guaranteed a place in October 2021 or 2022 at the standard ballot fee of £59.
All runners will be sent a premium race pack prior to race day with their race bib, sustainable water bottle, courtesy of RBC, and medal. After you complete the race and submit your time through the app, your finisher shirt that commemorates this unique year will be sent to you. To recreate the event day experience, race morning will incorporate an online warm-up and messages of support from notable faces before the race officially gets underway at 9am on Sunday 11 April. Runners are encouraged to find open space and connect with nature, all whilst following the latest government guidance on social distancing.
There will be an interactive leader board during the race, and upon completing the Half Marathon runners will have their times registered on the Royal Parks Half app. The standard winner categories will be awarded as usual, in addition to a new non-binary field.
You can find out more at their website HERE.